Anti-corruption drive - an irreversible trend in Vietnam, says Party leader
Thursday, 16:25, 30/06/2022
VOV.VN - Party General Secretary Nguyen Phu Trong reiterated the Party's strong stance on combatting corruption among ranking officials while addressing an anti-corruption conference in Hanoi on June 30, stating that it will be an enduring policy.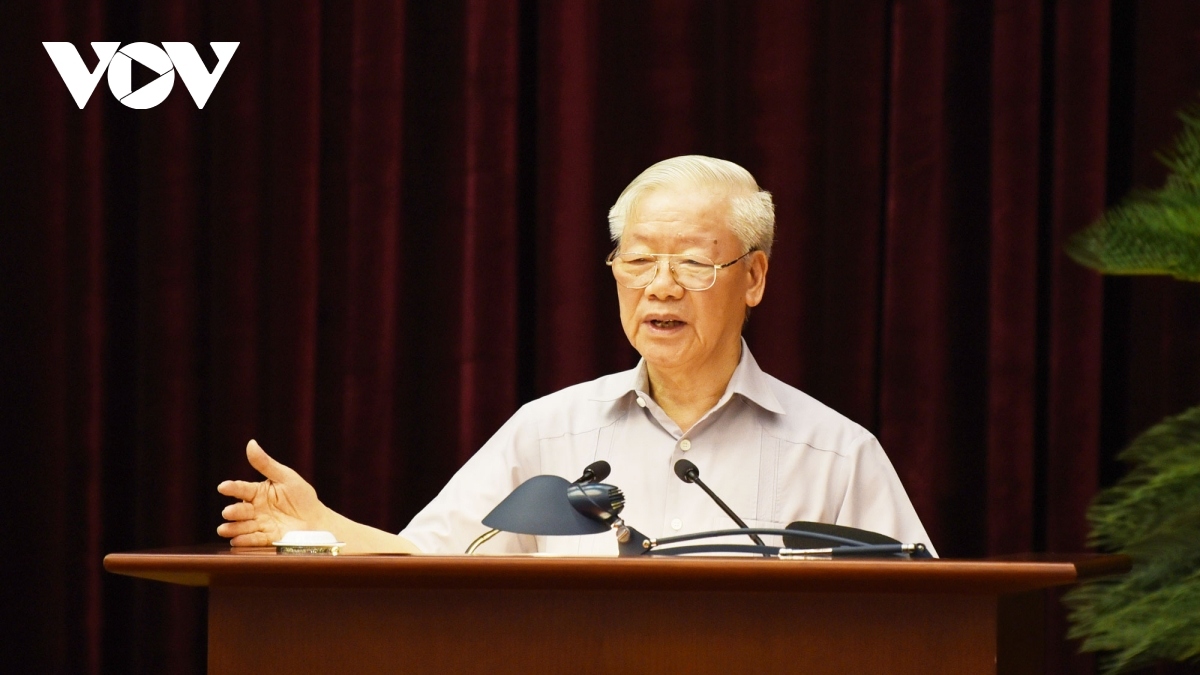 He refuted rumours that that the ongoing anti-corruption drive, which includes the handling of ranking officials who commit violations, is an internal purge or an internal struggle among various factions of the Party.
"Never before has the fight against corruption and negativity been carried out so drastically, synchronously, methodically and effectively as in recent times," General Secretary Trong said when reviewing the results of the campaign's implementation over the past decade.  
He pointed out some of the shortcomings in the fight, noting that the discovery and settlement of corrupt actions have not received due attention, while corruption remains serious and complicated in some sensitive areas with increasingly sophisticated and cunning manifestations that cause public frustration.
"The leader must be held accountable for weaknesses and corruption-related mistakes in his organisation, agency, or locality," stressed the General Secretary, adding that all power must be strictly controlled through legal mechanisms, and anyone who abuses this power for personal gain must be handled for violations.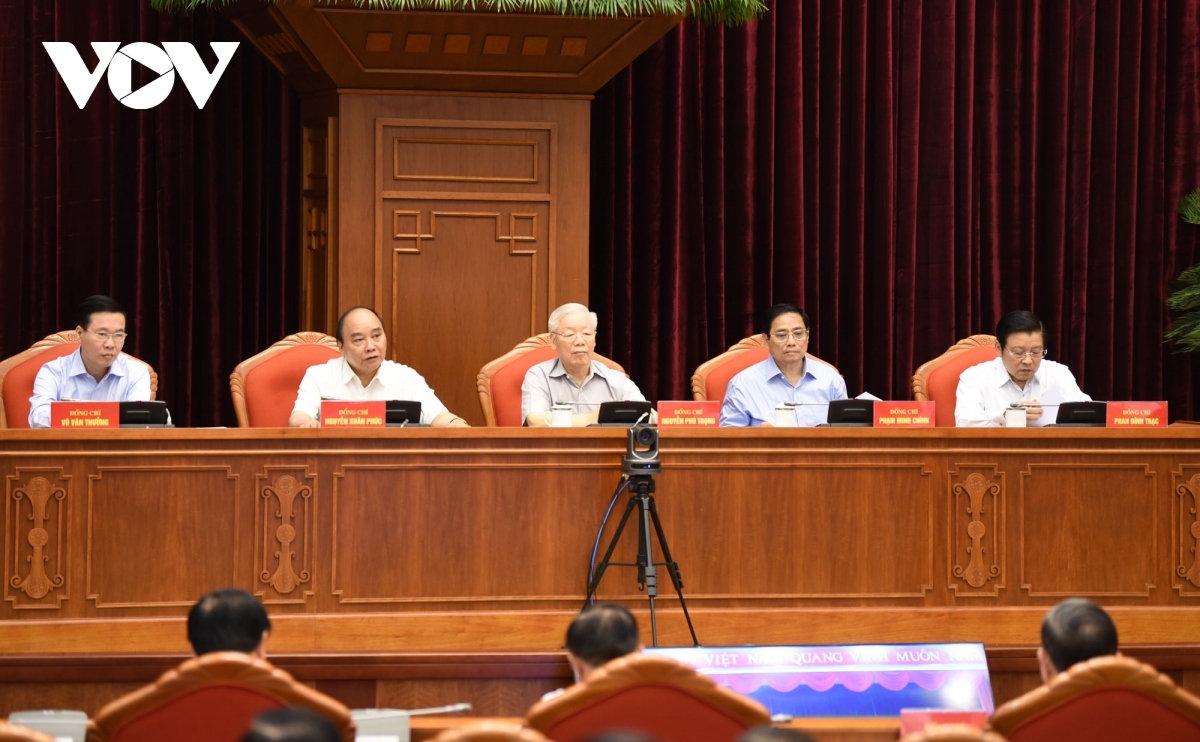 The Party leader outlined that anti-corruption work must be constantly carried out across all areas in order to develop a strict deterrent and punitive mechanism to ensure that there is no room for corruption to occur and there is no motivation or temptation among Party members to stray from the path of integrity.
"Cadres and Party members, especially the leaders, must respect their integrity, keep their honor, and be ashamed if they themselves and their relatives commit corrupt and negative acts," said the Party leader.
He asked for a mechanism to be created as a means of strictly controlling lawmaking relating to socio-economic management, so as to limit any potential negative impact of dishonest groups.
General Secretary Trong put forward another important solution which is to strengthen the inspection, supervision, and auditing as a way of swiftly detecting and strictly handling corruption cases, with a specific focus on sensitive areas which are prone to negativity and public concerns.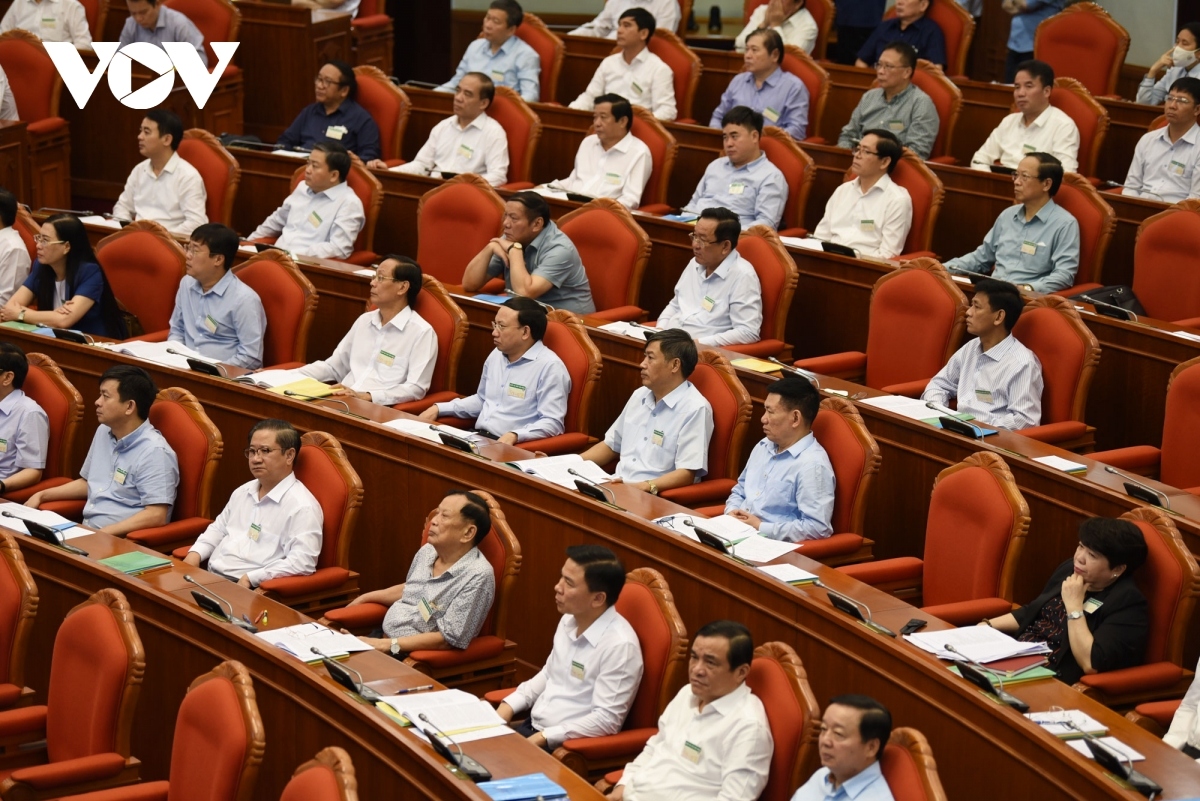 Over the past 10 years, Party committees and inspection committees at all levels have disciplined more than 2,700 Party organisations, with nearly 168,000 Party members involved, of whom more than 7,390 Party members have been handled for their role in corruption activities.
Most notably, over 170 senior officials under the management of the Party Central Committee have been disciplined. Among them were 33 members and former members of the Party Central Committee and more than 50 military general officers.
Since the 13th National Party Congress held in early 2021, approximately 50 high-ranking officials have been reprimanded, including eight members and former members of the Party Central Committee, along with 20 officers of the general rank.