Vietnam, South Africa prepare for their Partnership Forum in 2022
Wednesday, 17:31, 16/02/2022
VOV.VN - Vietnam and South Africa have discussed preparations for the upcoming fifth meeting of the Inter-Governmental Partnership Forum of the two countries scheduled to take place in 2022.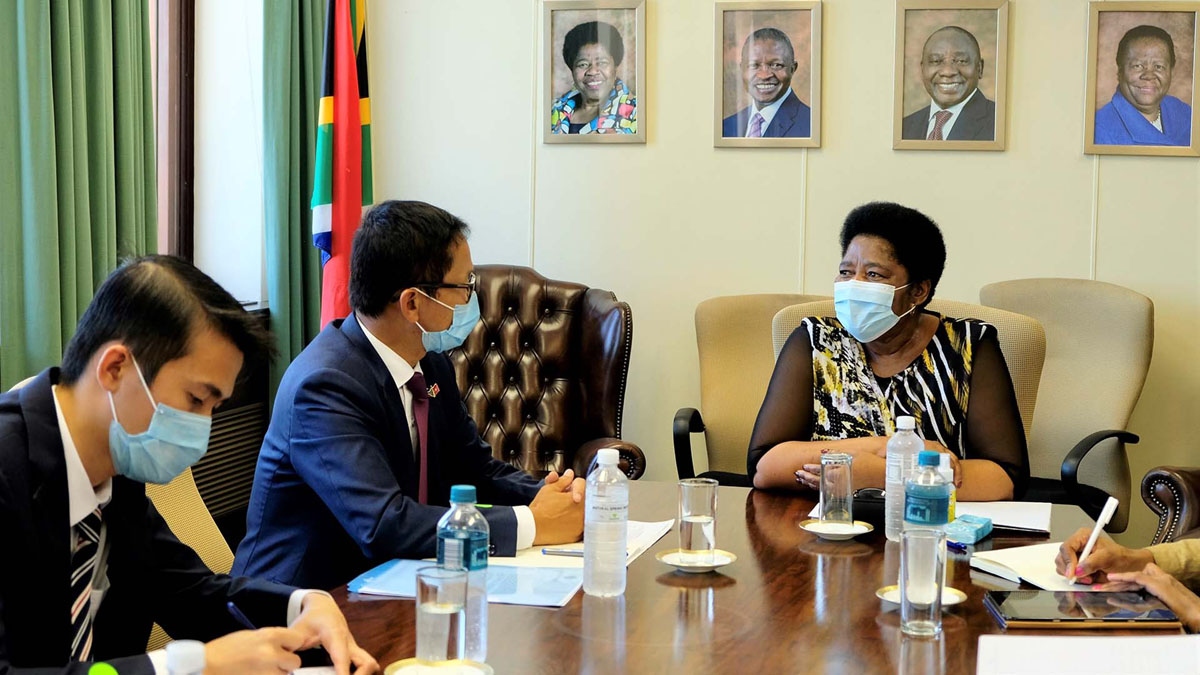 The preparations were examined by Vietnamese Ambassador to South Africa Hoang Van Loi and Deputy Minister of the South Africa Department of International Relations and Cooperation Candith Mashego-Dlamini, during a working session recently held in Cape Town.
Ambassador Loi proposed a number of measures to further develop bilateral economic-trade relations in the context that the two countries are implementing policies to cushion the impact of the COVID-19 pandemic and step up economic recovery.
Candith Mashego-Dlamini acknowledged Vietnam's growing role and prestige in the international arena. She thanked the Southeast Asian nation for its close coordination and support in international forums, especially in 2020, when both Vietnam and South Africa served as non-permanent members of the United Nations Security Council.
They suggested that the two sides focus on discussing and agreeing on specific measures and initiatives to further deepen bilateral relations. Priority will be given to expanding economic-trade cooperation in the fields of their strength such as agriculture, mining, aquatic farming, supporting industries for auto manufacturing, tourism and education.
During his working visit to Cape Town, Ambassador Hoang Van Loi also had a meeting with John Lawson, newly appointed CEO of Cape Chamber of Commerce and Industry, and met with representatives of a number of major businesses that have developed trade relations with Vietnam.
Despite the negative impact caused by the COVID-19 pandemic, the trade turnover between the two countries last year fetched nearly US$1.3 billion, of which Vietnam's export turnover rose 24.3% year on year to US$847 million, while its import value fell nearly 40% to US$426.5 million.
Some items attaining high export value included mobile phones, electronic equipment, computers, shoes, pepper, and textiles.