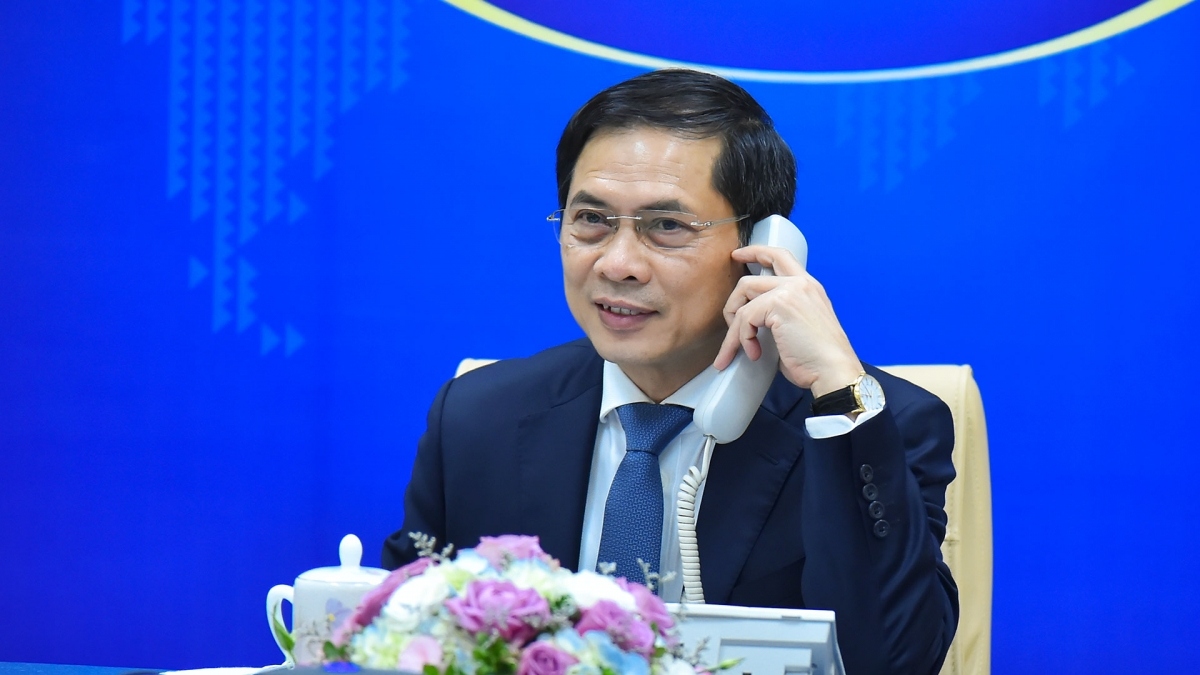 Vietnam also expects France will create favourable conditions for its seasonal agricultural products to enter the French market.
Foreign Minister Bui Thanh Son made the requests during his phone talks with French Minister for Europe and Foreign Affairs Jean Yves Le Drian on July 23.
Son emphasized the need to maintain bilateral activities even in the context of the pandemic, suggesting the two sides coordinate in implementing existing cooperation and dialogue mechanisms in the fields of diplomacy, economy and national defense.
He welcomed France's active role in the European Union, thanked France for supporting the signing and ratification of the EU - Vietnam Free Trade Agreement (EVFTA), and proposed the French Government and parliament speed up the ratification of the EU-Vietnam Investment Protection Agreement (EVIPA).
For his part, Le Drian spoke high of the positive developments in the Vietnam-France Strategic Partnership as demonstrated through two recent separate phone calls between the two countries' Presidents and Prime Ministers.
Vietnam is one of the leading partners in France's Indo-Pacific strategy, Le Drian affirmed.
He said his ministry will work closely alongside the Vietnamese Foreign Ministry to arrange upcoming visits by the two countries' senior leaders, and prepare for the 12th cooperation conference between their localities in 2022.
Another important task of the two sides, according to the French minister, is to commemorate 50 years of establishing diplomatic relations and 10 years of establishing their strategic partnership in 2023.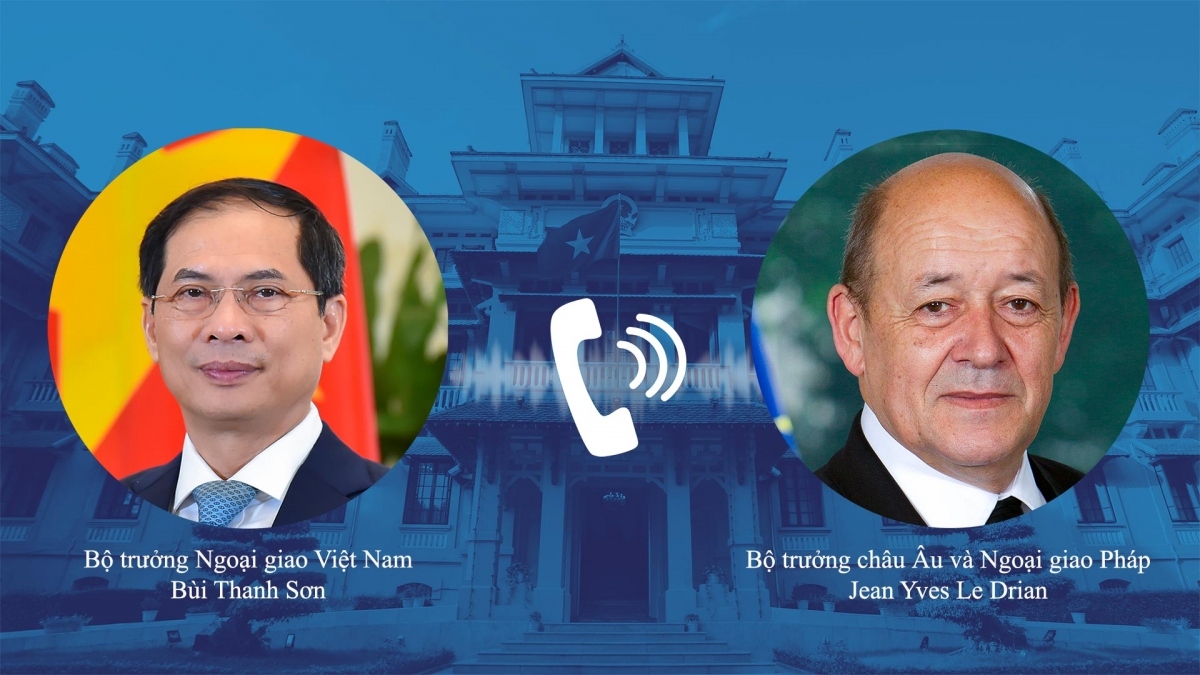 He thanked Vietnam for vaccinating French nationals in their host country against COVID-19 and affirmed that France will work hard with other partners to supply Vietnam with the largest quantity of COVID-19 vaccines as soon as possible through the COVAX Facility.
The French minister acknowledged Vietnam's efforts in ending illegal, unreported and unregulated (IUU) fishing, and expressed his belief the European Commission would soon remove the IUU yellow card for Vietnam.
The two ministers highly appreciated the two sides' close coordination and mutual support at multilateral forums such as the United Nations and ASEAN-EU cooperation, especially when Vietnam assumes its roles as ASEAN Chair in 2020 and a non-permanent member of the United Nations Security Council for the 2020-2021 term.
Sharing views on regional and international issues of mutual concern, they underlined the importance of ensuring freedom of navigation, aviation, security and peace in the East Sea in accordance with the 1982 United Nations Convention on the Law of the Sea (UNCLOS 1982).