Vietnam promotes strategic partnerships with RoK, India
Monday, 20:07, 29/11/2021
VOV.VN - National Assembly Chairman Vuong Dinh Hue had separates meetings with the Republic of Korean (RoK) and Indian ambassadors to Vietnam in Hanoi on November 29.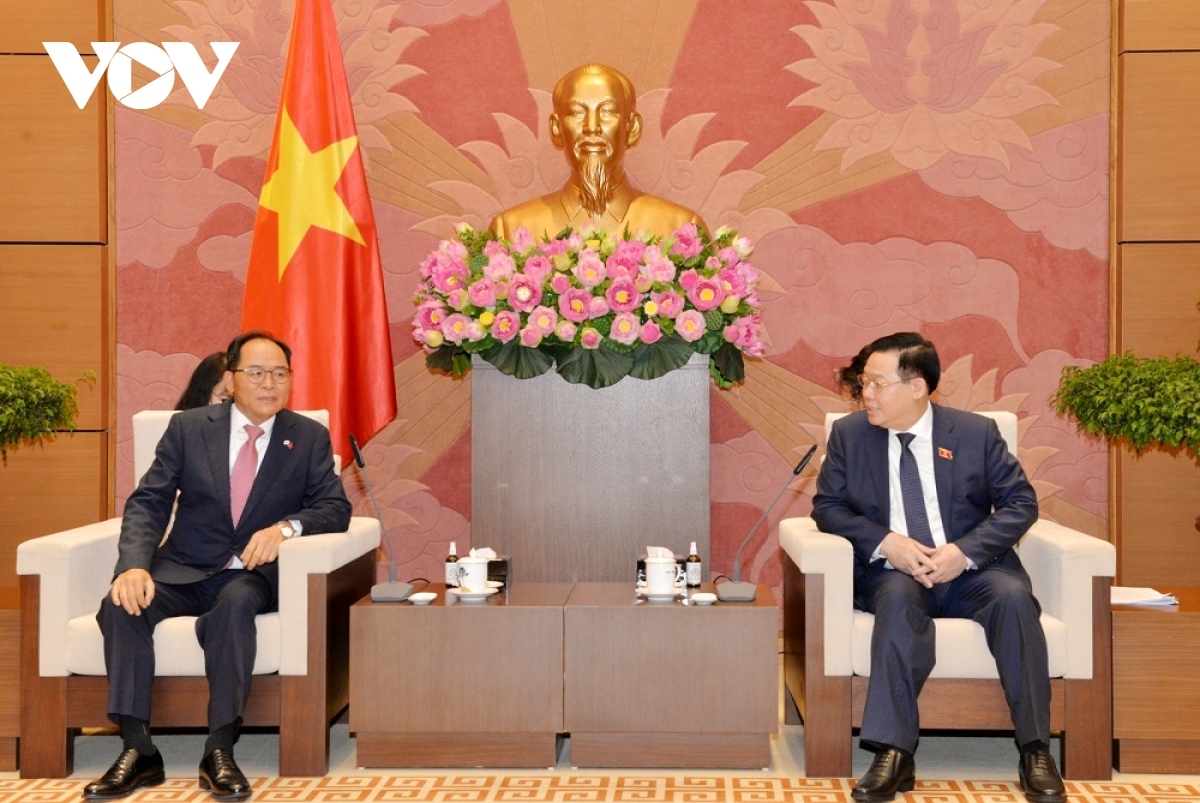 Receiving RoK Ambassador Park Noh-Wan, Hue expressed his belief that the diplomat will work hard during his working term to help further strengthen the friendly and cooperative relationship between the two countries, as well as between the two legislative bodies.
He emphasized that there is plenty of room to raise the Vietnam-RoK strategic partnership to new heights, referring to 2022 when both countries will celebrate 30 years of their diplomatic ties.
Leaders of the two countries have maintained regular high-level exchanges and contact in flexible forms in recent times despite the impact of the prolonged COVID-19 outbreak, in order to outline bilateral cooperation orientations, Hue said.
Ambassador Park highly appreciated Vietnam's efforts in implementing its dual goal of pandemic prevention and economic recovery.  
He conveyed the RoK national Assembly Speaker's invitation to Hue to visit the RoK and attend the 29th Annual Meeting of the Asia-Pacific Parliamentary Forum to be held in Seoul in December this year.
The RoK leaders are looking forward to receiving Chairman Hue during the visit which is expected to give fresh impetus to the two countries' relations, said Park.
According to the ambassador, RoK businesses want the Vietnamese government to facilitate air travel, making it easier for them to enter and do business in the country. In addition, he requested that the Vietnam National Assembly support the two governments' efforts to bring two-way turnover to US$150 billion by 2030.
Hue shared the diplomat's view, saying Vietnamese leaders are directing the reopening of international flights soon on condition that passengers own a vaccine passport.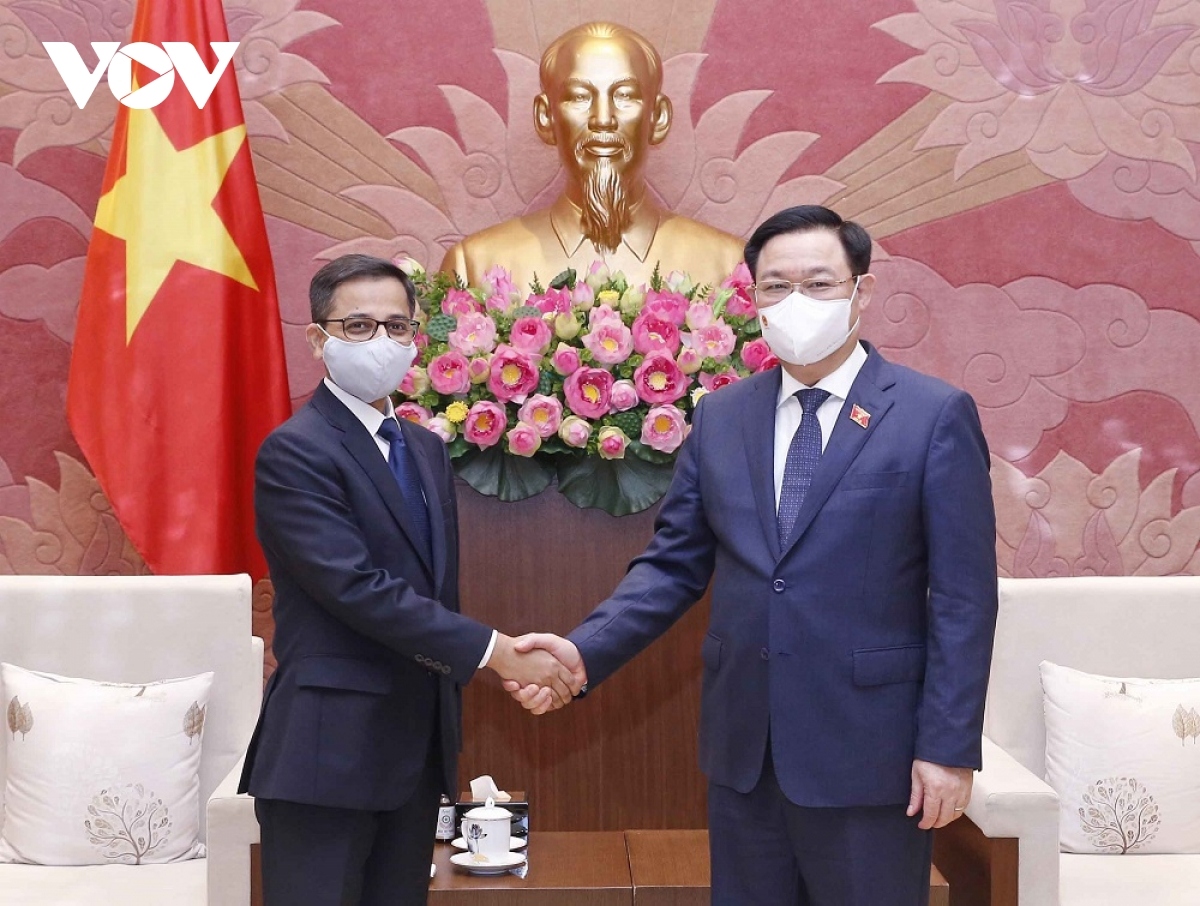 At another meeting with Indian Ambassador Pranay Verma, National Assembly Chairman Vuong Dinh Hue expressed hope the Indian diplomat will make positive contributions to promoting the friendship and all-round cooperation between the two countries.
He noted that despite the impact of the COVID-19 pandemic, economic and trade relations between the two countries have greatly improved and recorded positive results. Leaders of both countries have set a target of raising bilateral trade turnover to US$15 billion as soon as possible.
For his part, ambassador Verma said parliamentary cooperation is one of the important pillars of the Vietnam - India Comprehensive Strategic Partnership as well as at multilateral parliamentary forums of which the legislative bodies the two countries are members.
He conveyed the Indian parliamentary leaders' invitation to Chairman Hue to visit India, saying the Indian leaders attach great importance to the visit which is believed to herald a new beginning in the two countries' relations in the context of the new normal.