Vietnam, Morocco promote parliamentary cooperation
Saturday, 11:50, 06/11/2021
VOV.VN - Vietnam wishes to further strengthen the friendship and cooperation with Morocco in various areas and through all channels, including parliamentary cooperation.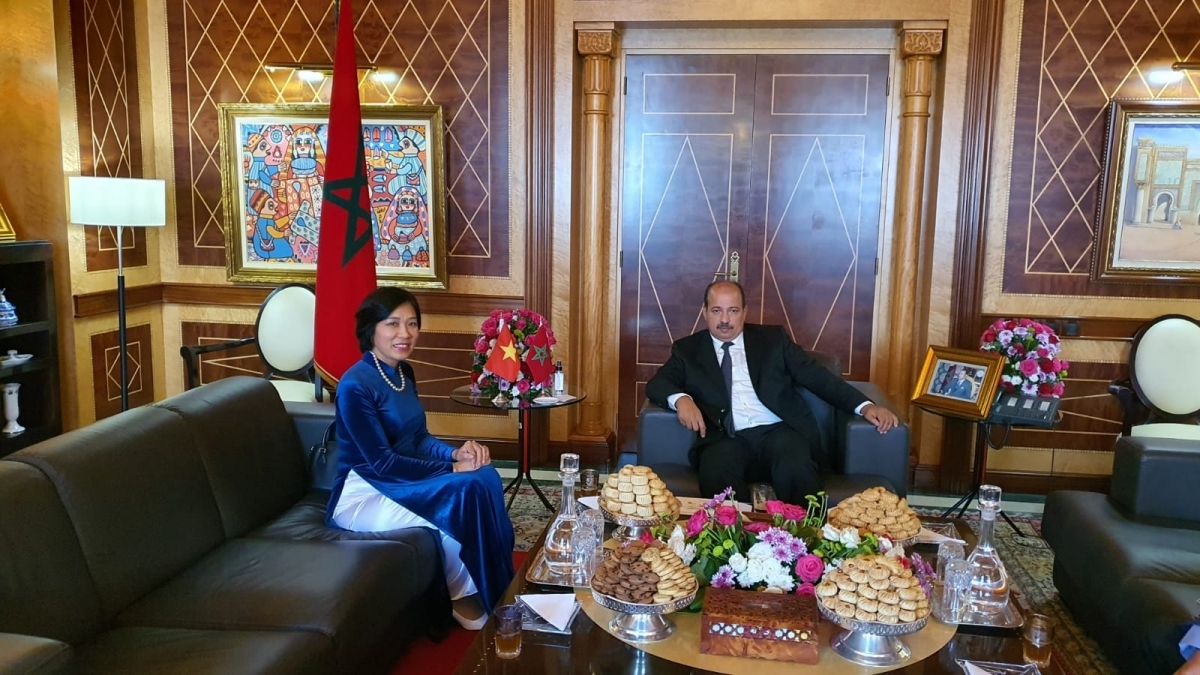 Vietnamese Ambassador to Morocco Dang Thi Thu Ha was speaking at receptions hosted by newly elected Senate President Naam Miyara and House of Representatives President Rachid Talbi Alami on November 5.
Ambassador Ha reviewed the relationship between the two countries over the past time, especially their mutual support at international and regional forums, affirming that parliamentary cooperation is one of the effective cooperation channels in the Vietnam-Morocco relationship.
She proposed that in the coming time the two sides work closely together to effectively implement the cooperation agreement between the two legislative bodies, and at the same time promote multilateral cooperation with ASEAN and the African Union.
At their separate meetings, both Moroccan leaders said they would soon consolidate the Morocco-Vietnam Friendship Parliamentary Group for a new term, and affirmed that they would always support the strengthening of cooperative relations with Vietnam.
House Speaker Alami emphasized that the relationship between the House of Representatives of Morocco and the National Assembly of Vietnam has developed strongly and practically in recent times, which can be considered as a model of the relationship between the two parliamentary bodies of Africa and Southeast Asia.
Such positive relationship was concretised by the cooperation agreement between the National Assembly of Vietnam and the House of Representatives of Morocco signed in 2017, their frequent delegation exchanges, and especially Morocco's becoming an observer of the ASEAN Inter-Parliamentary Assembly (AIPA) at the 41st AIPA General Assembly chaired by Vietnam in 2020.
He also suggested that both sides strengthen the exchange of delegations at all levels and increase inter-parliamentary cooperation, at multilateral forums such as the ASEAN Inter-Parliamentary Assembly and Francophone's Parliamentary Assembly.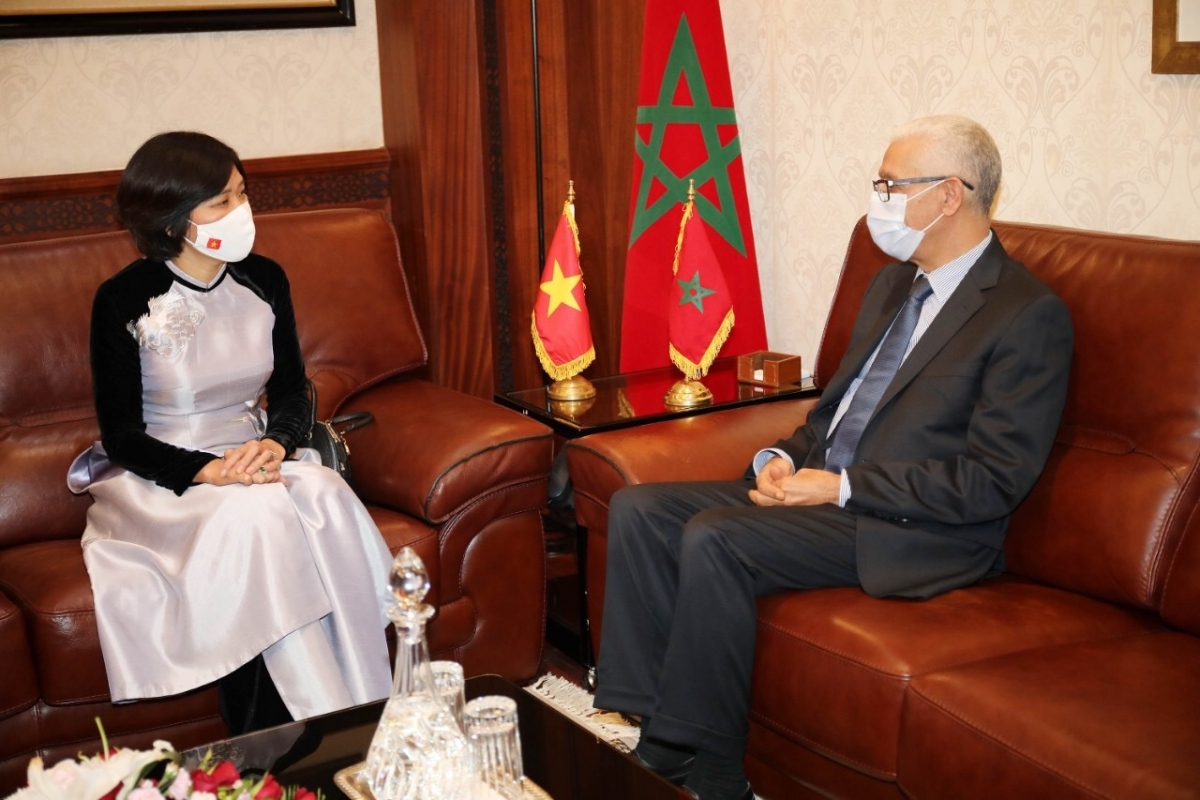 Meanwhile, Senate President Miyara highly appreciated Vietnam's success in its roles as a non-permanent member of the UN Security Council for the 2020-2021 term, ASEAN Chair in 2020, and AIPA President in 2020.
Welcoming the new developments of in bilateral relations, he said that there is still a lot of potential for ramping up economic and trade cooperation between the two counties.
Both Moroccan leaders conveyed their invitation to Vietnam National Assembly Chairman Vuong Dinh Hue to visit Morocco at an appropriate time.