Vietnam demands China stop militarizing islands in East Sea
Thursday, 17:10, 07/04/2022
VOV.VN - A Vietnamese diplomat has asked China to immediately stop militarizing some features of Vietnam's Truong Sa (Spratly) archipelago in the East Sea, saying such move violates its sovereignty and increases concern regionally and globally.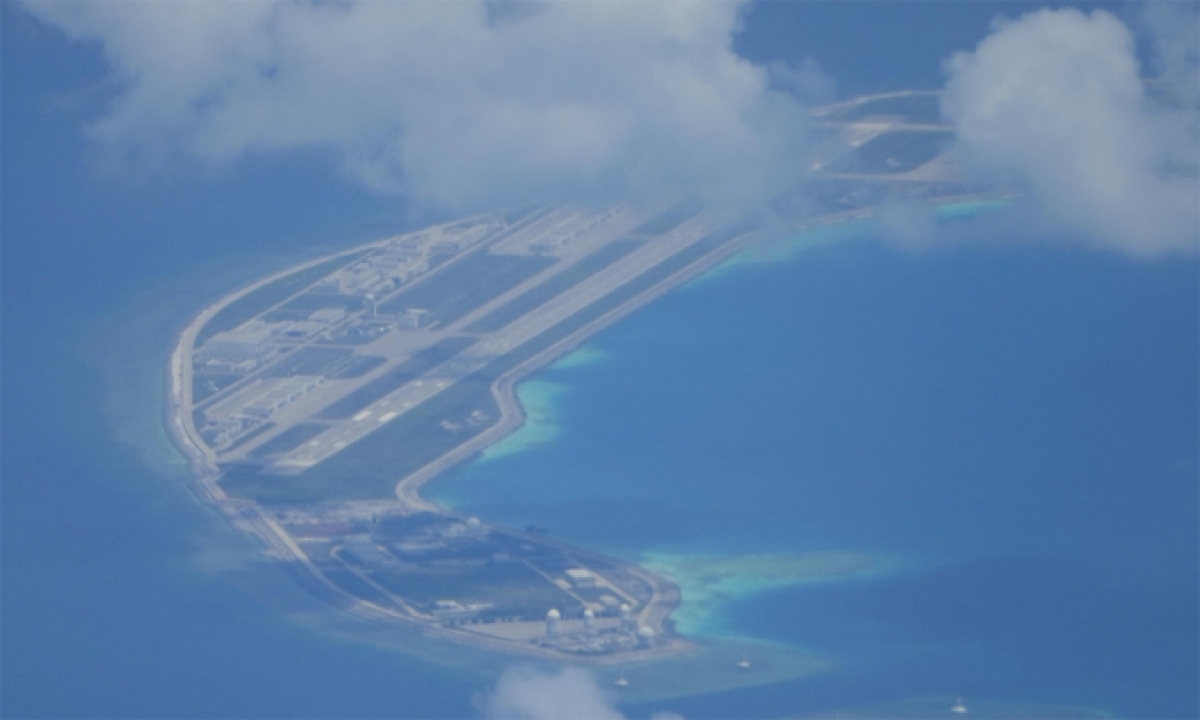 "Vietnam requests China respect its sovereignty, stop militarizing activities, and not take actions to cause escalation in the region," said Pham Thu Hang, deputy spokesperson for the Ministry of Foreign Affairs, at a regular press briefing in Hanoi on April 7.
Hang made the statement after the Associated Press (AP) on March 22 quoted Admiral John Aquilino, US Indo-Pacific commander, saying that China has fully militarized at least three of several islands it illegally built in the East Sea.
John Aquilino said these islands are equipped with anti-ship and anti-aircraft missile systems, laser and jamming equipment, as well as fighter jets.
"Vietnam has sufficient legal grounds and historical evidence to affirm its sovereignty over Hoang Sa (Paracel) and Truong Sa (Spratly) archipelagos that is in line with international law and the 1982 United Nations Convention on the Law of the Sea – UNCLOS," she stressed.
She said Vietnam expects China will continue to make efforts with ASEAN to promote negotiations to soon achieve a substantive and effective Code of Conduct in the East Sea (COC) in accordance with international law and the UNCLOS 1982.
Hang also voiced Vietnam's reaction over a former Filipino court judge's suggestion that Malaysia and Vietnam join other countries to conduct joint patrols in the East Sea.
"Vietnam always wishes to cooperate with other countries to contribute to peace, stability, security, safety, cooperation and development in the East Sea on the basis of international law and the UNCLOS 1982 in the common interests and in accordance with aspirations of countries in the region and the international community," stressed Hang.
According to the diplomat, Vietnam has for many years cooperated with other countries in the region such as Cambodia, China, and Thailand in conducting joint patrols.
Vietnam has also engaged in many international cooperation activities such as scientific research, environmental protection, crime prevention at sea and other economic activities in the region.