Vietnam committed to fighting illegal fishing, PM tells EU ambassador
Tuesday, 19:22, 06/12/2022
VOV.VN - While receiving Giorgio Aliberti, ambassador and head of the European Union Delegation to Vietnam, in Hanoi on December 6, Prime Minister Pham Minh Chinh assured Vietnam is committed to combating illegal unreported and unregulated (IUU) fishing.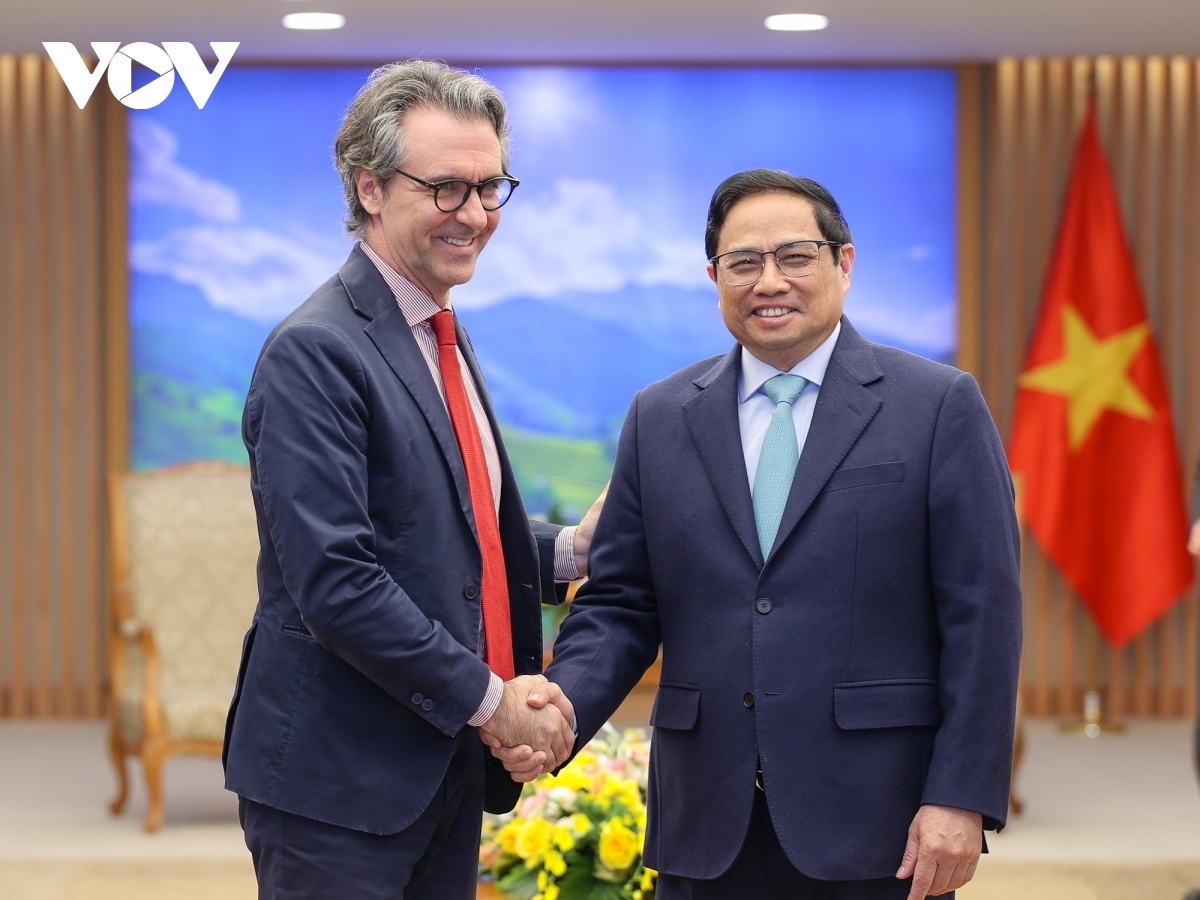 Vietnam is deploying drastic measures to strictly and substantively implement regulations against IUU fishing, including a 180-day action plan to remove the 'yellow card' imposed by the European Commission, he said.
The EC has imposed the fishing rules since 2017, a move that has hindered the development of the domestic fishery sector and the country's seafood processing and export.
Vietnam is a responsible member of the international community, including in the field of protecting the marine environment and marine ecosystems, said the PM.
The Prime Minister requested that the EC make a balanced decision, taking into account Vietnam's IUU combat efforts, as well as difficulties and differences between Vietnam and the EU in terms of development levels, legislation, fisheries management capacity and fishermen's livelihood.
Among other issues, Chinh suggested the ambassador and the EU delegation review and put forward measures for cooperation in the fields of environment, climate change response, sustainable development, green transformation, digital transformation, circular economy, renewable energy, science - technology and education - training.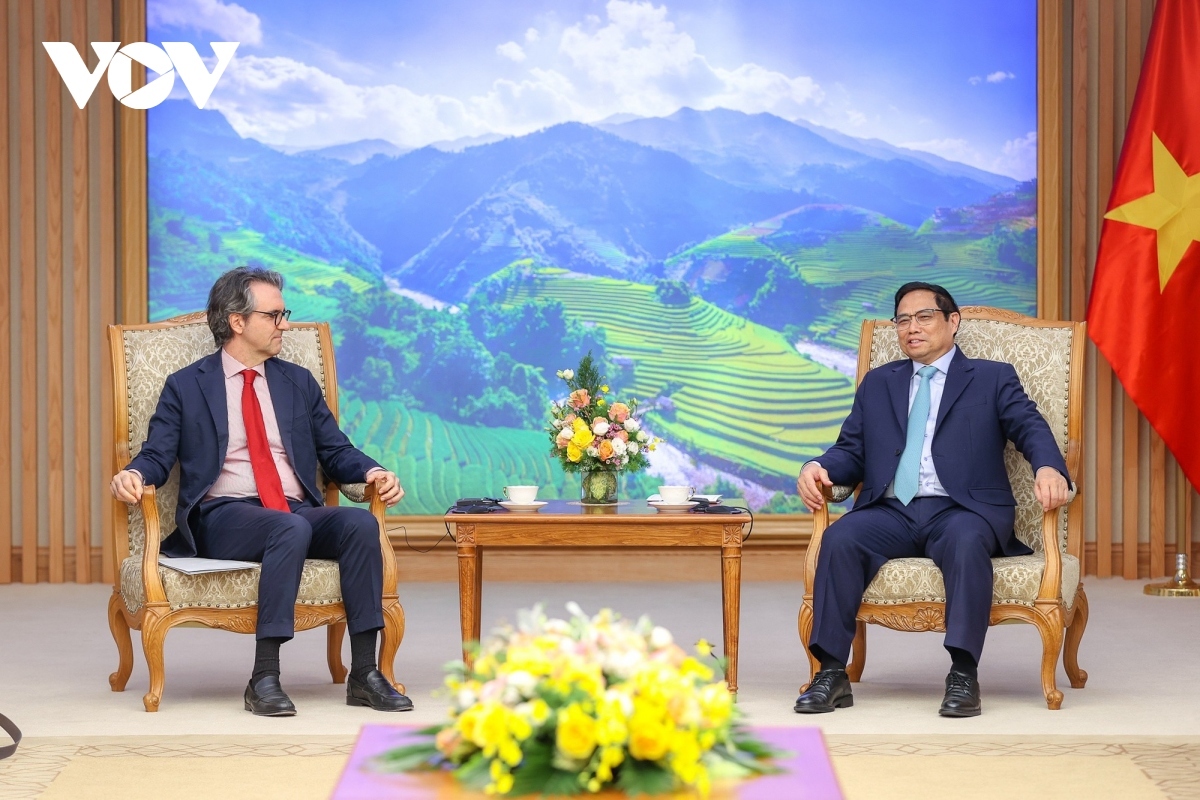 The two sides should continue to closely coordinate to effectively implement the EU-Vietnam Free Trade Agreement (EVFTA) and at the same time lobby the remaining EU member countries to soon ratify the EU-Vietnam Investment Protection Agreement (EVIPA), he said.
The PM called on the EU to encourage businesses to eye high-quality investment projects in Vietnam in the fields of high-tech processing and manufacturing, digital transformation, green transformation, renewable energy, circular economy.
He welcomed ongoing negotiations by the UK, EU and several G7 partners to establish a Just Energy Transition Partnership (JETP) for Vietnam, and proposed the EU further support Vietnam in accessing financial resources and technology transfer for climate change response, while working closely with development partners to come up with specific commitments for Vietnam, especially in equipment production and renewable energy development.
Ambassador Giorgio Aliberti, for his part, highly appreciated Vietnam's commitments and proposals, especially the message the Prime Minister delivered at the 2022 Green Economy Forum & Exhibition (GEFE 2022) which was held in Ho Chi Minh City in November by the European Chamber of Commerce in Vietnam (EuroCham).
Aliberti affirmed that Vietnam is an attractive destination for European investors, especially in the fields of green transformation and renewable energy development.
He briefed his host on preparations for the PM's coming trip to Europe where he is scheduled to attend an ASEAN – EU summit in Brussels, Belgium. He said he would work closely with relevant parties to realise issues touched upon by the PM.
Exchanging views on regional and international issues of mutual concern, the two sides emphasized the importance of settling disputes by peaceful means on the basis of international law.