Vietnam calls for increased efforts to reduce conflict-induced hunger
Friday, 10:12, 22/04/2022
VOV.VN - Vietnamese Ambassador Dang Hoang Giang to the United Nations has called on the UN and regional organizations to strengthen cooperation in resolving the root causes of conflicts, building peace and preventing conflicts, so as to mitigate risk of famine due to conflicts.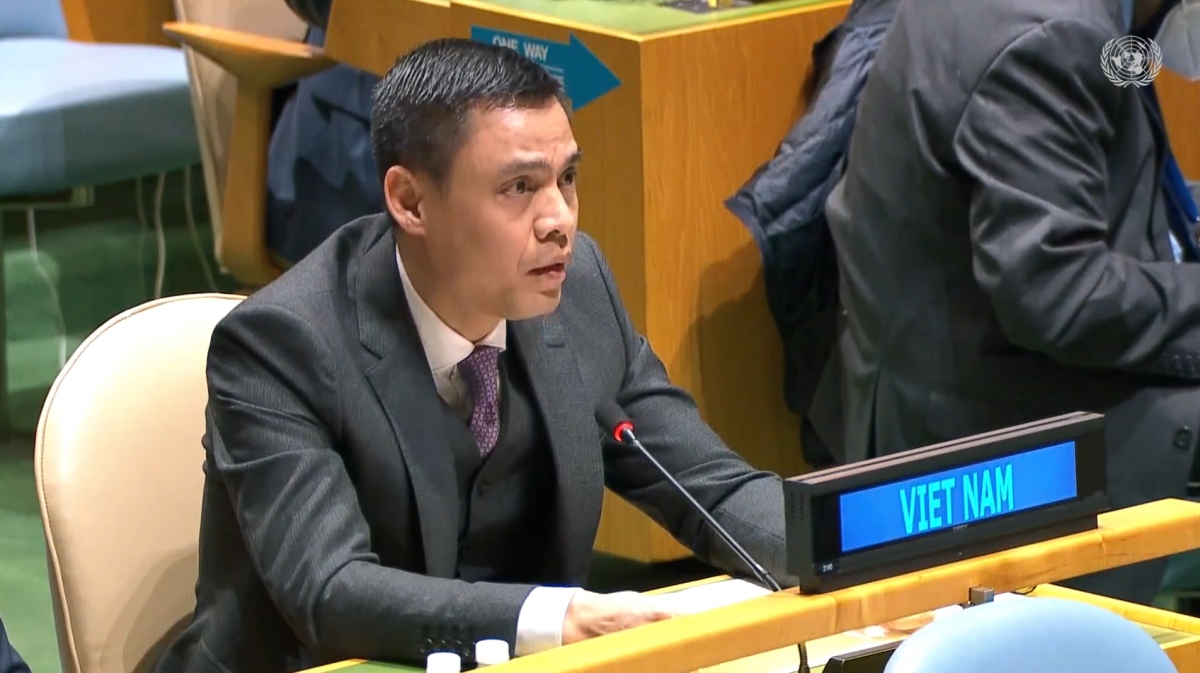 Addressing a UN Security Council Arria-formula meeting on conflict and hunger on April 21, Giang noted that the world food system is increasingly challenged by conflicts, the COVID-19 pandemic, climate change and natural disasters that seriously affect food security of countries and the conflict situation in Africa, Europe and Asia.
He welcomed efforts made recently by the United Nations, Food and Agriculture Organisation (FAO), World Food Programme (WFP) and humanitarian partners to assist people in the regions, while calling on the international community to intensify efforts to tackle conflict induced hunger.
Vietnam holds that the United Nations and its partners promote measures to deal with the current rising prices of many essential commodities, address challenges in each specific situation, and at the same time increase information update on areas where food insecurity has arisen, said Giang.
The Vietnamese diplomat said ASEAN has developed specific cooperation plans to ensure food security over the years, emphasizing that Vietnam considers food security the roots of security, stability and development and it will continue to contribute to joint international efforts to address food security challenges.
At the meeting, rapporteurs expressed concern that the number of people affected by conflicts and food insecurity has increased sharply in recent years, with more than 139 million people facing food insecurity in 2021 alone.
They pointed to the fact that the ongoing conflict in Ukraine is seriously affecting the world food system, especially in conflict-ravaged countries such as Afghanistan, Syria, Yemen, Ethiopia, Somalia and South Sudan.
They emphasized the importance of strengthening commitments to finance food and humanitarian relief programmes, while calling on the parties to the conflict to comply with international humanitarian law, creating conditions for humanitarian organizations to quickly access to the people.