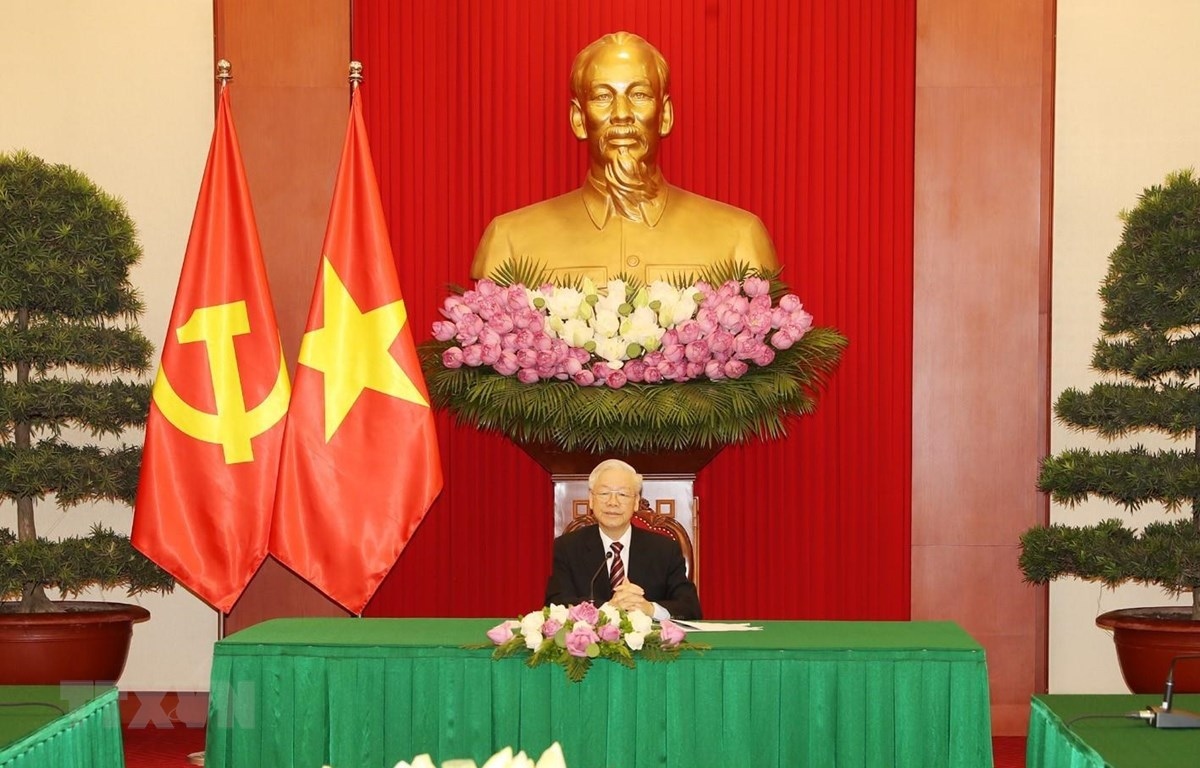 Trong highly appreciated the fact that the RoK considers Vietnam as a key partner in its New Southern Policy Plus, and suggested that the RoK continue to pay attention to and support the Vietnamese community in their host country.
Vietnam will continue to create favourable conditions for RoK businesses to expand their investment in the country, he assured President Moon.
Trong briefed Moon on Vietnam's major developments, and said it pursues the foreign policy of independence, self-reliance, peace, friendship, cooperation and development, as well as diversification and multilateralization of foreign relations, while proactively and actively integrating into the world.
Vietnam is a reliable partner and an active and responsible member in the international community, he stressed.
For his part, President Moon affirmed that the RoK also attaches importance to relations with Vietnam, considering the Southeast Asian nation a key partner in its New Southern Policy Plus.
He said that the RoK will continue to support and cooperate closely with Vietnam in COVID-19 prevention and control. He voiced his country's desire to further strengthen cooperation with Vietnam in the fields of diplomacy, security, national defense, and economy aiming to raise bilateral trade turnover to US$100 billion soon.
The President also expected to lift the RoK - Vietnam relations to new heights towards the 30th anniversary of the establishment of diplomatic relations between the two countries in 2022.
The two leaders agreed that Vietnam and the RoK should maintain flexible exchanges and contact at all levels, expand substantive cooperation in various fields, especially COVID-19 prevention and vaccine supply, while deepening the relations between their political parties, legislative bodies, as well as young generations of the two countries.
They also exchanged views on regional and international issues of mutual concern.