Vietnam advocates building independent, self-reliant economy linked to global integration
Sunday, 08:53, 15/05/2022
VOV.VN - Prime Minister Pham Minh Chinh placed emphasis on Vietnam's policy of developing an independent and self-reliant economy closely linked to proactive international integration, in his remarks at Harvard Kennedy School on May 14 afternoon (local time).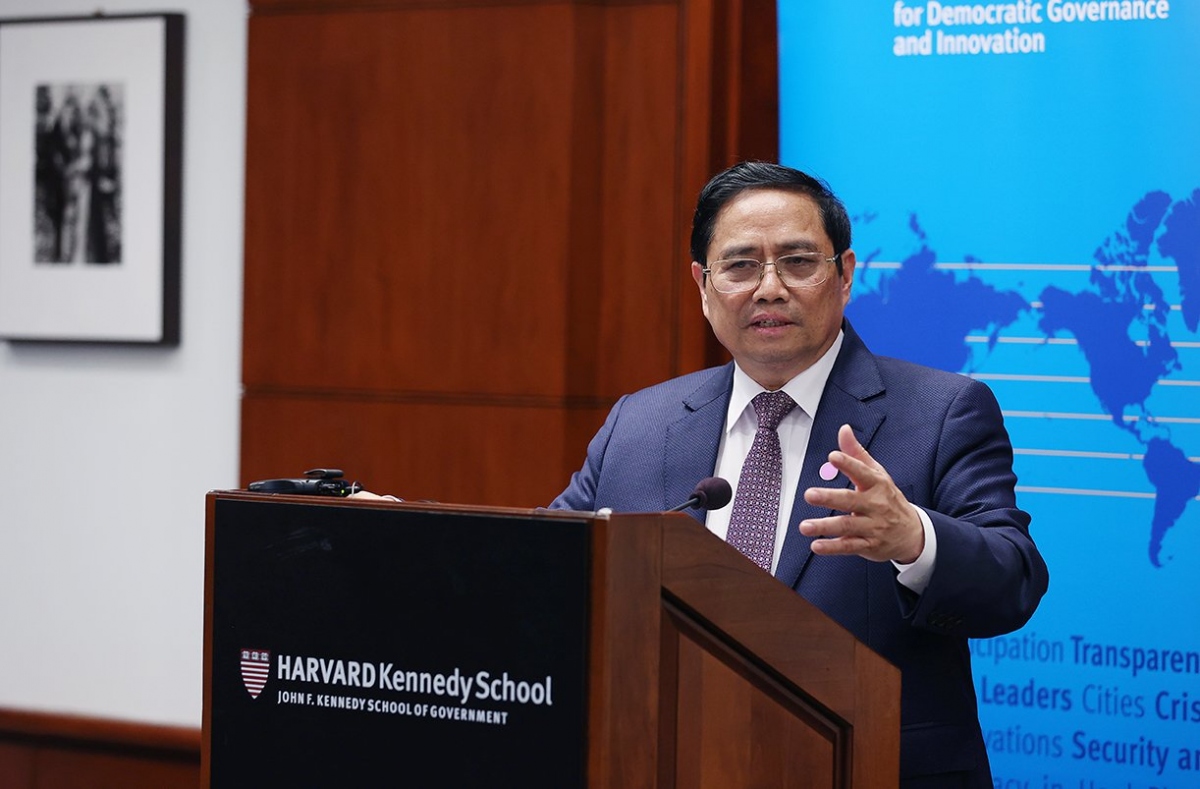 He made an in-depth analysis of the unpredictable and complicated developments in the world, including strategic competition, conflicts, financial risks and supply chain disruptions and negative effects of globalization, along with traditional and non-traditional security challenges.
That context requires countries to pay more attention to building an independent and self-reliant economy in order to minimize the impact of external shocks and at the same time to take advantage of international integration opportunities, said Chinh,
According to the Vietnamese PM, most countries, especially developing ones, desire to develop a strong independent and self-reliant economy and accelerate industrialization in association with international integration in order to escape the 'middle income trap' and become a developed country.
He pointed to the Vietnam case, saying it was President Ho Chi Minh who put forward this idea in his appeals to the United Nations in December 1946 and in a letter to US President Harry Truman dated January 18, 1946.
Vietnam has consistently pursued this policy since it won national independence in 1945, and it has since recorded important gains especially during 35 years of implementing the Doi Moi (Renewal) process.
Notably, it has flexibly and effectively responded to external shocks such as the 1997-1998 Asian financial crisis, the 2007-2008 global financial crisis, and the current COVID-19 pandemic from 2020.
The scale of the economy has constantly expanded, reaching over US$362 billion in 2021 compared to US$4.2 billion in 1986. Its GDP per capita last year reached nearly US$3,700, an increase of about 26 times compared to 1990.  
Vietnam is the fourth largest economy in ASEAN, one of the 20 largest trading economies in the world, and the leading exporter of rice and many agricultural products in the world. It has signed many free trade agreements (FTAs) bilaterally and multilaterally, with 15 of them now in force.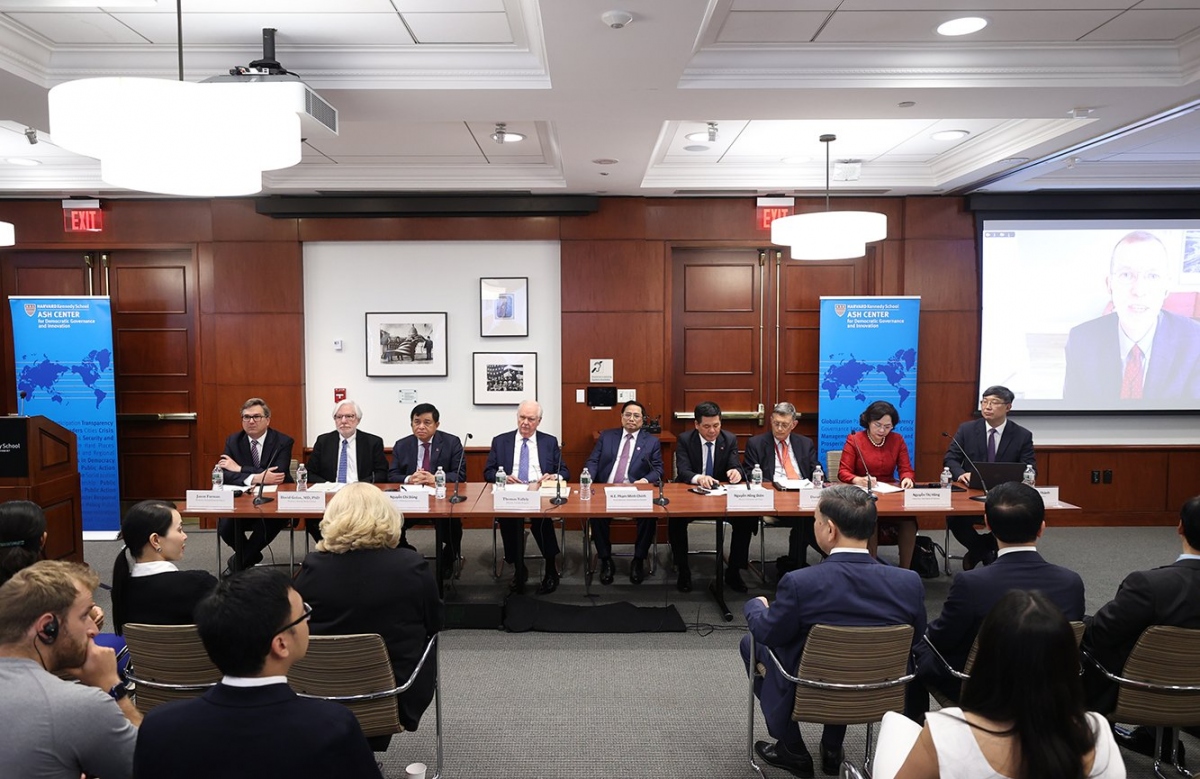 The PM emphasized that Vietnam needs to promote this policy in the coming time to address major issues, to ensure independence, sovereignty and national interests, to help improve capacity and potential for deep and effective integration in the global economic system and well implement international commitments.
To realize the goal, he said Vietnam advocates developing an economy with a rational, efficient and sustainable structure; enhancing its resilience and competitiveness; and adapting flexibly and effectively to changes locally, regionally and globally.
At the same time, he said Vietnam will make good use of opportunities from international integration, creating a driving force for quick recovery in the short term and sustainable development in the medium and long terms.
It will especially pay attention to social progress, social justice, social security and people's lives, said Chinh, recalling the country's top leader Nguyen Phu Trong's statement that Vietnam does not 'sacrifice' social progress and justice to pursue economic growth alone.
The PM also pointed to three strategic breakthroughs namely institutions, human resources and infrastructure systems that need to be made to achieve the goal. Of these factors, priority will be given to creating a breakthrough in developing a socialist-oriented market economy.
After the Prime Minister's presentation, ministers and members of the Veitnamese delegation exchanged views with Harvard Kennedy School professors on Vietnam's development orientations.
PM Pham Minh Chinh is in the United States for a week-long working trip that lasts through to May 17. He attended a special summit between ASEAN and the US in Washington D.C. on May 12-13 to mark 45 years of their relations at the invitation of President Joe Biden.