Kishida's Vietnam visit grabs Japanese headlines
Monday, 09:35, 02/05/2022
VOV.VN - Major Japanese media agencies ran stories on May 1 highlighting the outcomes of Prime Minister Fumio Kishida's official visit to Vietnam from April 30 to May 1.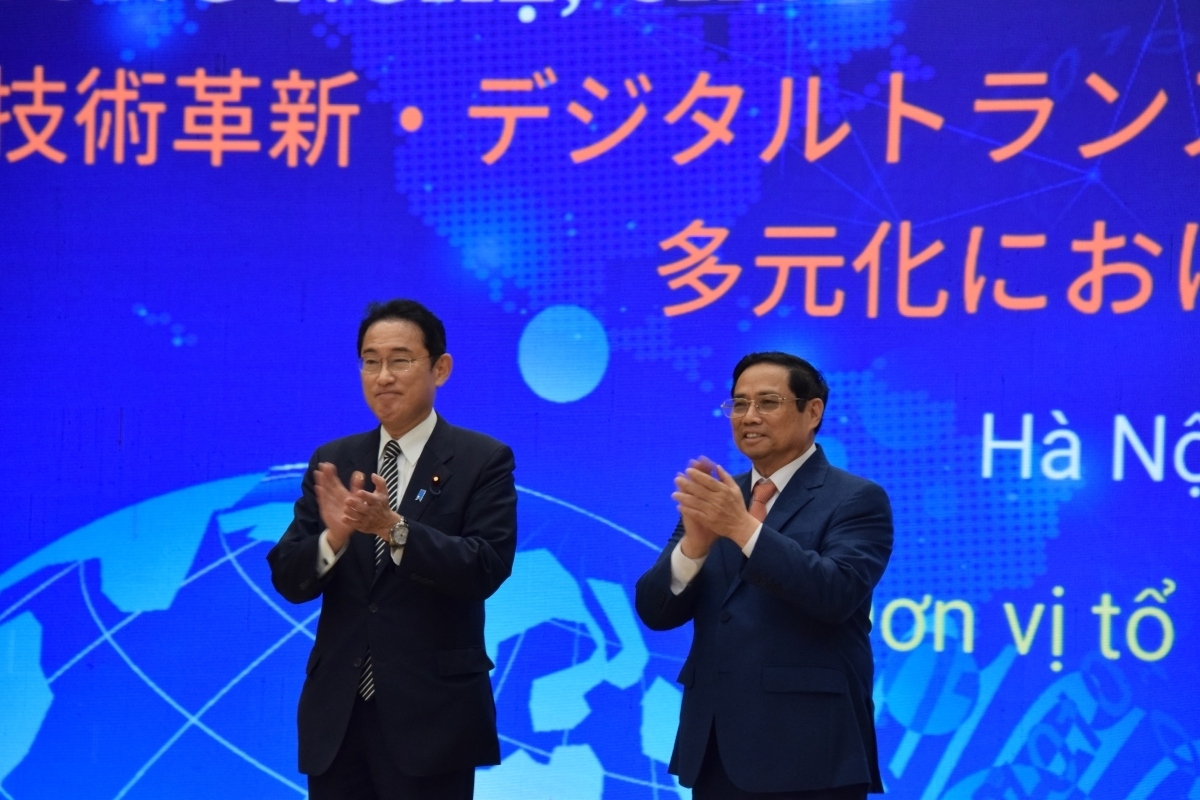 Kyodo news agency quoted PM Kishida after talks with his Vietnamese counterpart Pham Minh Chinh in Hanoi on May 1 as saying Vietnam is an important partner in realizing Japan's vision for a free and open Indo-Pacific.
During their talks in Hanoi, the two PMs agreed to strengthen cooperation in the fields of maritime security as well as cyber security, with assistance from the Japan Self-Defense Forces (SDF).
They decided to set up a website to support Vietnamese people who want to go to Japan under the technical intern training programme, and at the same time allow them to directly access information about employment opportunities.
Japan pledged to provide JPY19 billion (US$146 million) to Vietnam to improve disaster management through the launch of earth observation satellites.
While discussing regional and international issues of mutual concern, Kishida and Chinh affirmed the two sides' respect for sovereignty of other countries and strong objection to efforts to change the status quo in the South China Sea known as the East Sea in Vietnam.
Kyodo also quoted Chinh speaking at a press conference after the talks as saying, Vietnam is committed to bolstering ties with Japan to maintain peace and stability in the region.
Meanwhile, Jiji Press reported Kishida on May 1 announced the idea that Japan and Vietnam would work closely together to strengthen supply chains. Accordingly, Japan will support industries that mainly produce components, spare parts and other goods in Vietnam to help them operate without interruption.
Broadcaster NHK also reported that the two PMs during their talks agreed to increase cooperation in the fields of investment, trade, energy and the environment. Japan will support Vietnam to engage more deeply in the global supply chain and further accelerate digital transformation.
The Japanese side confirmed that it will expand its ongoing programme to receive Vietnamese technical interns and students, while supporting the Vietnamese community to live, study and work in their host country.