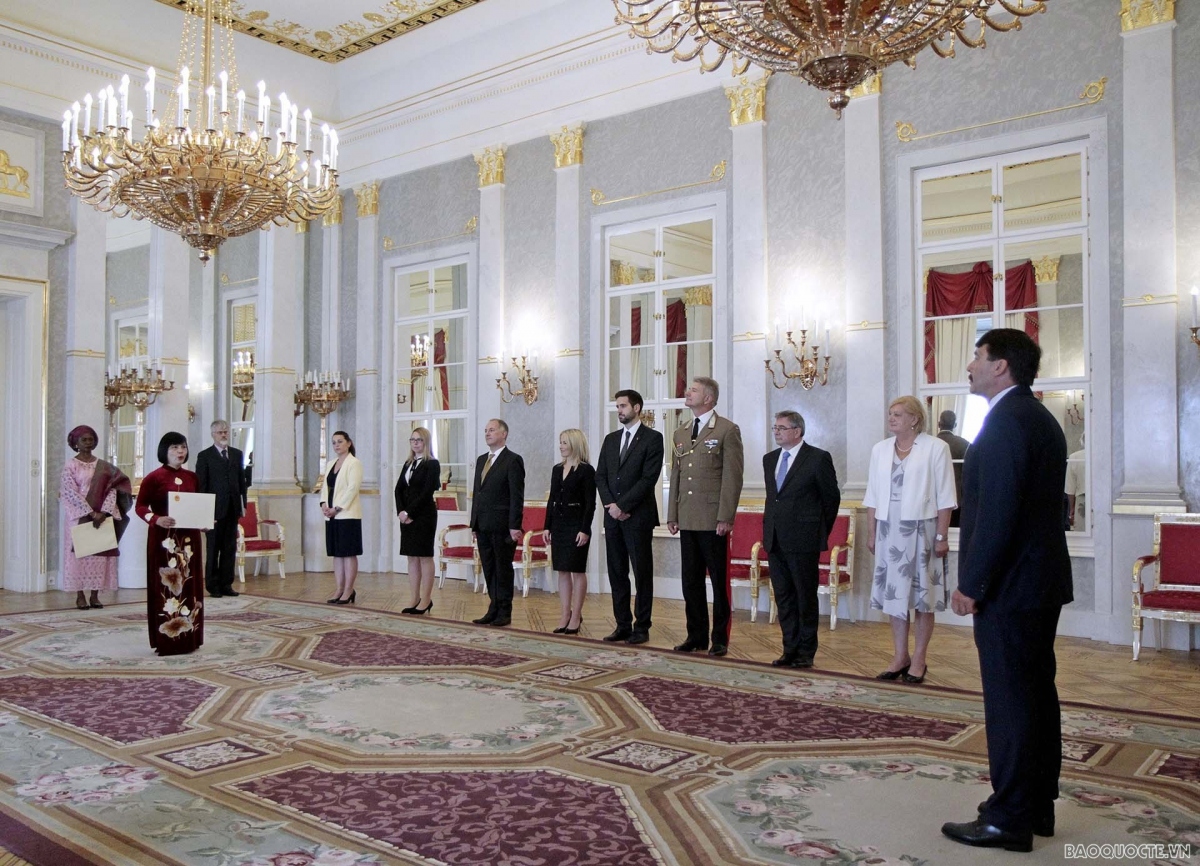 Ader addressed issues related to the environment and sustainable development which will be high on the agenda of the Planet Budapest 2021 Sustainability Expo and Summit, an international meeting on sustainable development to be host by Hungary later this year.
He also shared Hungary's experience in COVID-19 prevention, especially its rapid and widespread deployment of the vaccination campaign.
The President affirmed that the Hungarian State and Government are ready to support the Ambassador to achieve successes during her term of office, contributing to strengthening the traditional friendship and comprehensive cooperation between Vietnam and Hungary.
Ambassador Nguyen Thi Bich Thao noted that the comprehensive partnership between Vietnam and Hungary is developing substantially thanks to mutual understanding, trust and effective cooperation in many fields, both bilaterally and multilaterally.
The diplomat vowed to work hard to contribute to promoting bilateral cooperation in all fields, in the interest of the two peoples, and for peace, stability, cooperation and development around the world.
The same day, Ambassador Nguyen Thi Bich Thao laid flowers at Heroes' Square, an iconic landmark of Hungary that honours the country's famous kings, key leaders and unknown soldiers sacrificing during wartime.