Cuban Ambassador lauds Vietnam's flexible policies
Thursday, 19:32, 23/12/2021
Vietnam's successes in maintaining macro-economic stability and major economic balances over the past time were thanks to the sound and flexible policies adopted by the Party and the Government, Cuban Ambassador to Vietnam Orlando Nicolás Hernández Guillén said.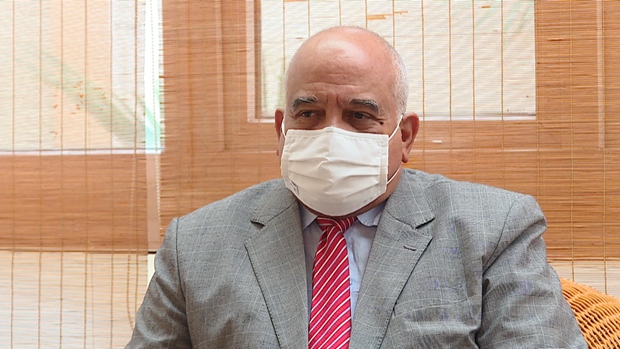 In an interview granted to the Vietnam News Agency (VNA), the ambassador said amid the global impacts of the COVID-19 pandemic, the tireless efforts by the entire political system to ensure vaccine supplies have helped the country achieve sustainable development goals and economic targets, especially in renewable energy, digital economy and foreign investment attraction.

Regarding the implementation of the Resolution adopted at the 13th National Party Congress, the diplomat applauded Vietnam's consistency and resolve in this regard.

He hailed the country's efforts in rolling out its foreign policy to ensure security and peace, facilitate economic development, attract foreign investment, promote intensive and extensive international integration, and elevate diplomatic ties with its neighbours, important partners and traditional friends, as well as big countries.

According to the ambassador, Party General Secretary Nguyen Phu Trong's message of building the "bamboo diplomacy" delivered at the first National Conference on Foreign Affairs has demonstrated the skillful leadership in the face of global uncertainties.

He said the close ties, solidarity, faithful relationship and comprehensive cooperation between Vietnam and Cuba have been promoted even in the context of the pandemic, as reflected through mutual spiritual and material support.

The official visit to Cuba by President Nguyen Xuan Phuc last September has helped strengthen the special relations, while reflecting Vietnam's strong support to Cuba in the challenging period.

During the trip, on behalf of the Vietnamese Party, State and people, President Phuc announced the decision to present 5,000 tonnes of rice and a number of medical supplies to Cuba.

In response, Cuba has sent 5 million doses of COVID-19 vaccines to the Southeast Asian nation under the reached agreement.

The visit has also opened up prospects for the bilateral ties in such spheres as energy, health care, agriculture, food industry, pharmacy and bio-technology, he continued.

Orlando Hernández stressed that the outcomes of the visit have contributed to successes of Vietnam's diplomatic sector, improving the country's prestige and position in the international arena, pushing ahead with the implementation of the foreign policy set at the 13th National Party Congress and mobilising international support, particularly in the pandemic combat and socio-economic development.

Vietnam always affirms its consistent policy towards Cuba, he said, noting that the speech presented by President Nguyen Xuan Phuc at the 76th session of the United Nations General Assembly has highlighted Vietnam's solidarity with Cuba and its call for the end to the unilateral blockage on the Caribbean nation, he said.