Ambassador Hong Thao re-elected to International Law Commission
Saturday, 17:37, 13/11/2021
VOV.VN - Vietnamese Ambassador Nguyen Hong Thao won re-election to the International Law Commission (ILC) for the 2023 to 2027 tenure on November 12, receiving 145 out of 191 votes, thereby ranking fourth among 11 candidates from the Asia-Pacific region.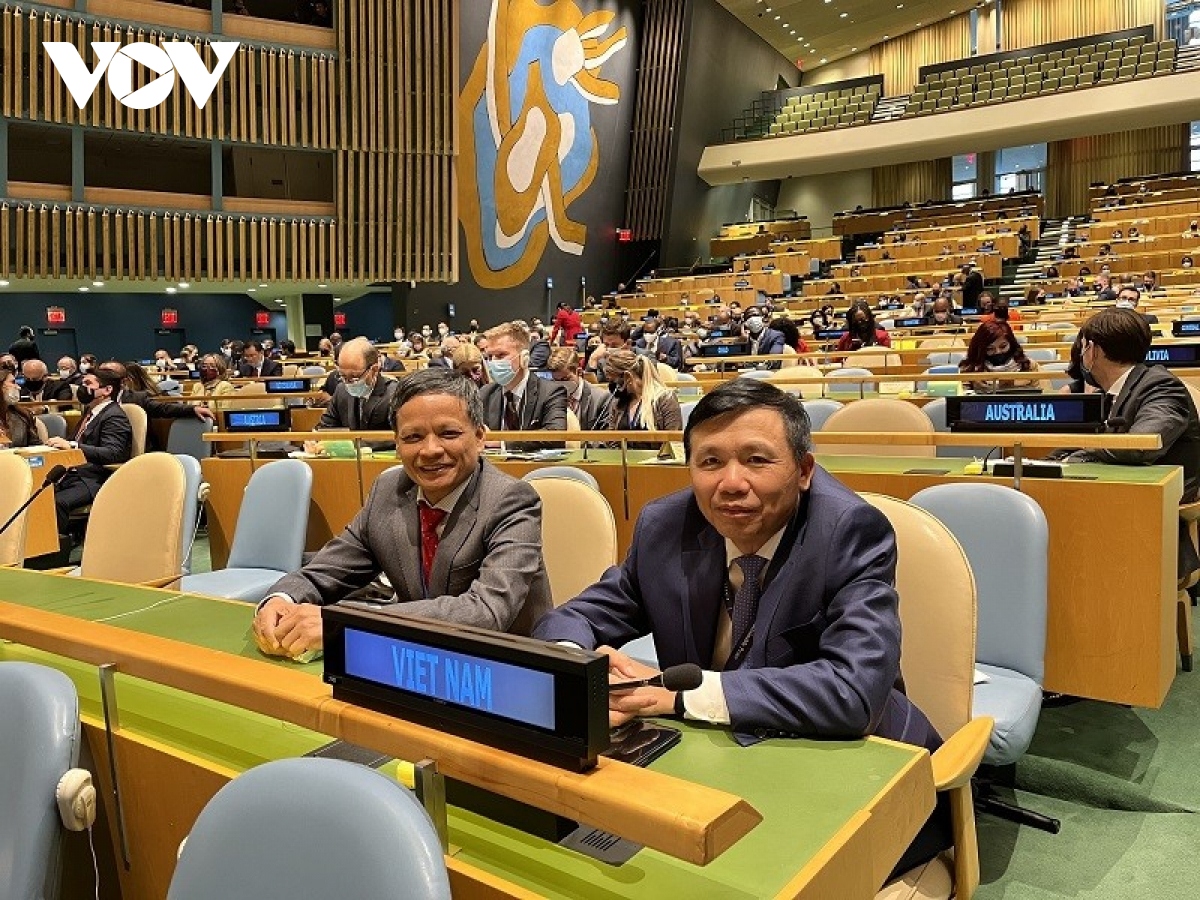 In an interview granted to the media at the UN's headquarters in New York following his re-election, the local diplomat expressed his pride in being given a chance to make further contributions to the Vietnamese position within the international stage. It therefore provides an opportunity to meet the expectations of global friends regarding the country's role in building international law aimed at addressing disputes and promoting co-operation among various nations globally.

He used the occasion to pledge to make greater efforts during his second tenure whilst striving to heighten the nation's stature within the international arena.

He attributed his success in the re-election to the deep impression made on international friends regarding the country's two wars of resistance, as well as the country's achievements in the Doi Moi (renewal) process over the past 35 years.

Ambassador Thao said global partners also highly value consistent Vietnamese external policy of independence and self-reliance, as well as being a friend of all countries. The final factor is the month-long campaigning process carried out in New York, the various capitals of countries, and other representative agencies that make up the UN.
However, the most important factor is the nation's rising stature, he said. This year has seen the country continue to serve as a non-permanent member of the UN Security Council whilst making contributions to the peace processes worldwide.

During the 2017 to 2022 tenure, Ambassador Thao became the first Vietnamese to be elected to the ILC. He actively joined in and offered ideas regarding the committee's important discussions on environment protection in armed conflicts, atmosphere protection, response to rising sea levels, and international law.

The local diplomat earned a doctorate degree on law from the University of Paris 1 Pantheon-Sorbonne and previously held important positions such as Vice Chairman of the National Border Commission and head of the Vietnamese delegations in negotiations on border agreements with neighbouring countries.
The ILC is an independent body of the UN and specialises in developing and codifying international law, along with reporting to the UN General Assembly's Legal Committee. It is made up of 34 members who are elected by UN member states every five years via a secret ballot.