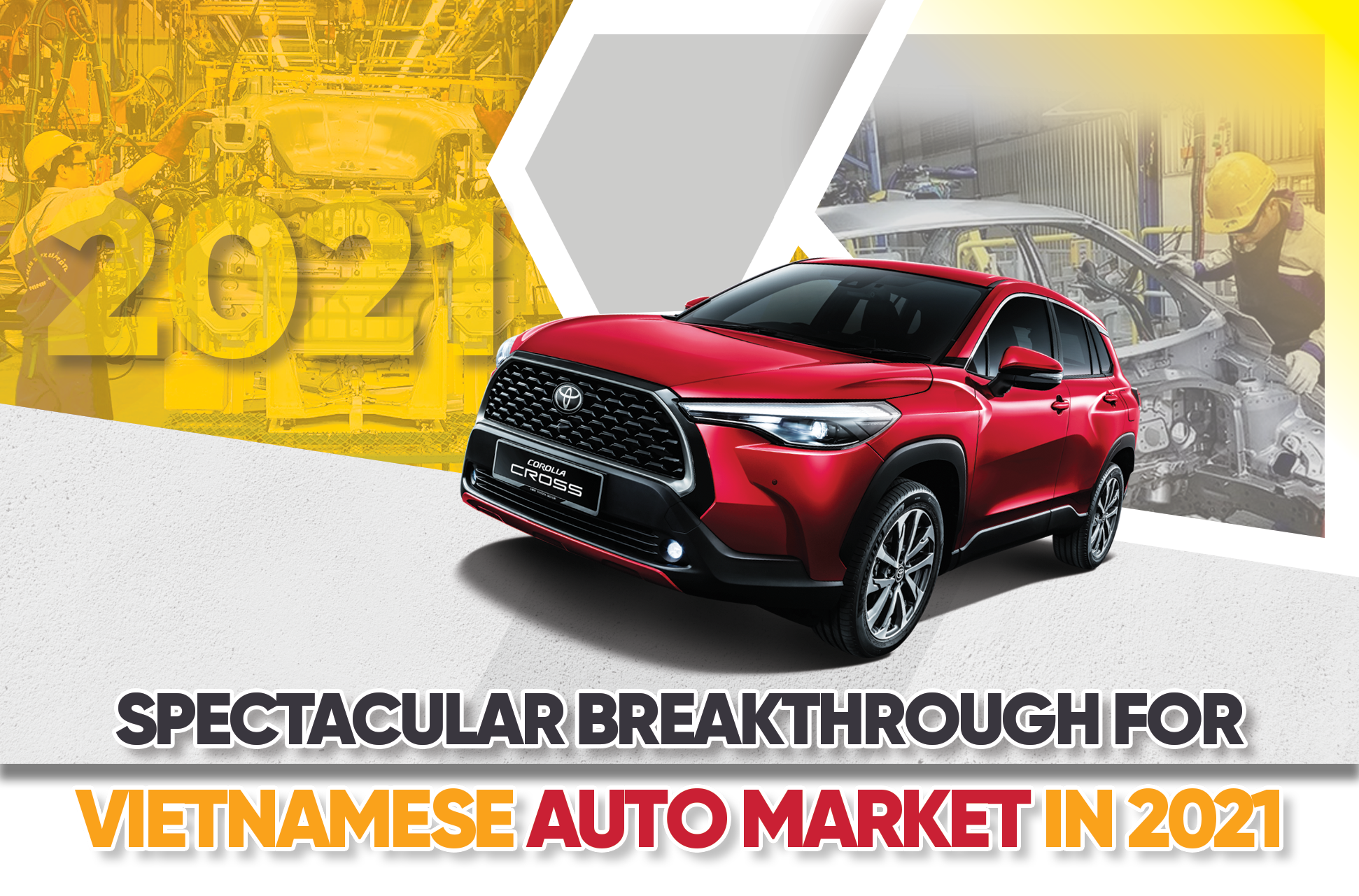 Whilst the prolonged COVID-19 outbreak posed numerous challenges, it also presented plenty of opportunities for local automobile manufacturers to make a spectacular breakthrough in 2021.

The Vietnam Automobile Manufacturers Association (VAMA) reports that COVID-19 social distancing measures, along with travel restrictions, dealt a heavy blow to auto sales in the second half of 2021, following an impressive 40% increase in the first half of the year.
VAMA statistics indicate that only 257,390 vehicles were sold in the January - November period, a slight increase of 3% over the same period in 2020. Apart from VinFast which saw a significant increase in auto sales with 32,676 units changing hands, many other car manufacturers endured a sharp drop in sales.
TC Motor, a joint venture between Vietnam's Thanh Cong Group and the Republic of Korea's Hyundai Motor, announced that it had sold 60,711 Hyundai vehicles in the 11-month period, an annual drop of 10.8%. Meanwhile, other car manufacturers such as Honda, Mitsubishi, and Toyota also reported decreases of 14%, 8%, and 7%, respectively.
These figures show that the Vietnamese auto market has yet to fully recover from the impact of the pandemic.
However, the market gradually shifted in the right direction in the final few months of the year when the dealers' operations were not interrupted. At the same time, throughout 2021 there were not many incentives offered to locally-assembled cars, leading to declining sales of this type of car and increasing imports of vehicles.

The General Department of Vietnam Customs reveals that by the end of November 2021, the number of Completely Built Up (CBU) cars imported into the Vietnamese market had reached 144,971 units, an increase of 56.7% over the same period in 2020. Of the total, cars with nine seats or less hit 101,193 units, up 47.9%, while transport cars were at 30,996 units, up 71.4%.
CBU cars imported from Thailand topped the list with 73,838 units valued at US$1.37 billion, followed by those from Indonesia with 42,022 units valued at US$530 million, and China with 18,408 units valued at US$694.8 million.
This sudden growth mirrored the growing trend in the domestic market of using imported cars in 2021. Accordingly, VAMA statistics show that imported car sales in the January - November period reached 114,719 units, a rise of 26% on-year.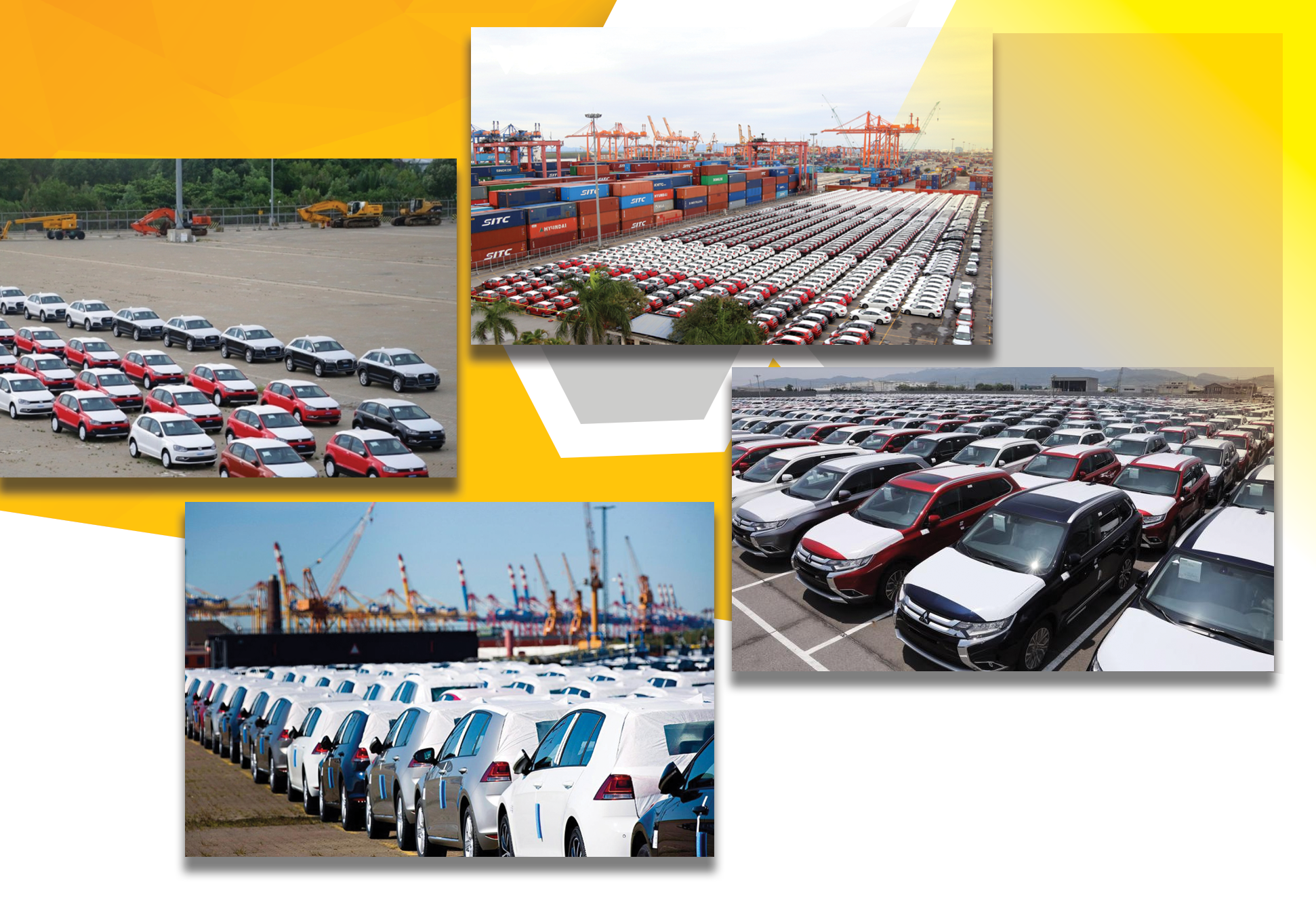 On the contrary, the number of locally-assembled cars decreased sharply after the Government's support policy for this type of vehicle was no longer in effect for most of the year. As a result, sales of assembled cars only hovered around 142,671 units throughout the 11 month period, a fall of 10% year on year.
The sharp increase in car imports last year conforms to the needs of Vietnamese consumers following the abolition of the registration fee incentives at the beginning of the year, which contributed to making the assembling of cars domestically less attractive. However, with this incentive policy reactivated in December 2021 to May 2022, it is expected that assembled car sales will once again increase in the coming months and are certain to overwhelm imported CBU cars.

It is not surprising that this policy was recently re-introduced by the Government following persistent rumours surfacing on social media since mid-2021. The Government has gone ahead and decided to implement incentives for domestically-assembled cars spanning two years instead of the entire second half of the year as was the case in 2020.
Decree No. 103/2021/ND-CP of the Government stipulates the registration fees for cars, trailers, or semi-trailers to be towed by cars and other vehicles similar to cars manufactured and assembled in the country. Accordingly, the registration fee rate for domestically- manufactured and assembled cars is 50% of the previous rate, applicable from December 1, 2021, to the end of May 31.
In line with this, many local consumers made a deposit, but then refused to take the car early as they were waiting for incentives to kick in at the end of the year. This mentality inadvertently caused challenges for relevant agencies as there was a long line of cars built up at vehicle registration facilities, with the situation continuing to last for many days.
Thanks to the incentive policy, buyers of locally-assembled cars were able to save tens to hundreds of millions of VND in registration fees for new cars, especially those with no more than nine seats. Previously, the registration fee for this vehicle in most provinces and cities nationwide stood at 10%, and even 12% in Hanoi.
This policy not only helps buyers of domestically-assembled cars to receive benefits, but also helps customers interested in imported cars to enjoy advantages á many car manufacturers were forced to reduce prices and offer more promotions to increase the competitiveness of their products.
However, this policy makes the group of companies specialising in importing CBUs feel unfair. Representatives of genuine automobile importers in Vietnam (VIVA) that comprises of 11 firms lodged complaints to the Government before the official decree was issued.
VIVA insisted that the national-level preferential discrimination violate Article III.4 of the GATT that the country had signed. The group proposed that given the impact of the COVID-19 pandemic, the policy should be applied to both Completely Knocked Down (CKD) and Completely Built-Up (CBU) units to benefit the whole community.
It's worth remembering that VIVA in 2020 lodged a similar claim when a preferential policy on registration fees was introduced in June. However, as was the case before, their proposal proved to be ineffective, and the application of the 50% reduction in registration fees continued to be only for locally-assembled and manufactured cars.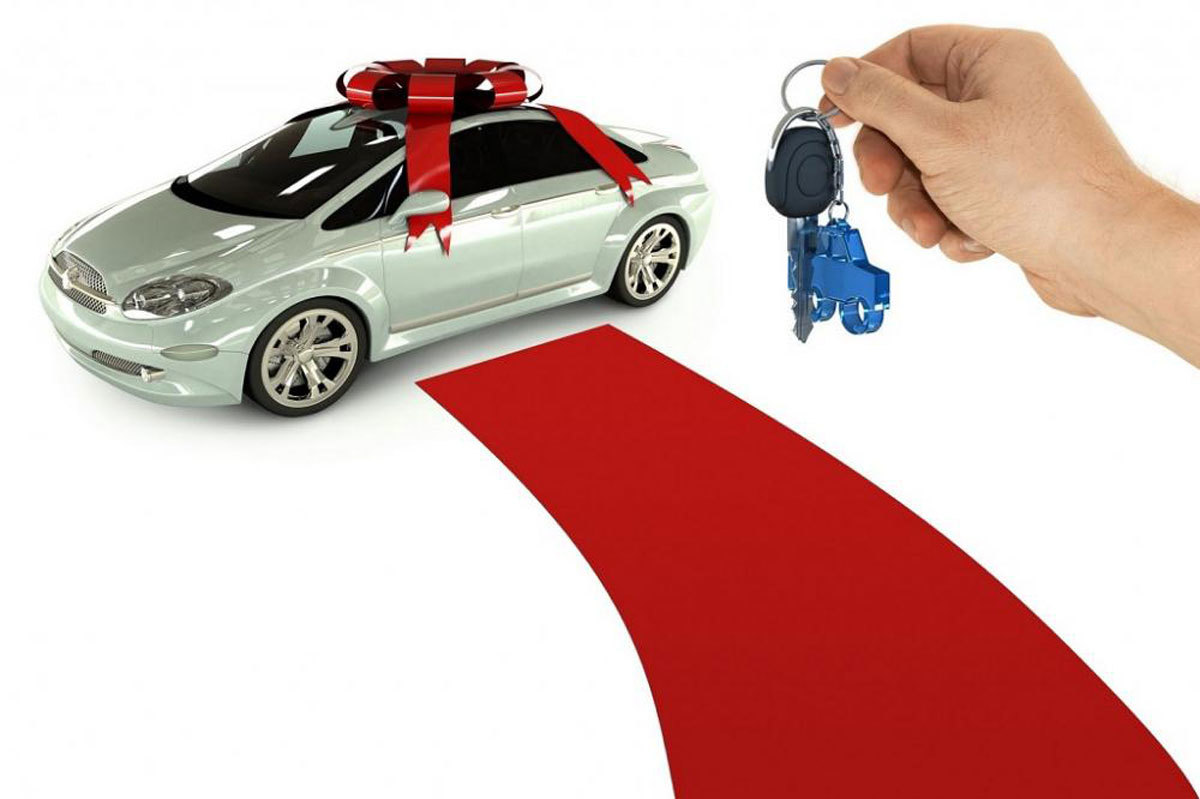 Over recent years, the number of sedans sold in Vietnam \has endured a significant decrease, and the ratio of sales of sedans to SUVs/crossovers has gradually been narrowed. VAMA statistics indicate that domestic SUV/crossover sales, equal to 70,042 units, surpassed those of sedans, equivalent to 63,402 units, in the 11-month period of 2021, and the this figure is expected to maintain a growing trajectory over the coming months.
The preference of Vietnamese consumers for SUVs and crossovers is reflected in the year's list of best-selling cars each month. Accordingly, at least five SUV/crossover models of various sizes were on the list compared to just two or three models of sedans.
Taking advantage of this trend, manufacturers have continuously launched a number of SUV and crossover models specifically for the local market. At the same time, they have also introduced an increasing number of car models of smaller segments such as Kia Sonel and Toyota Raize in order to meet local consumers' financial capability, even for first-time car buyers.

Vietnamese consumers have consistently seen Toyota Vios stay atop the best-selling car list year after year. This proves to be the outstanding attraction of the B-segment sedan due to its durability, reliability, and high liquidity.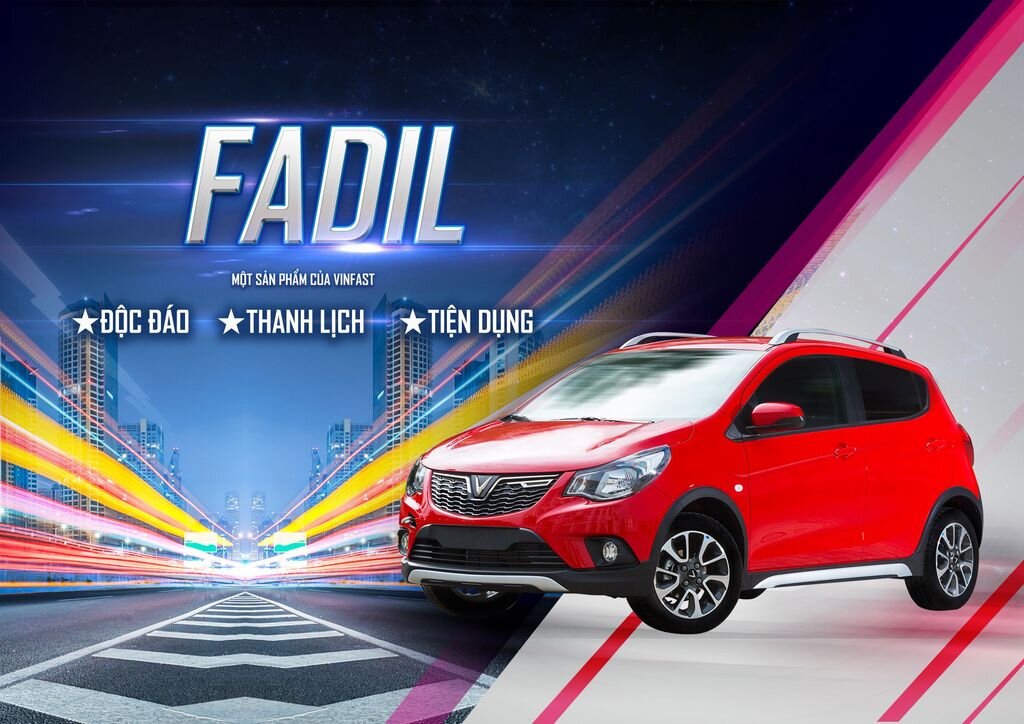 However, VinFast made good use of the shift of the domestic automobile market ravaged by COVID-19 in 2021 by launching VinFast Fadil, with its sales surpassing those of best-selling cars every month. Its impressive sales indicate that this hatchback would certainly climb to the top to replace Toyota Vios in the year's car sales chart.
According to the statistics, VinFast sold 22,375 Fadil units in the 11-month period, outperforming Toyota Vios with sales of 17,133 units in the process and making it hard for its rival to recapture the top spot over the coming months.
In order to take the leading position, VinFast Fadil offered a range of great incentives to customers during the raging COVID-19 pandemic. In addition, this model was favoured by consumers in localities that were less impacted by subsequent COVID-19 social distancing measures.
It is therefore expected that, through the Government's the registration fees incentive policy for domestically assembled cars, VinFast Fadil will likely continue to dominate the local automobile sales rankings in the first half of 2022, creating a firm foundation for the firm's new models.

In late March, 2021, VinFast introduced its first electric car model, the VF e34, in the Vietnamese market, representing a new step forward for the domestic auto industry. Following this, December 25 saw the firm officially deliver the first batch of VF e34 cars to pre-ordered customers. The Vietnamese electric car firm also promised to launch many other models in higher segments.
Aside from Vietnam, VinFast was also a pioneer in conquering leading auto markets globally such as the United States by introducing electric models VF e35 and VF e36 at auto shows in Los Angeles and Las Vegas.

Speaking at the launch of the two models at the Los Angeles Auto Show in November 2021, Michael Lohscheller, former CEO of VinFast Global, said the manufacturer's focus is to introduce vehicles which can directly influence climate change, while simultaneously providing a unique experience for owners.
"We are deeply motivated to inspire our customers to be bold and join the revolution to EVs to accelerate solutions which will address this crisis," said Lohscheller.
"VinFast believes that the future of mobility will be one of smart electric cars that are highly personalised and integrated with technologies that benefit life and our environment… These vehicles will do so while meeting safety standards and delivering superior and comfortable driving experiences," he added.
Whilst the electric vehicle market is in its infancy domestically, there remains challenges for VinFast to get the lion's share over the coming years. In order to develop this new green car model, experts believe that the country should prepare the best support policies.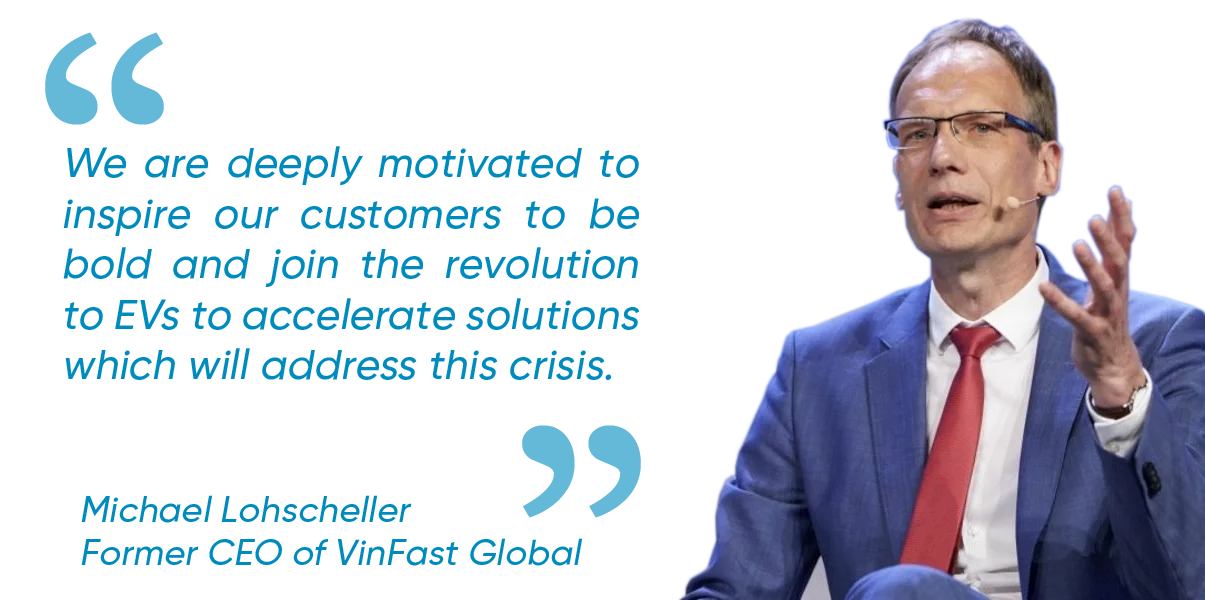 During a recent online seminar held to discuss the development of electric vehicles in Vietnam, Dao Cong Quyet, a representative of the VAMA, suggested that the Government introduce preferential tax incentives for hybrid electric vehicle (HEV) and battery electric vehicle (BEV) models in order to encourage consumers to use these models in the first place.
"VAMA has even proposed to waive the entire registration fee and parking fee for these models as well," said Quyet.
According to Phan Thi Thuy Duong, director of VinFast Battery Development Center, the firm is pioneering in creating a green, smart, and ready-to-go global mobility ecosystem. It is poised to debut VF e33 and e32 models following the launch of its VF e34, e35, and e36 models as announced. Indeed, its electric buses have been running locally since April 2021.
"Along with car development, we have also developed a system of charging stations, and service workshops including a new service of electric vehicle battery rental," said Duong.
VinFast is in the process of making steady strides in the electric vehicle industry to help materialise the Vietnamese dream of mastering technology in the automotive industry, and at the same time create a solid foundation for the firm to penetrate deeper into the global market.