Vietnam's industrial export still relies on FDI sector
Tuesday, 17:16, 16/02/2021
Vietnam posted an estimated trade surplus of US$1.3 billion in January, according to a report recently announced by the Ministry of Industry and Trade (MoIT).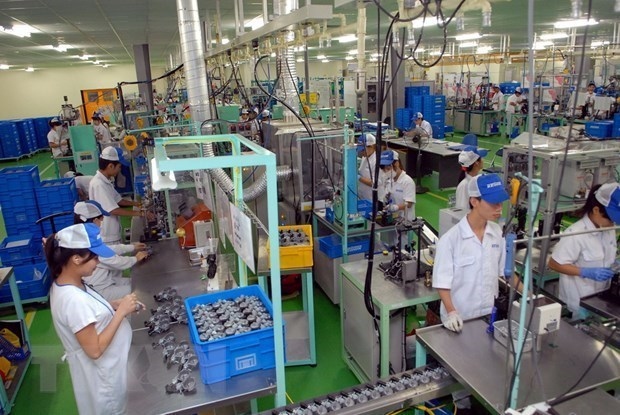 Of the figure, the domestic economic sector posted a deficit of US$1.8 billion while the foreign-invested sector (inclusive of crude oil) ran a surplus of US$3.1 billion.
The statistics showed that Vietnam's industrial production and export was still driven by the FDI sector which accounted for some 70 % of the country's total exports.

The MoIT reported that the index of industrial production in January rose 22.2 % year-on-year. With a 27.2 % growth, manufacturing and processing sector contributed 21.6 %age point to the country's common growth.

Export of processed industrial goods was estimated at US$23.96 billion during the month, up 1 % from December and 54.5 % from one year ago.

Mobile phones and accessories remained the biggest currency earner with US$5.8 billion, up 25.9 % from December.

Minister of Industry and Trade Tran Tuan Anh said the country has developed a number of key industries such as mining, oil and gas processing, electronics, telecommunications, information technology, metallurgy, iron and steel, apparel and footwear, which has laid an important foundation for long-term growth as well as the country's modernisation and industrialisation.

In the near future, the MoIT will tap opportunities from trade agreements to enter new markets and boost exports following the pandemic.

It will also improve the working efficiency of its two technical support centres for industrial development in the north and the south, which are working closely with multinational groups in Vietnam such as Toyota, Mitsubishi and Canon to seek suitable suppliers for their value chains.

At the same time, the ministry will also develop downstream industries such as energy, precision engineering and mechanical engineering industries, thus creating conditions for support industry to develop.