Vietnamese wood exports hit new record
Tuesday, 18:58, 28/12/2021
VOV.VN - The total export turnover of timer and forestry products this year reached a new record of nearly US$16 billion, representing a trade surplus of nearly US$13 billion.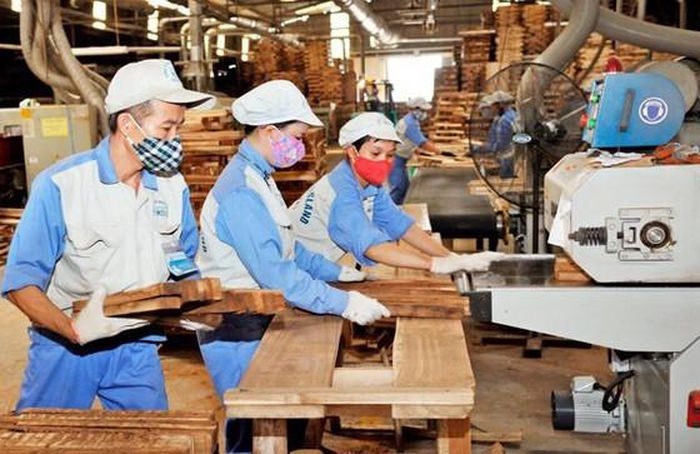 This figure was revealed by Bui Chinh Nghia, deputy general director of the Vietnam Administration of Forestry (VNFOREST) under the Ministry of Agriculture and Rural Development, during a conference held in Hanoi on December 28.
This year has seen the country's export turnover of wood and forestry products outstrip 2020's record figure of US$12.6 billion, before eventually reaching the US$15.87 billion mark.
Most notably, the figure exceeded the 20% target set for this year and surged by 20% compared to the previous year.
Furthermore, revenues from forest environmental services stood at more than VND3 trillion, exceeding 11% of this year's target and up 21% compared to the same period from last year.
The rate of forest cover hit 42.02%, marking an increase of approximately 3,300ha compared to 2020.  Indeed, this year has seen the number of forestry law violations and the amount of damaged forest areas sharply decrease.
Last year the sector's export earnings hit a record high of more than US$12.6 billion and continued to be among the top 10 key export items.
The country duly ranked first in ASEAN, second in Asia, and fifth in the world for forestry exports.