Vietnamese and RoK businesses enhance technological connectivity
Friday, 17:52, 25/11/2022
VOV.VN - The Hai Phong Department of Science and Technology and the Korea Trade and Investment Promotion Agency in Hanoi (KOTRA Hanoi) hosted a business matching on November 25 as part of efforts to connect technology supply and demand between local firms and the Republic of Korea (RoK).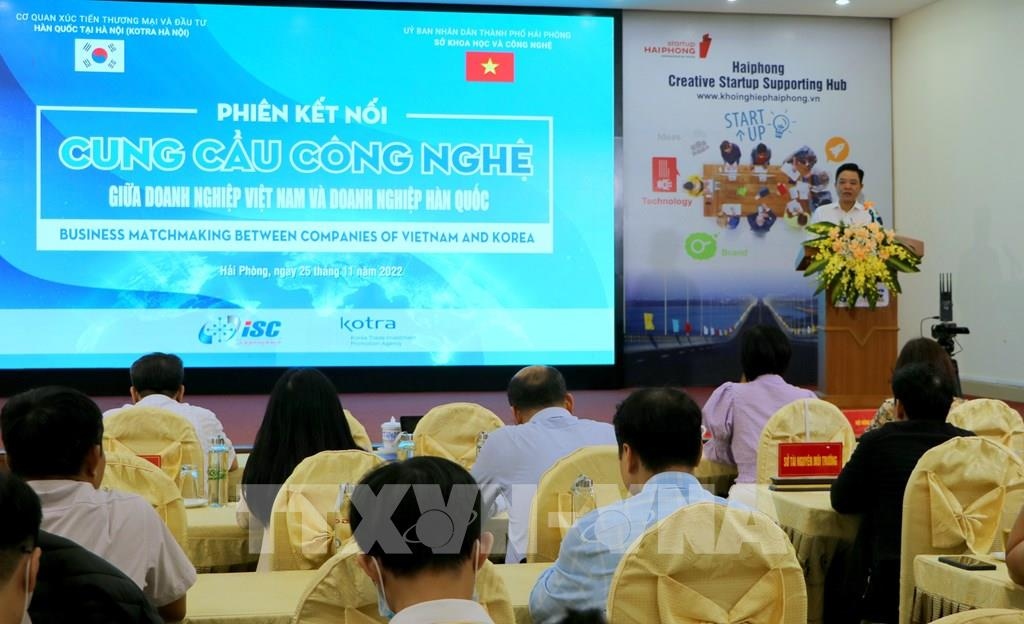 The event took place via both virtual and in-person platforms in Hai Phong and at four locations in the RoK, including Incheon, Gyeonggi-do, Bussan, and Seoul.
Upon addressing the event, Tran Quang Tuan, director of the Hai Phong Department of Science and Technology, emphasised that the northern city is exerting great efforts to develop into a leading destination for investment in the cause of industrialisation and modernisation, thereby becoming a typical Asian city.
Tuan noted that the application of science and technology has played a significant role in the development of businesses as part of efforts to help both local and foreign businesses gain greater insights each other's needs and advantages.
Therefore, the Hai Phong Department of Science and Technology hosted four networking sessions in order to connect Vietnamese enterprises and businesses from other countries, including Taiwan (China), Israel, Japan, and the RoK.
During the course of the networking sessions there are more than 200 meetings being held between Vietnamese enterprises and foreign firms while over 50 technology solutions were provided to large Vietnamese enterprises.
Most notably, the RoK's LG Group has co-operated alongside Vietnamese businesses to launch products in the supporting industry.
Le Thanh Son, director of Thuong Nam Company Limited, stressed that the business matching event between Vietnamese firms and enterprises in other countries have been practical in supporting businesses gain greater access to advanced technologies in the world at reasonable prices.