Vietnam runs up trade deficit in January
Saturday, 15:01, 29/01/2022
VOV.VN - Vietnam raked in US$29 billion from exports but spent US$29.5 billion on imports in January, resulting in a trade deficit of US$500 million, the General Statistics Office (GSO) said on January 29.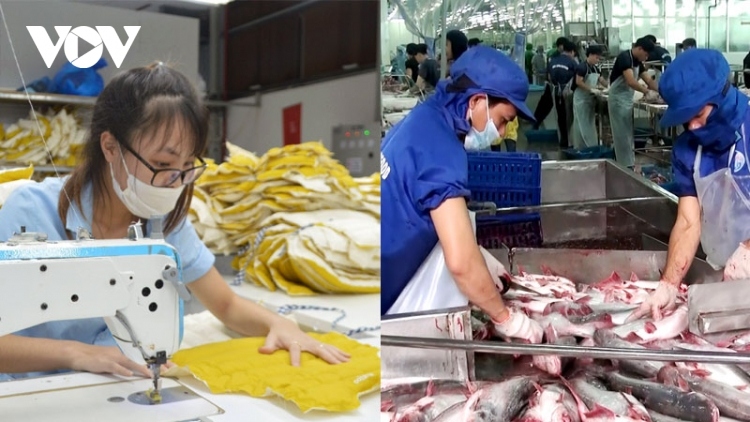 Overall the total import-export value for January was estimated at US$58.5 billion, decreasing 11.7% compared to the previous month.  
On exports, the domestic economic sector earned US$8.2 billion, down 16.2% month on month, while the foreign economic sector brought in US$20.8 billion, down 15.9% month on month.
Seven export commodities earned US$1 billion or more each, accounting for 63.3% of the total export value.
Among export commodities, industrial and processed products accounted for 88.5% of the export value, down 1.5% year on year; agricultural and forestry products made up 7.7%, up 0.7%; aquatic products represented 2.9%, up 0.8%; and fuel and mineral products accounted for 0.9%, equal to the same period in 2021.
On imports, the domestic economic sector spent US$10 billion, down 4.3%, and the foreign economic sector US$19.5 billion, down 7.9%.
The United States was Vietnam's largest commodity export market in January 2022 with an estimated turnover of US$9 billion.
Meanwhile, China was Vietnam's largest import market with an estimated turnover of US$10.2 billion.
In January 2022, Vietnam obtained US$2.1 billion in trade surplus with the European Union, but slipped into US$5 billion trade deficit with China.