Vietnam, RoK unveil investment projects worth billions of dollars
Monday, 19:41, 13/12/2021
VOV.VN - A number of Vietnamese localities have signed and handed over numerous investment licenses of projects worth billions of US dollars in capital to businesses of the Republic of Korea (RoK) at a joint business forum in Seoul.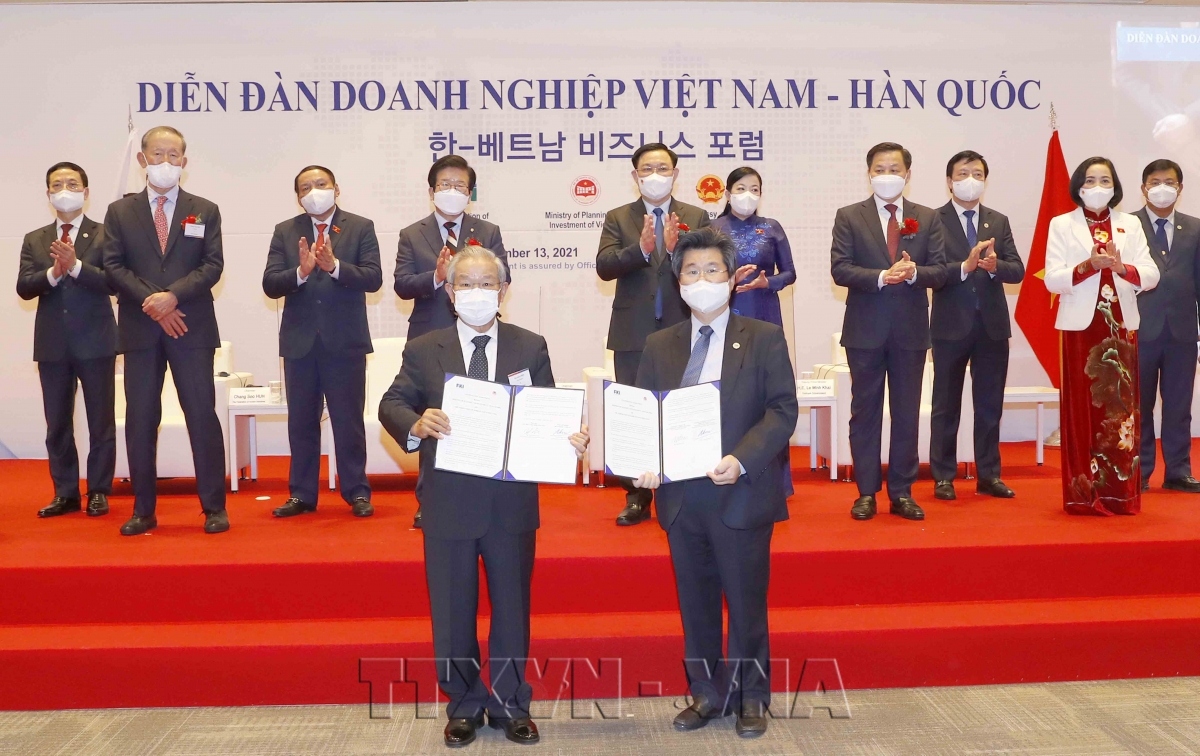 Among the projects awarded this time, Amkor Group has won a US$1.6 billion project to build a semiconductor material assembly and testing plant in Bac Ninh province. Daewoo Group has signed a cooperation agreement to support and promote new investment projects in Vietnam worth up to US$2 billion.
The hand-over ceremony was held within the framework of the Vietnam – RoK business forum taking place in Seoul on December 13.
Addressing the event, Vietnam National Assembly Chairman Vuong Dinh Hue, who is on an official visit to the RoK, noted that the Vietnam National Assembly supports upgrading the relationship between Vietnam and the RoK to a comprehensive strategic partnership, striving to raise bilateral trade to US$100 billion in 2023.
The RoK is one of Vietnam's leading partners in various fields, with economic, trade, investment and tourism cooperation forming key parts of bilateral relations, said Hue.
He added that Vietnam is a very important partner of the RoK both bilaterally and in the ASEAN region, as their trade exchanges annually account for about 50% of the total value of those between the RoK and ASEAN.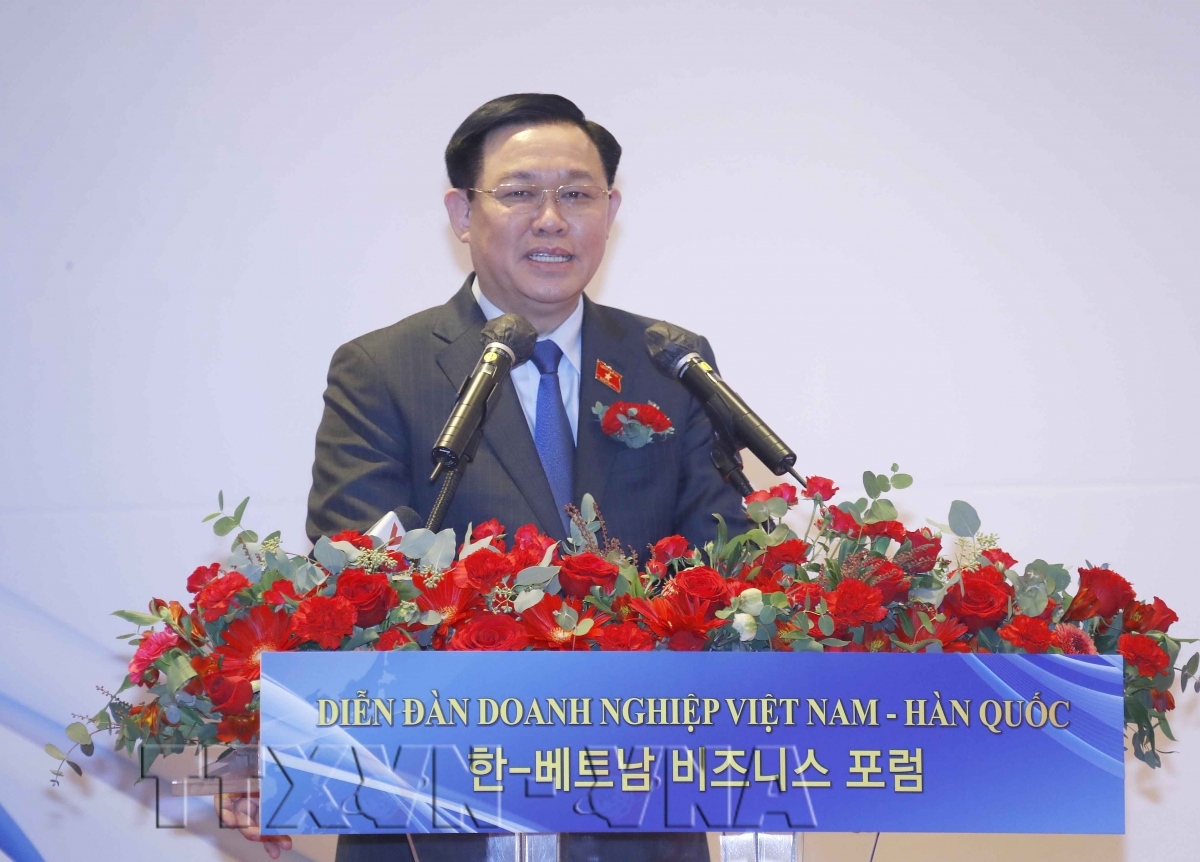 According to the Vietnamese leader, the COVID-19 pandemic has taken its toll on the two economies over the past two years. But he insisted that there is more room to expand bilateral cooperation on the back of the signing of the Vietnam – RoK free trade agreement, and the regional comprehensive economic partnership agreement (RCEP), as well as the Social Insurance Agreement to be signed during his visit this time.
He briefed delegates on Vietnam's flexible and effective COVID-19 strategy and said Vietnam will pilot reopening international air routes in early 2022. It is also negotiating with other countries about mutual recognition of vaccine passports to resume air travel and facilitate trade exchanges in the post COVID period.
At the forum, leaders of Vietnamese Ministries of investment, finance and trade answered questioned raised by participating executives of businesses that wish to invest in the fields of insurance, clean energy, electric car manufacturing in Vietnam,
They suggested that RoK businesses should explore investment opportunities in the fields of finance and banking, and become strategic shareholders of Vietnam's State-owned enterprises in the equitization process approved by the Vietnamese Government. In addition, they also suggested the RoK businesses should take advantage of the RCEP agreement between 10 ASEAN countries and five partner countries (Japan, RoK, China, Australia and New Zealand), which will officially come into effect on January 1, 2022.