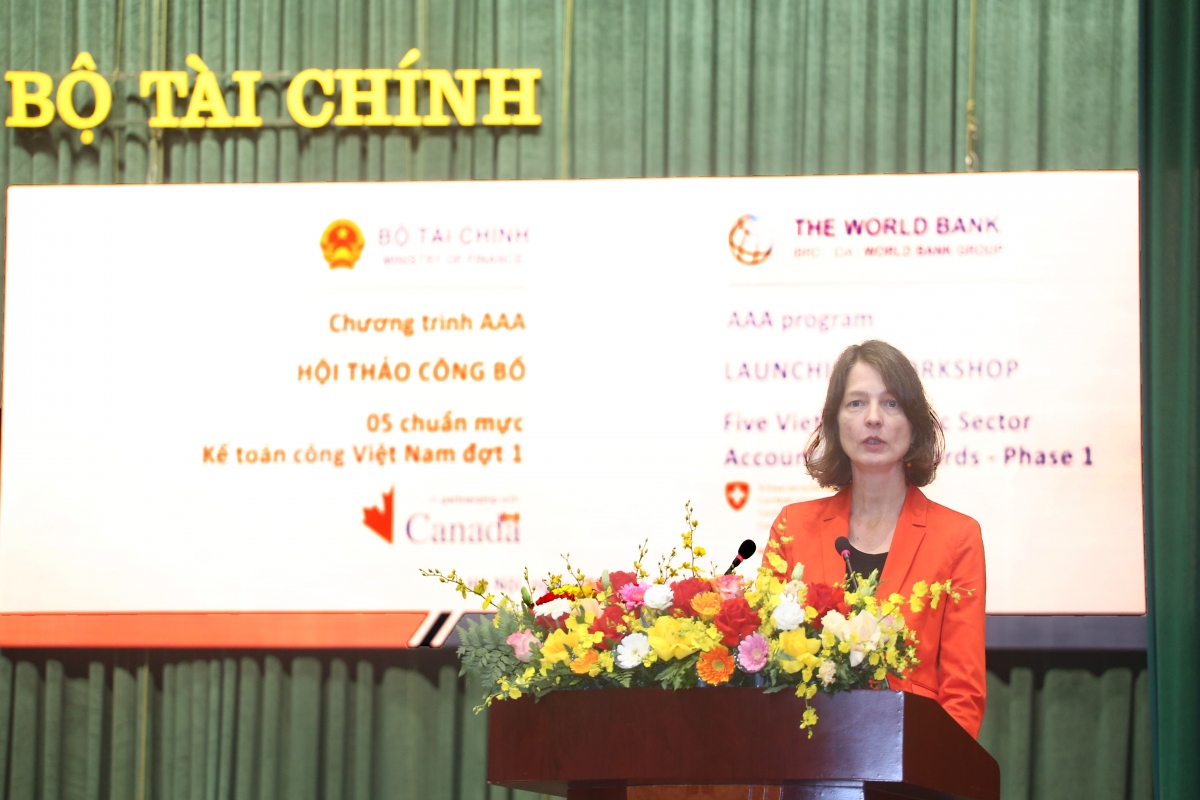 The complete set of 21 standards will be introduced between now and 2024, per a roadmap issued by the ministry. 
This marks an important milestone in Vietnam's quest to establish a sound public financial reporting framework, in tandem with the development of the consolidated whole of government financial statements.
"The publication of Vietnam public accounting standards stems from the need for unified management of the State's finances, the requirements of Vietnam's international integration and the control of the State's finances." said Vice Minister of Finance Ta Anh Tuan.
"This is a necessary task in the current conditions in Vietnam, that creates an important model and standard for State accounting and contributes to better management of the financial sector, and national governance at both the macro and micro level," he noted.
The issuance and adoption of VPSASs in Vietnam provide a reliable basis for the evaluation of the financial performance of the public sector, leading to improved decision-making and enhanced accountability. It also supports Vietnam in improving its sovereign credit rating by having better fiscal disciplines and as a result, could help lower borrowing costs. 
"This is truly a joint effort and we greatly appreciate the trust and partnership that we have developed with all relevant partners to make this happen." said Ms. Steffi Stallmeister, Operations Manager, World Bank Office in Vietnam.
"By taking a major step to improve public sector financial reporting, the government's credibility and public confidence and trust in the management of public finances will be greatly boosted," she added.
The development of the first set of VPSAS is supported by the Public Financial Management Analytical and Advisory Assistance Program, co-financed by the Swiss Secretariat for Economic Affairs and the Global Affairs Canada, and entrusted to the World Bank. The program's overall objective is to support Vietnam's reforms in public financial management at both national and subnational levels. 
The program will continue supporting the Ministry of Finance to develop and issue other VPSASs in the next phases and monitor the implementation and application of issued accounting standards. 
"The introduction of Vietnam Public Sector Accounting Standards is an important milestone in all the efforts under the Public Financial Management Program towards improving the effectiveness of public spending and strengthening public resource management for an inclusive and sustainable development," said Mr. Werner Gruber, Head of Cooperation, Swiss Cooperation Office, Embassy of Switzerland in Vietnam.
More than 40 countries have adopted IPSASs, and many countries in the region such as Indonesia, Malaysia, the Philippines, and Singapore have issued IPSAS-compliant public sector accounting standards.