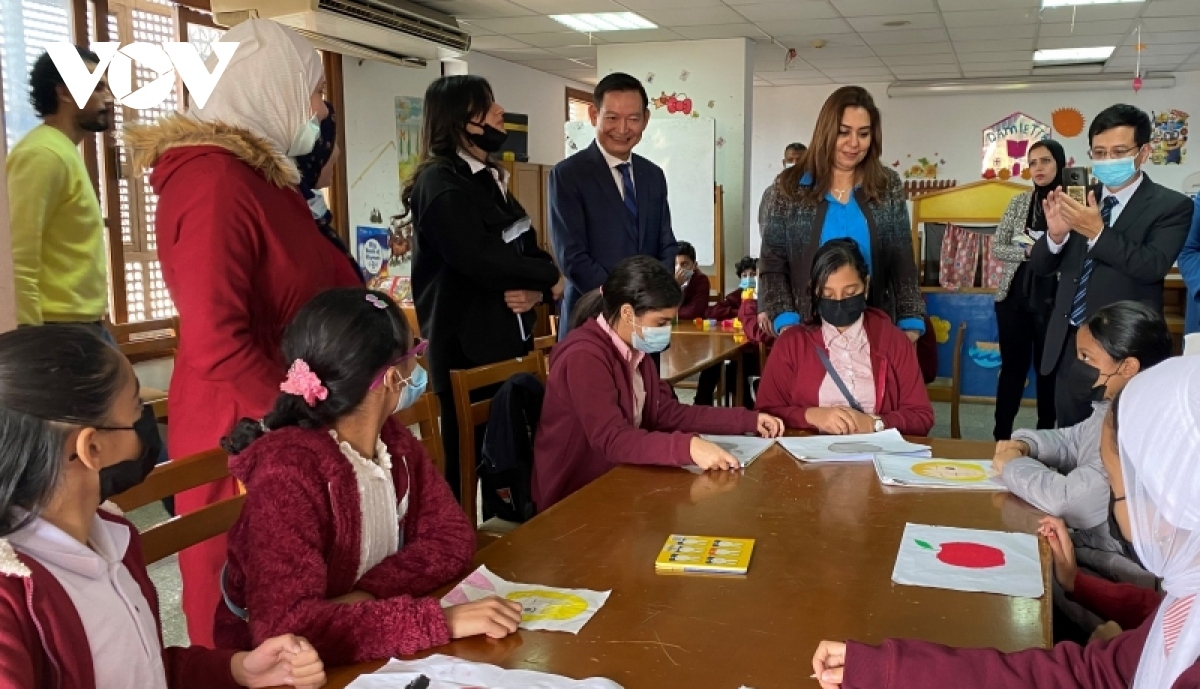 Ambassador Cong made this statement on November 23 during a meeting held alongside the Governor of Damietta province Manal Awad Mikhail in Cairo, with the event being part of his working visit to Egypt taking place from November 22 to November 23.
At the function, the Vietnamese diplomat highlighted the long-standing relationship between both sides, while simultaneously urging Damietta province to ramp up co-operation with a Vietnamese locality in fields of strength.
H suggested both sides provide information relating to investment opportunities among localities in a bid to step up co-operation in priority areas, such as electronics, industrial parks, logistics, and ports.
In response, Governor Mikhail expressed his wish that Vietnamese localities will strive to boost co-operation with Damietta province in the fields of wooden furniture production, ship building, and fishing.
As the largest wood processing industry in the Middle East and with strengths in fields such as aquaculture and tourism, Dameitta province is hopeful of co-operating with numerous Vietnamese localities and businesses in related fields in the near future, said the Egyptian Governor.
Both sides also agreed to intensify the exchange of information and business delegations, and sign future co-operation agreements when the COVID-19 pandemic has been brought under control.
Ambassador Cong also cut the ribbon inaugurating the "Vietnamese Book Corner" at the Damietta Public Library, while simultaneously presenting over 100 books on politics, diplomacy, economics, and culture for the library.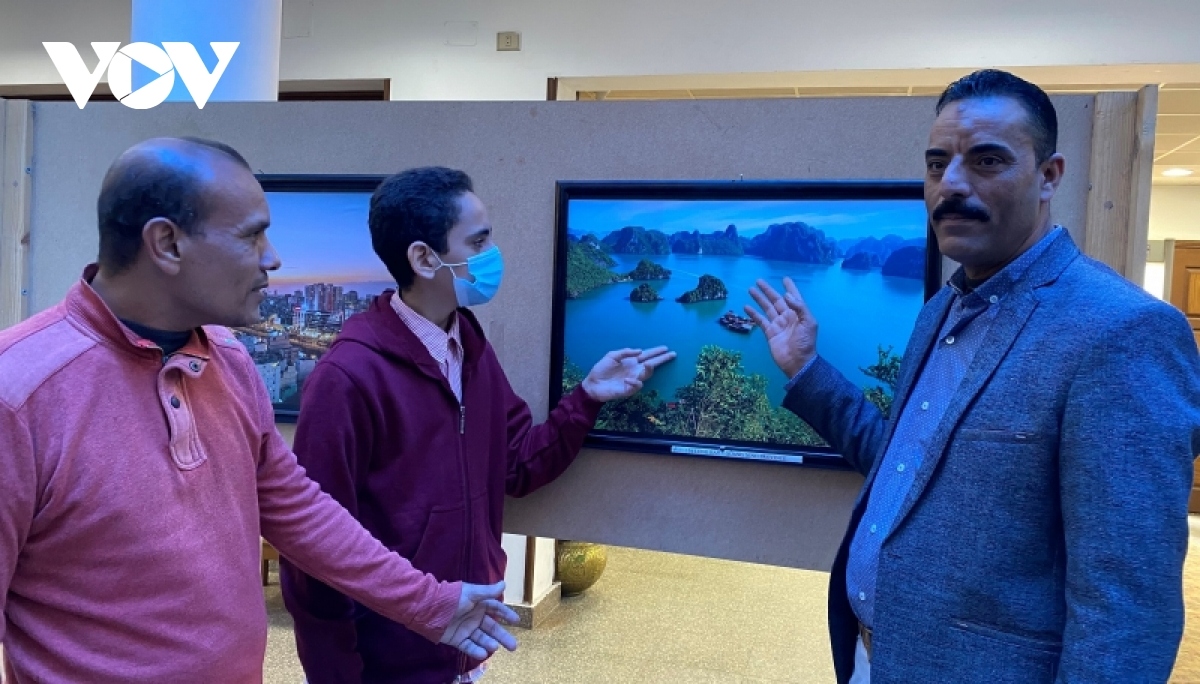 Furthermore, the Vietnamese Embassy also hosted a photo exhibition aimed at introducing Vietnamese culture and people to an Egyptian audience.
The local diplomat also took part in a business forum aimed at discussing potential and opportunities for joint co-operation, with the event witnessing the participation of representatives from roughly 100 businesses in the province.
Upon addressing the forum, Ambassador Cong emphasised that thanks to the Doi Moi (Renewal) policy, the country has achieved an array of great economic achievements over the past four decades. With an annual economic growth rate of over 6%, the nation has become an attractive destination for international investors.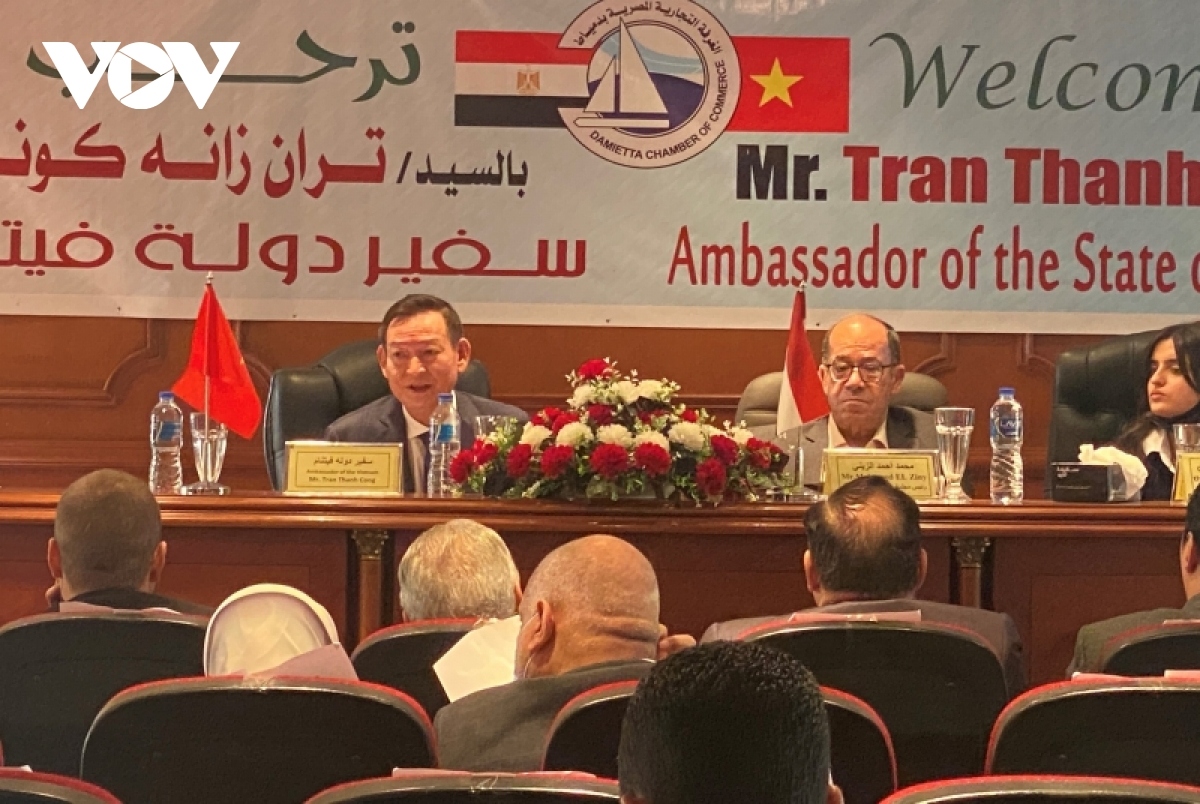 He noted that two-way trade exchange now stands at just over US$500 million per year, a figure which remain below both sides' full potential.
At the forum, Mohamed El Ziny, chairman of the Damietta Chamber of Commerce, suggested that Vietnamese and Egyptian firms sign an agreement between the Damietta Chamber of Commerce and a partner in Vietnam in a bid to strengthen connectivity.
This would also contribute to gaining greater insights into preferential policies in order to further promote trade and investment co-operation between the two countries in the future, he added.