Vietnam boasts huge potential for maritime development: IMO Secretary General
Wednesday, 07:53, 24/11/2021
VOV.VN - Vietnam is seen as a country with the world leading economic development potential, in which there is great potential for the development of the maritime industry.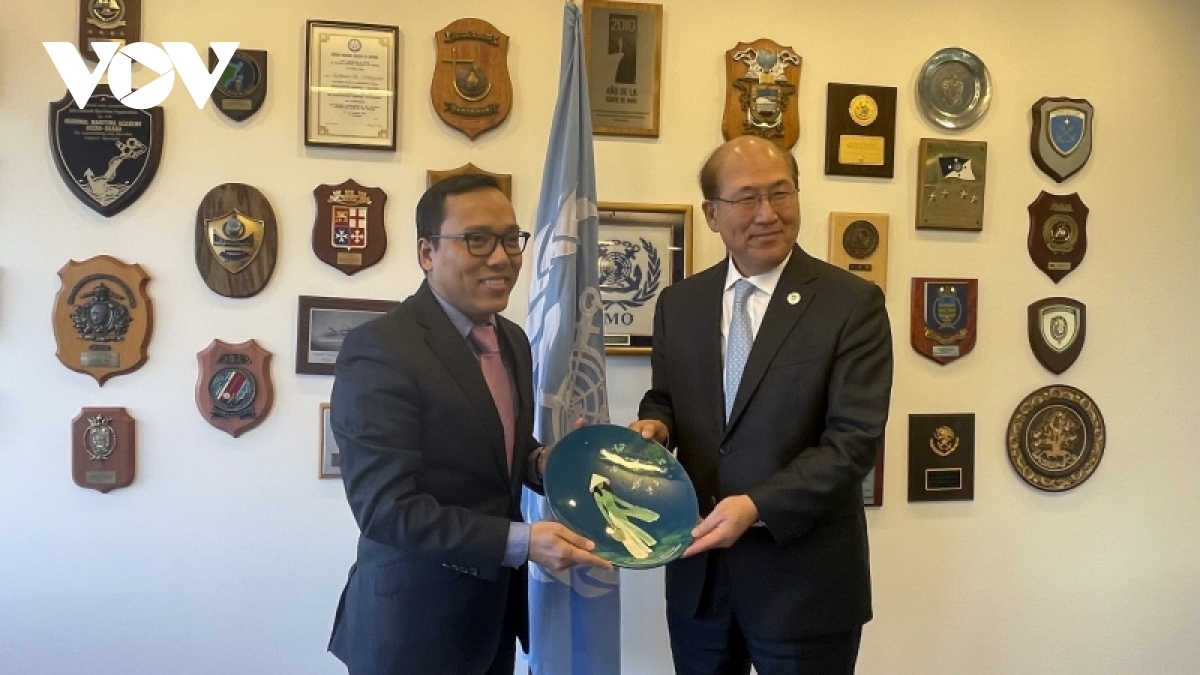 The remark was made by Secretary General of the International Maritime Organization (IMO) Kitack Lim during a recent meeting with Vietnamese Ambassador to the United Kingdom Nguyen Hoang Long at IMO headquarters in London.
Kitack Lim expressed his appreciation for the dynamic development of Vietnam's maritime industry over the past two decades, saying that with a large population and a qualified workforce, Vietnam has advantages in the field of shipbuilding and ship equipment supply.
With its geographical position in the Indo-Pacific region, Vietnam also has favorable conditions to cooperate with countries with advantages in maritime such as Japan, India, the Republic of Korea, and China, he told the Vietnamese diplomat.
For his part, Ambassador Nguyen Hoang Long said that the marine-based economy plays an important role in the economic development of Vietnam, a country with a long coastline and deep-sea ports in all three northern, central, and southern regions that connect with the East-West economic corridor.
The Ambassador asked Secretary-General Kitack Lim to assist Vietnam in improving its maritime capacity, thus turning maritime development potential into national advantages to make practical contributions to the nation's economic development.
Kitack Lim said that the shipping industry is particularly interested in dealing with climate change-related issues, noting that the IMO will have to raise its carbon emission reduction target to catch up with international trend.
According to him, now is the time for coastal countries to comprehensively promote maritime and maritime-related activities, and affirm his organization's readiness to support Vietnam and the Vietnamese Embassy in the UK in promoting maritime capacity building as well as the country's role in IMO.
Headquartered in London, IMO is the United Nations' specialized agency responsible for safety and security of shipping and the prevention of marine pollution by ships. With 174 member states, IMO is the global standard-setting authority for the safety, security and environmental performance of international shipping.
Vietnam became the 126th member of IMO in June 1984. The nation has so far become involved in 24 important IMO conventions and protocols regarding international maritime organization, facilitation in international maritime traffic, civil liability for oil pollution loss, and life safety at sea, with many maritime and search and rescue activities earning plaudits from IMO.