Vietnam-Australia trade turnover hits record figure of US$12.4 billion
Friday, 16:38, 28/01/2022
VOV.VN - The nation's trade turnover with Australia hit a record high of US$12.4 billion for the first time in 2021, marking a rise of nearly 50% compared to 2020.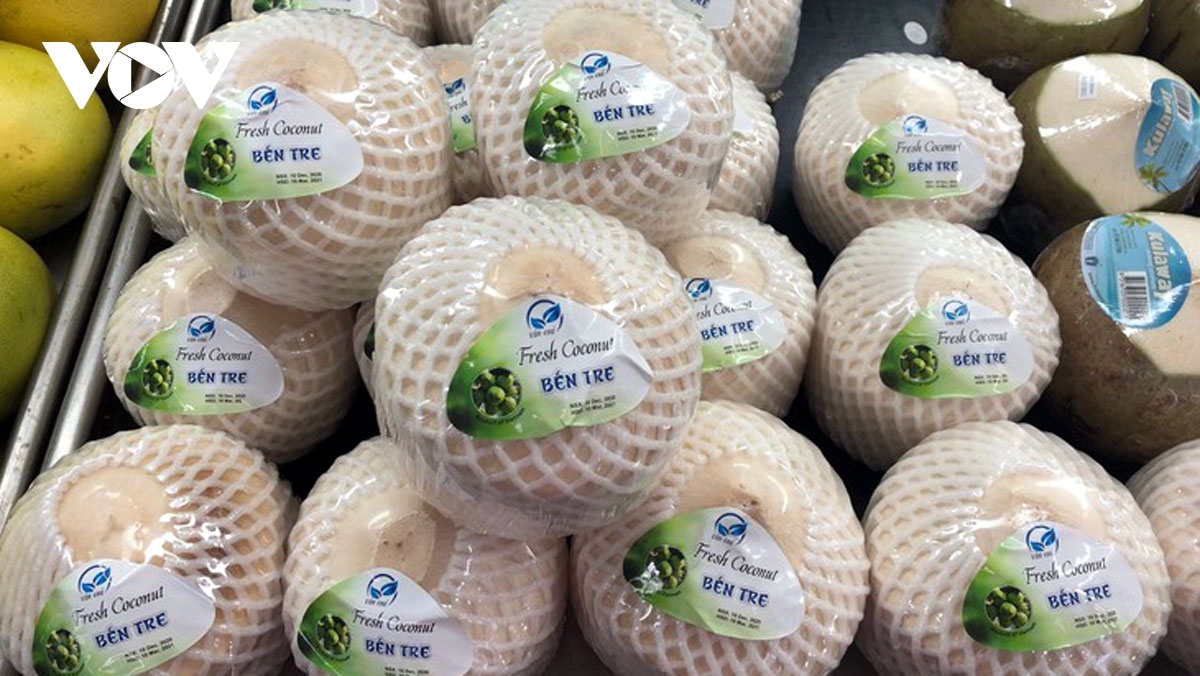 Most notably, the country's export turnover to Australia reached US$4.45 billion, an increase of 23%, while its imports stood at around US$7.95 billion, an annual rise of 70%.
With this level trade volume, the nation duly became Australia's 12th largest trading partner, whilst Australia was the country's 10th biggest.

According to analysis done by the Vietnam Trade Office in Australia, despite the negative impact of the COVID-19 pandemic, the majority of exports to the Australian market enjoyed impressive growth.

Export turnover of raw materials and fuels experienced from double- to triple-digit growth in comparison to the previous year. Exports such as textiles, garments, leather and footwear, machinery, and spare parts continued to increase remarkably, especially the textile and garment sector which enjoyed a growth rate of 42.23%.
The turnover of key Vietnamese exports such as agricultural and fishery products also outperformed the previous year. Specifically, pepper surged by 41.98%, followed by rice, vegetable and fruits and seafood with 34.36%, 28.15%, and 16%, respectively.

Furthermore, there is bright prospects ahead for trade between both countries this year as the two nations are now members of the Comprehensive and Progressive Agreement for Trans-Pacific Partnership (CPTPP) and the Regional Comprehensive Economic Partnership (RCEP), an inclusive and open new-generation trade agreement. In addition, the both sides have completed the Enhanced Economic Engagement Strategy which outlines a roadmap to increase trade and investment opportunities between the two nations.
According to Australian Ambassador to Vietnam Robyn Mudie, the two economies are highly complementary. This can be seen as Australia is a reliable supplier of the services and raw materials that Vietnamese exporters require, and Australian consumers enjoy high-quality Vietnamese products in their homes and at workplaces. There is therefore huge potential to take this relationship even further as the two countries emerge from COVID-19.

The strategy will serve to help guide both sides towards an inclusive and sustainable growth path, she added.
Australia is remaining committed to providing practical support to the country's transformation, including promoting its existing development co-operation programmes, identifying new technology-based solutions, and helping the nation to mobilise necessary financial resources to achieve its ambitious goals.