Vietnam attends White Label World Expo London 2022
Friday, 11:19, 04/03/2022
VOV.VN - As many as 14 Vietnamese firms introduced their agricultural products, handicrafts, interior items, and travel services at the White Label World Expo London 2022, the world's largest event for professional online sellers which took place in the UK on March 2 - 3.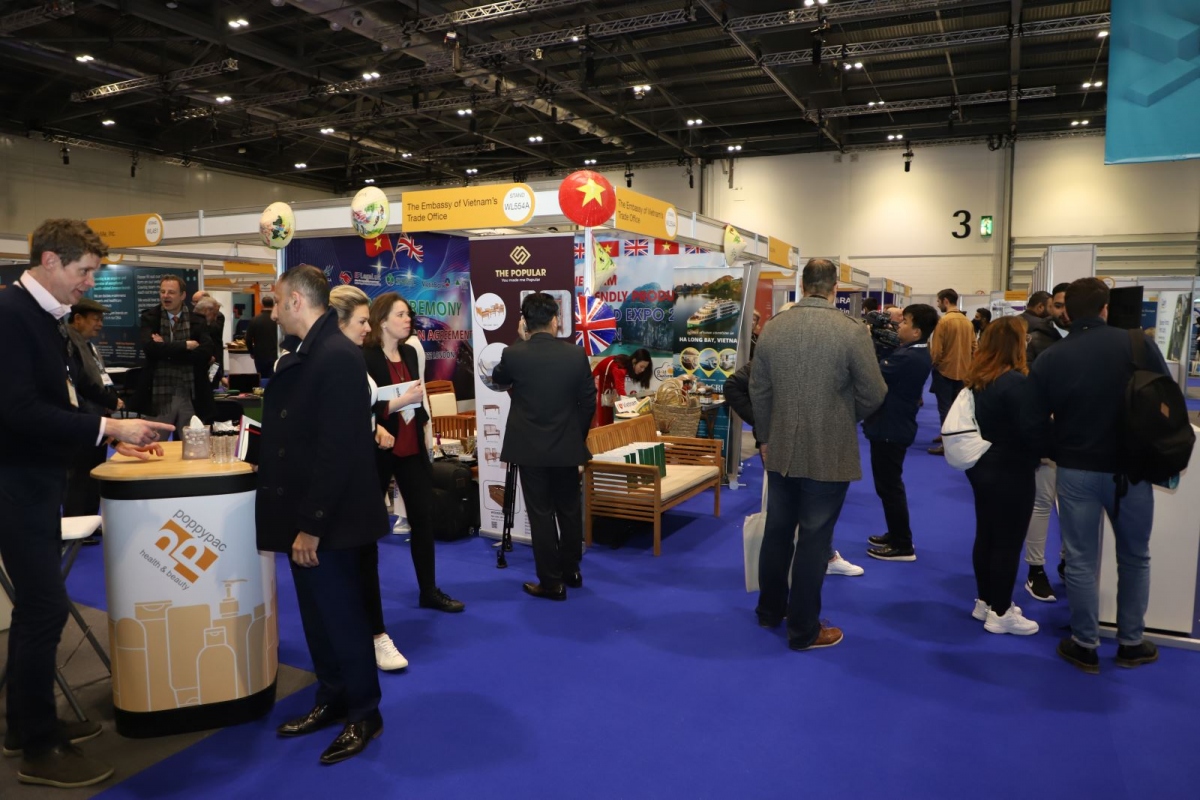 The expo, that attracted approximately 500 exhibitors and 7,000 visitors worldwide, presented a chance for Vietnamese businesses to popularize products and seek partners in the UK and Europe.
During the event, Vietnamese and British businesses signed three economic co-operation documents worth £300 million that cover export credit financing for Vietnamese businesses, legal support for Vietnamese firms to enter the UK and European markets, as well as supplies package travel products on Capella Cruise in the UK.
Nguyen Canh Cuong, Vietnamese trade counsellor in the UK, said Vietnamese booths boasted a diverse array of products, such as coffee, cashew nuts, dried fruits, and handicrafts, all of which captured due attention from visitors.
Vietnam is currently emerging as a manufacturer which is capable of meeting European standards, therefore the expo is a good chance for local firms to access global customers and seek greater export opportunities, he noted.
According to Mike Stride, director of Fortem International and the organiser of White Label Expo, besides London the event has taken place in several other locations, such as Frankfurt, Las Vegas, and New York, offering a significant chance for enterprises to access global customers.
Vietnam features many highly competitive products which can be introduced to international consumers, he told Vietnam News Agency, adding Fortem International would continue to work alongside Vietnamese partners in order to promote local products to the wider world.
Meanwhile, Marc Meyer-Webb, director of Evergreen Trade Capital, stressed that the UK is diversifying its post pandemic supply chain and Vietnam should take advantage this process to penetrate deep into the UK market with its key products such as electronics and industrial machines.