Vietnam among leading smartphone users globally
Wednesday, 13:08, 02/06/2021
VOV.VN - The nation has been listed among the leading 10 countries in terms of smartphone users by Statista, a search tool used for the purpose of market research.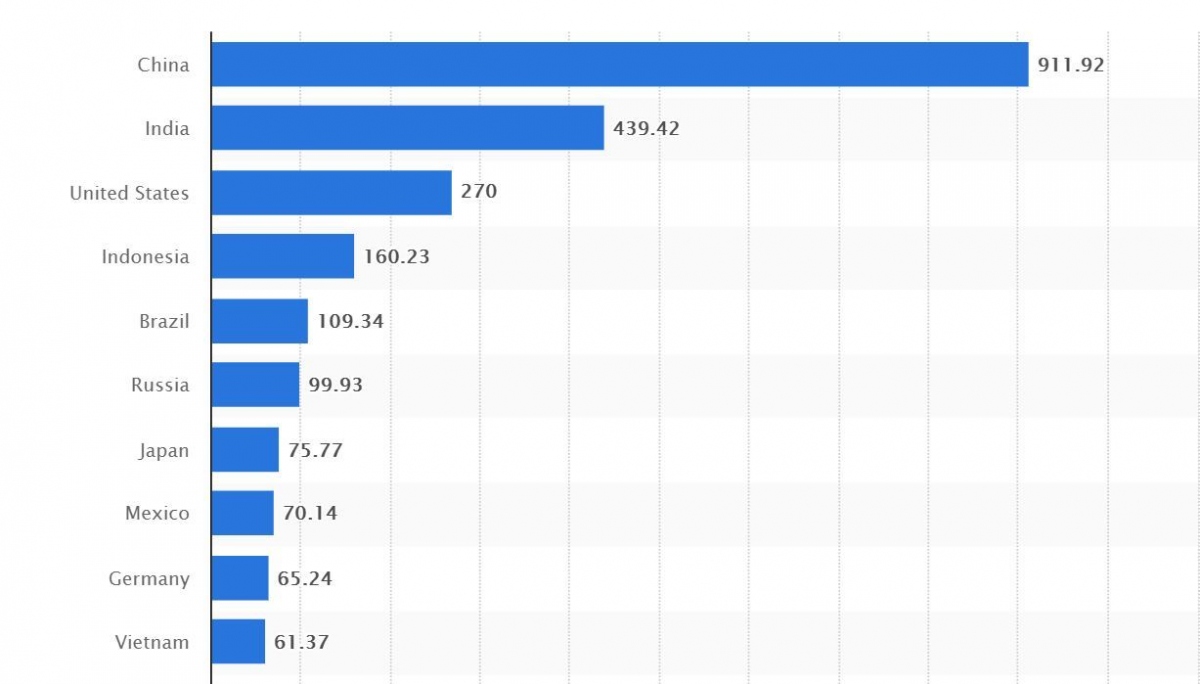 This comes after the country was ranked 10th in the list in May with a total of 61.3 million smartphone users.
Statista note that China has more smartphone users than any other country in the world at almost 912 million, whilst India had the second most users with 439 million, less than half that of China.
Among neighbouring Southeast Asian countries, Indonesia came fourth with 160 million smartphone users, followed by the Philippines and Thailand with 41.3 million and 37.8 million, respectively.
This comes after the country came in ninth in 2020 with a smartphone penetration rate of 63.1%, higher than Indonesia at 58.6%, and the Philippines at 37.7%.
Furthermore, Vietnam is also considered to be a potential and fast-growing digital economy in Southeast Asia, with the local digital economy likely to reach US$52 billion in value by 2025.