Vietnam among leading exporters to Walmart
Monday, 19:27, 16/05/2022
VOV.VN - Vietnam ranks among the leading five countries which exports the most goods to the US retail giant Walmart, with major products including garments and textiles, household appliances, electronics, and ready-to-eat foods, said Paul Dyck, vice president of Global Government Affairs at Walmart.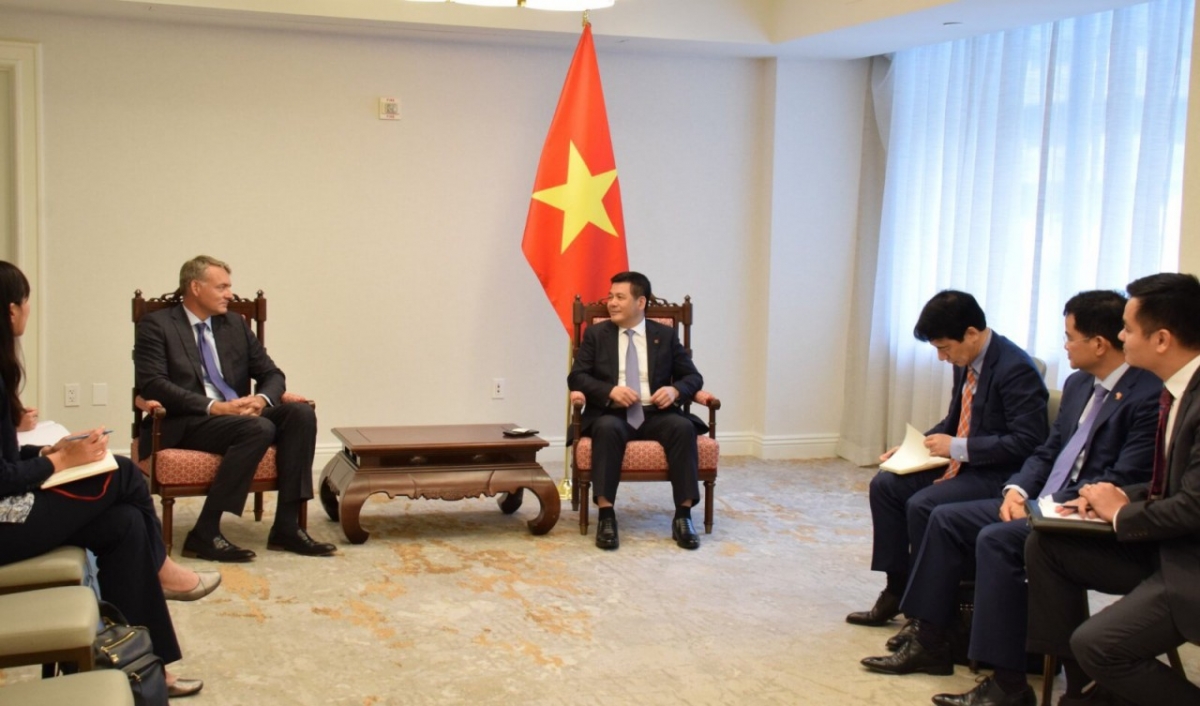 The Walmart representative made the statement during a reception held with Vietnamese Minister of Industry and Trade Nguyen Hong Dien, who is accompanying Prime Minister Pham Minh Chinh in attendance at the ASEAN-US Special Summit.
He revealed that the group has focused its investment activities to create a retail distribution system that covers 24 countries worldwide, while simultaneously conducting trade exchange activities alongside more than 100 other countries.
The emergence of the COVID-19 pandemic, the complications of global geopolitics, and trade conflicts have all contributed to causing supply chain disruptions, which in turn has forced Walmart to diversify its supply chain, he noted.
As a result, the group wishes to receive support from the Ministry of Industry and Trade to ensure stable supply sources in the future, the Walmart representative added. 
In response, Minister Dien highlighted Walmart's strategy aimed at ensuring supply sources and thanked the group for choosing the country as a long-term partner.
The Vietnamese trade official went on to suggest that Walmart strengthen co-ordination with the Ministry of Industry and Trade to improve the overall business capacity and help them gain greater insights into the market demand. This can be done to provide more sources of raw materials for production and export activities, as well as expanding its list of goods moving forward.
Simultaneously, Minister Dien asked the retail group to develop a database system to provide firms with multi-dimensional information and enhance connectivity with US businesses in the fields of supporting industries, materials, and processing in order to develop a stable supply source of raw materials.
Furthermore, he also requested the group to capitalize on various Free Trade Agreements (FTAs) that the country has signed to bring Vietnamese goods into the group's retail system worldwide.
Dyck noted that moving forward, the retail giant will direct the representative office in Vietnam to ramp up co-operation with the Ministry of Industry and Trade as a way of increasing the import volume of goods of Vietnamese origin in its retail chain.