Vietnam Airlines operates first regular direct flight to US
Monday, 15:23, 29/11/2021
VOV.VN - A Vietnam Airlines Boeing 787-9 Dreamliner coded VN98 landed at San Francisco Airport on November 28 (local time), marking its first regular direct flight to the United States.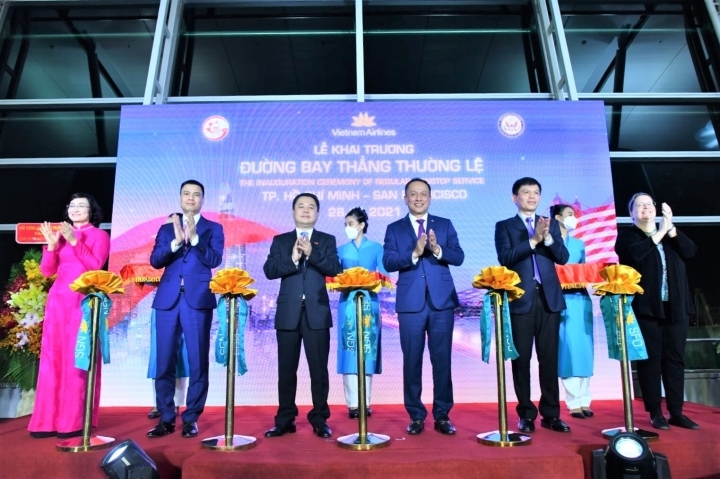 The national flag carrier earlier this month announced that it had received its permit from the US competent authority for conducting regular non-stop flights to the US.
"More than a year ago, Vietnam Airlines became the first Vietnamese airline operating a non-stop flight to the US to bring home Vietnamese nationals. Today, it did the same, but the flight was of great significance as it marked the start of regular direct flights between Vietnam and the US," said Le Hong Ha, managing director of Vietnam Airlines.
In the first phase, Ha said Vietnam Airlines will operate a route connecting Ho Chi Minh City and San Francisco with a frequency of two flights per week.
It will increase the number of its weekly direct flights to the US to seven as soon as the COVID-19 pandemic is under control and international routes are completely reopened,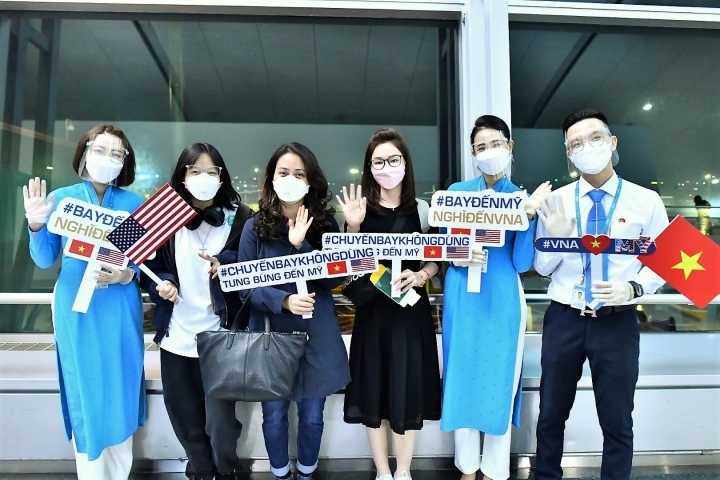 The CEO revealed the airline is examining flight routes from Hanoi and Ho Chi Minh City to other destinations in the US such as Los Angeles or Houston in the near future.
The US is home to the largest Vietnamese community in the world. Approximately 1.4 million passengers traveled back and forth between the two countries in 2019, with the aviation market enjoying annual growth of 8% between 2017 and 2019.
Two-way trade between the two countries reached a record high of US$90.8 billion in 2020 despite the negative impact of the COVID-19 pandemic. Vietnam is currently the US's 10th largest trade partner, while the latter is the former's largest trade partner.