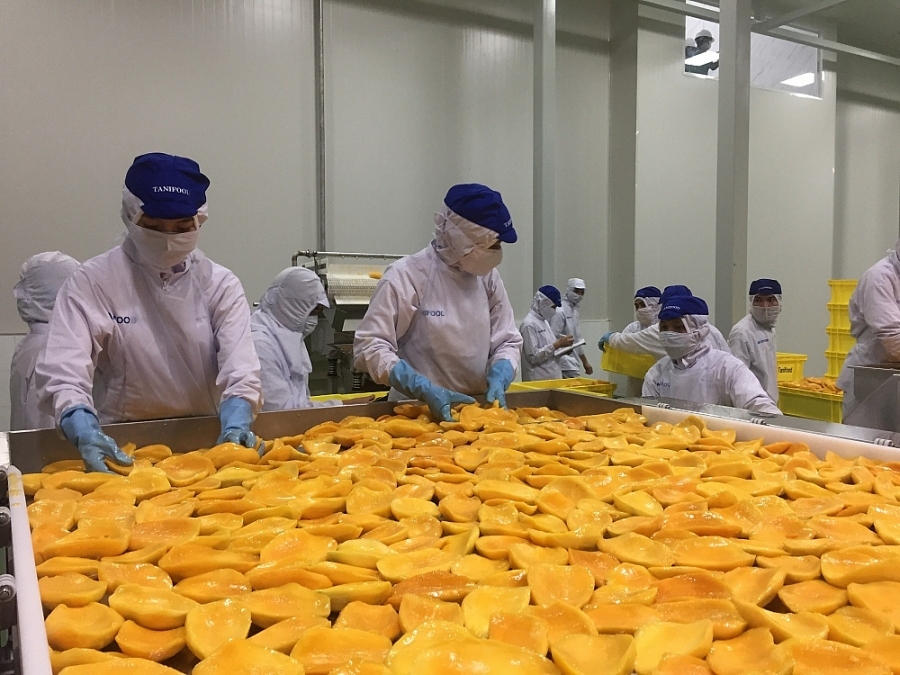 Vietnam remained the 11th largest supplier of the products to the US throughout the reviewed period with a turnover reaching US$171.9 million, representing an annual rise of 49.9%
The import proportion from the country accounted for 2.3% of its total import value, marking an increase of 0.5 percentage points against the same period from last year.
The period witnessed the US largely import fruits, nuts, and other edible parts of plants coded HS 2008, along with fruits, vegetables, and juices coded HS 2009 from markets such as Mexico, Thailand, China, and Canada.
These are make up the two major categories of products that Vietnam provides to the US, of which the import value of products coded HS 2008 and HS 2009 inched up by 2.6% and 111.4% to reach US$10.9 million and US$7.6 million, respectively.
Despite this growth, the import proportion of these two groups from Vietnam only accounted for 4% of the US' total import value, which therefore creates opportunities for local businesses to boost exports to this huge lucrative market in the near future.
Vietnamese businesses have been advised to invest in modern processing lines as a way of producing all types of processed fruit and vegetables in line with the requirements of the US market in order to increase their market share there.
Statistics compiled by the US International Trade Commission indicate that the US' imports of processed fruit and vegetables during the opening nine months of the year edged up 17% year on year to reach US$7.4 billion.