US electronics producer Spartronics builds plant in Binh Duong
Monday, 10:15, 26/04/2021
The United States' Spartronics LLC, an electronics manufacturer with a focus on the aerospace and medical industries, has broken ground on a factory in Binh Duong Province which will be put into operation in March 2022.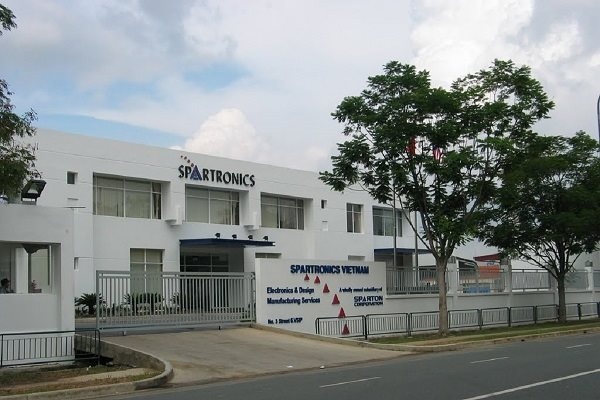 Covering an area of 27,000 square meters of land at the Nam Tan Uyen industrial park in the province, the facility will replace the firm's existing plant. The new one will be four times larger than the current factory.
The new factory will be equipped with a rooftop solar power system with an aim to protect the environment.
The total investment of the factory project remained unknown, but some experts estimated the cost at tens of millions of US dollars.
"Vietnam plays a key role in the group's growth strategies. The new factory will offer high quality products and services to customers and operate in Vietnam for a long time," said Paul Fraipont, chairman and general director of Spartronics.
The firm's entire value chain in Vietnam includes supplying technical services, manufacturing, managing supply chains and providing after-sale services.
Spartronics Vietnam, a subsidiary of US-based Sparton Corporation, built a plant in Vietnam in 2005 in Binh Duong Province.