Trade surplus reaches US$360 million in September
Wednesday, 17:56, 13/10/2021
VOV.VN - Vietnam recorded a trade surplus of US$360 million in September, according to the latest statistics compiled by the General Department of Customs.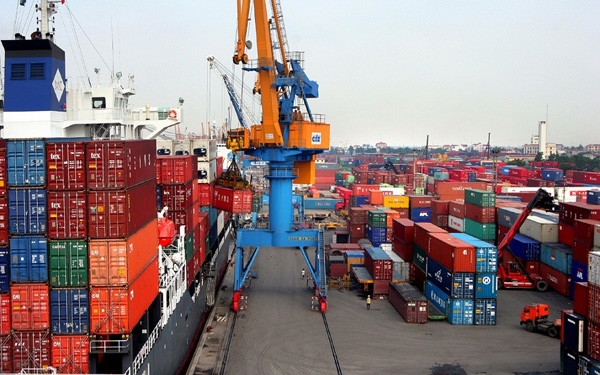 Last month saw the country earn more than US$27 billion from exports, marking a drop of 0.7% on-month. Meanwhile, import value reached US$26.67 billion, down by 2.5% compared to the same period from the previous month.
Over the course of the opening nine months of the year, total Vietnamese export-import turnover reached US$484 billion, with a deficit standing at over US$2.5 billion.
The export figure from the review period showed an annual increase of 18.8% to reach an estimated US$240.6 billion. Meanwhile, import value picked up by 30.8% on-year to reach US$243.2 billion.
Furthermore, commodity exports have shown signs of slowing down since August. However, in September the growth of total export turnover in this period stood at much lower. During the reviewed period, exports still witnessed a sharp increase, being a major contributor to GDP growth in the three quarters of the year.
Vietnamese exports enjoy favourable conditions thanks to opportunities from free trade agreements coupled with growing market demand during the end of the year, especially for key products.