Time for Vietnam to resume international commercial flights
Monday, 13:34, 01/11/2021
VOV.VN - Vietnam is considering reopening its skies to air travel and trade exchanges with other countries as it is shifting its COVID-19 strategy to living safely with and effectively controlling the virus.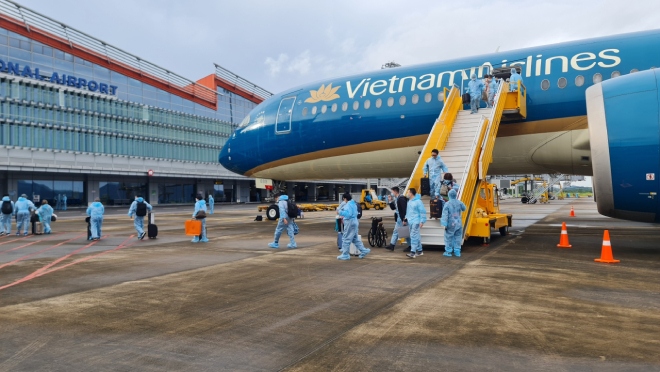 The country has closed its skies to air travel in order to prevent the spread of the SARS-CoV-2 virus since April 2020. Now it is the right time for it to resume international flights in a bid to boost trade exchanges and air travel as the virus is being gradually brought under control. In addition, the country is shifting from its 'Zero COVID' strategy to 'adapting flexibly to and living safely as well as effectively controlling COVID-19'.
Several days ago, Deputy Prime Minister Pham Binh Minh agreed in principle to the resumption of regular inbound and outbound flights between Vietnam and other countries with a high safety level. The Ministry of Transport is therefore scheduled to submit a detailed plan regarding the matter to the Prime Minister before November 5.
Last week saw the Civil Aviation Authority of Vietnam (CAAV) propose that the Ministry of Transport consider the gradual reopening of regular international commercial flights in four stages, with first flights starting ahead in the fourth quarter of this year.
Indeed, a number of countries such as Russia and Singapore have expressed a strong desire to resume commercial flights to Vietnam in order to promote tourism and investment cooperation. Most recently Asiana Airlines of the Republic of Korea signed a tripartite agreement with the administration of Phu Quoc City and Phu Quoc Air Terminal to conduct flights to Vietnam and vice versa.
One of the main obstacles to the reopening of the skies to air travel is the recognition of vaccine passports between Vietnam and other countries. However, this problem has largely been resolved due to the vaccination coverage in many places, even in Vietnam, increasing. Recently, the Vietnamese Government announced that it has agreed to temporarily recognise vaccine passports from 72 countries and territories globally.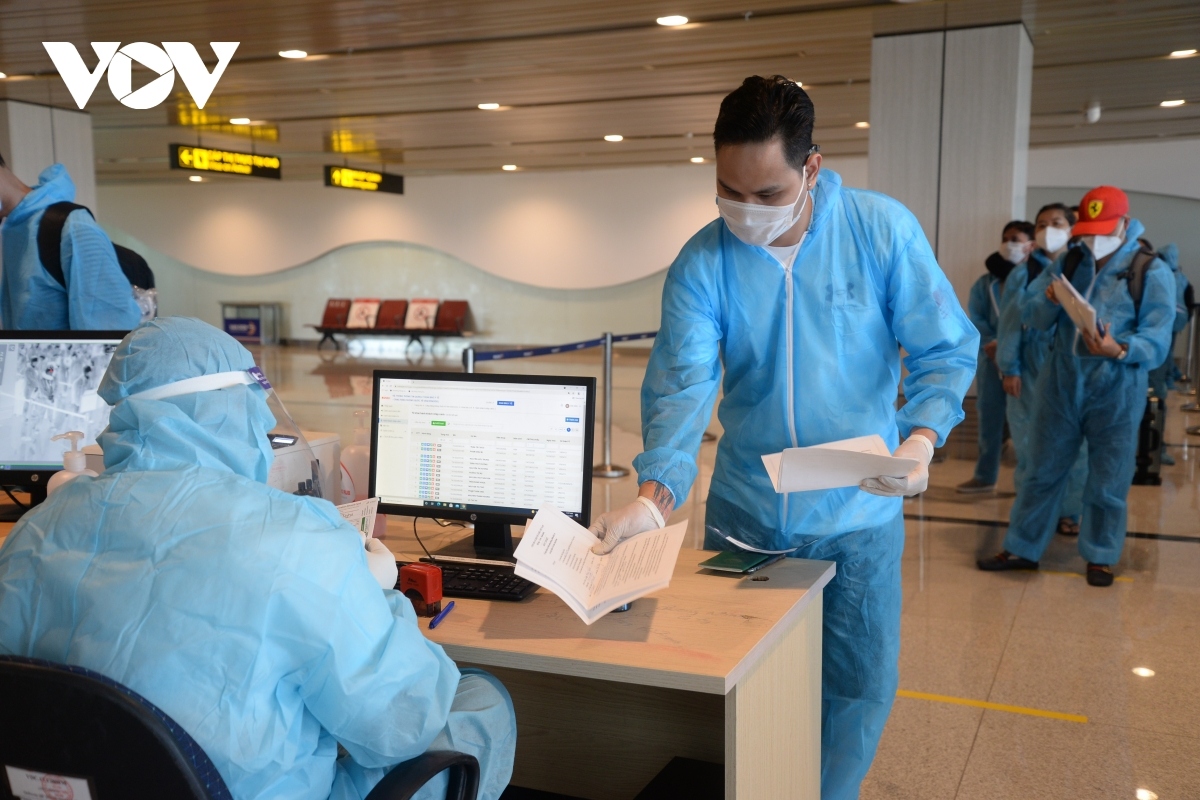 Furthermore, September saw Vietnam receive four flights bringing vaccinated passengers from France, the United States, and Japan on a trial basis. All of these flights were conducted in a safe manner, with passengers undergoing a home quarantine for just seven days as opposed to a period of 14 days.
Dang Anh Tuan, head of Communication Department of Vietnam Airlines, says the national flag carrier still operates regular outbound flights to countries such as Australia, Japan, and the Republic of Korea, but has yet to launch inbound flights. In his opinion, Vietnam is at risk of losing out to regional rivals unless it resumes international commercial flights soon.
"Several regional countries such as Singapore and Thailand has reopened their borders, and if we are still slow in this process, we will lose all competitive advantages, not only in the field of tourism but also post-pandemic investment opportunities," emphasises Tuan.
According to Tuan, Vietnam should prioritise destinations such as Japan, Australia, the Republic of Korea, and Taiwan (China) that have been able to control the epidemic in a competent way. In addition, these countries represent major Vietnamese tourism and investment markets.
A representative of a local airline stated that if the plan is granted approval by the Government, a regular flight schedule should be announced early in order to give all foreigners time to prepare their plans.
"The reopening of regular international flights will convince investors and tourists that Vietnam is ready to open its skies, integrate and live safely with COVID-19," stresses the representative.