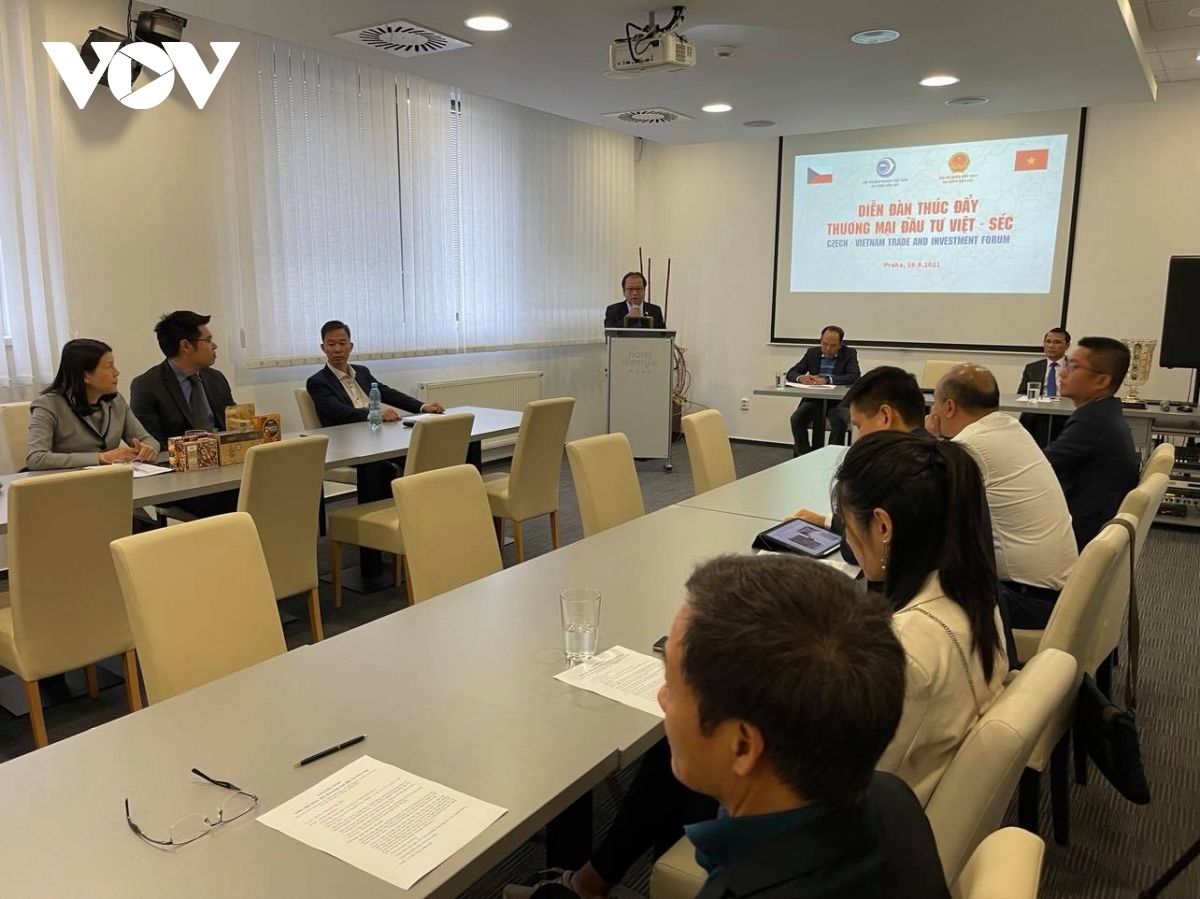 In his opening speech, Ambassador Thai Xuan Dung noted that     despite the negative impact of the COVID-19 pandemic, Vietnam has maintained fairly good trade growth with the European Union and the Czech Republic in particular thanks to the enforcement of the EU - Vietnam Free Trade Agreement (EVFTA).
Two-way trade between Vietnam and the Czech Republic reached US$1.5 billion in 2020, an increase of more than 22% compared to 2019. Bilateral trade value rose 28% year on year in the first six months of 2021 alone, hitting US$936 million.
The value is expected to rise considerably as soon as the EU - Vietnam Investment Protection Agreement (EVIPA) is ratified by all EU member states and comes into force soon afterwards, the ambassador said.
Nguyen Manh Tung, a young Vietnamese entrepreneur, said that the enforcement of the EVFTA creates plenty of opportunity for businesses in the Czech Republic to explore and expand the market.
"Through the forum, young businesses like me can connect with their homeland businesses and find possibilities to develop and help Vietnamese brands to reach out to the Czech and European markets," said Tung. "We hope to contact Vietnamese businesses at home through the Vietnamese Embassy in the Czech Republic to exchange views and share experience in goods production and transportation as well as logistics services."
At the forum, participating Vietnamese businesses proposed initiatives to promote trade and investment ties between Vietnam and the Czech Republic, especially during the post-pandemic economic recovery in each country.