Polish frozen chicken recalled in Vietnam for salmonella fears
Friday, 15:00, 03/12/2021
VOV.VN - The European Food Safety Authority has issued a recall notice for Polish chicken imported into Vietnam for salmonella fears, according to the Vietnam Sanitary and Phytosanitary Notification Authority and Enquiry Point (SPS Vietnam).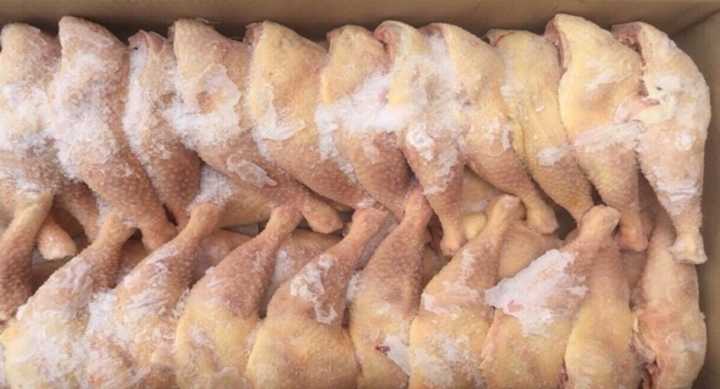 Two of the five samples tested on a batch of frozen chicken products produced by Przedsiebiorstwo Drobiarskie Drobex Sp.o.o in Poland had contained salmonella bacteria, said SPS Vietnam citing notifications from the European Commission's Rapid Alert System for Food and Feed.
The batch of the products included chicken and drumsticks, necks and wings weighing a total of 930kg. Besides Vietnam, the products were also exported to France.
The European Commission's Food Safety Alert System has also issued a recall notice for food supplements produced by Vital Products GmbH (Germany) imported into Vietnam.
The food supplements, including nutritional and fortified foods imported by Vimidu Vina Co., LTD were found to contain a high content of 2-Chloroethanol in their products.
SPS Vietnam requested relevant agencies to review and check the products and at the same time warned consumers not to buy them.