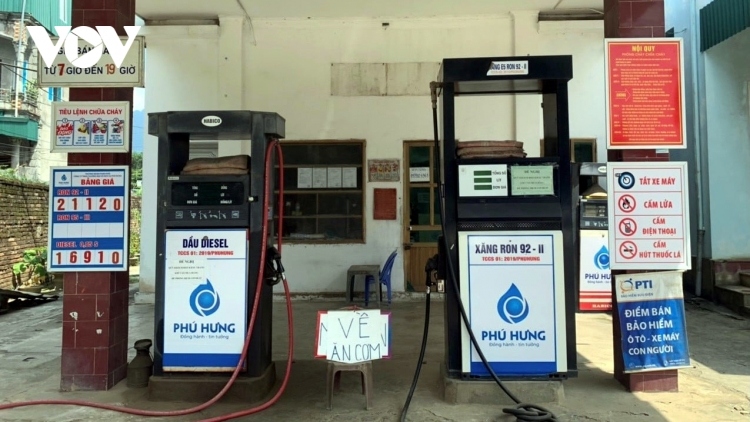 These changes have seen E5 RON92 biofuel grow by VND559 to a maximum of VND23,669 per litre, while RON95 rose by VND658 to no more than VND24,996 per litre.
Furthermore, the prices of diesel 0.05S and kerosene remain unchanged as part of the regular price review.
The price of Mazut 180CST 3.5S is to be sold at no more than VND16,821 per kilogramme, a drop of VND389 per kg.
With a view to supporting local livelihoods and production, the ministries decided to increase expenditure for the petrol price stabilization fund by VND100 to VND2,000 per litre.
Without making use of the fund, fuel prices could rise from VND758to VND1,359 per litre or kilogramme.
The two ministries noted that the prices of E5RON92 and RON95 on the global market have also surged by 1.71% and 2.10%, respectively, over the past 15 days. In addition, the prices of diesel 0.05S, kerosene, and mazut dropped by 0.78%, 1.33%, and 6.31%, respectively.