Opportunities for local businesses to increase exports to Kuwaiti market
Tuesday, 17:13, 24/05/2022
VOV.VN - Boasting a high per capita income coupled with a limited production capacity of consumer goods, the Kuwaiti market offers plenty of opportunities for Vietnamese enterprises to bolster exports moving forward.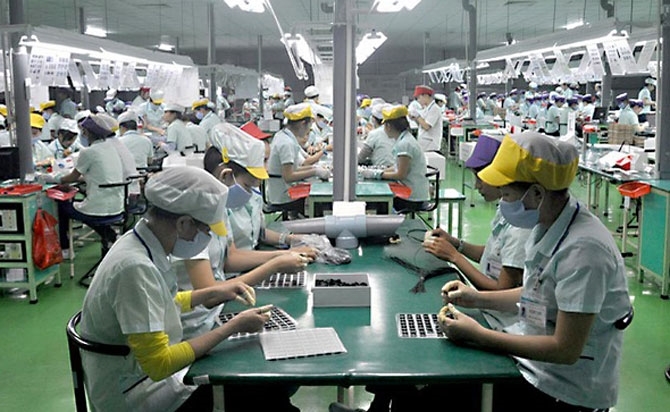 The Trade Promotion Agency (Vietrade) under the Ministry of Industry and Trade is due to hold a consulting session on June 1 with the purpose of helping local firms seek opportunities to increase their exports to the potential market.
During the course of the consulting session, Tran Trung Hieu, second secretary of the Vietnam Trade Office in Kuwait, will introduce an overview of markets for processed products and farm produce in the Middle East nation, as well as the access, application of regulations, standards, and conditions for the export of these products.
Furthermore, Ali Al Sayeghm, chairman of Lemonade International Company for Convention and Exhibition Management in Kuwait and chairman of the International Import-Export Portal Company in Vietnam, will share experience and things businesses must know when doing business in Kuwait.
Over recent years, economic ties between both sides have seen positive development, with two-way trade turnover being on a sharp upswing since 2018.
According to data provided by the General Department of Vietnam Customs, the trade turnover of both nations in 2021 reached more than US$4.78 billion, marking a rise of roughly 49% over the same period from last year. Of the figure which, Vietnamese exports hit over US$60 million.
The nation's export items to Kuwait include mobile phones, electronic equipment and spare parts, seafood, furniture, and agricultural products such as vegetables, tea, rice, pepper, cinnamon, and star anise. Timber and wood products accounted for the highest proportion, followed by fruit and vegetables, means of transport, and aquatic products.
Last year witnessed Vietnamese imports from Kuwait reached over US$4.7 billion, a rise of 49% annually, with the nation mainly importing a large amount of crude oil from the Kuwaiti market in order to serve petrochemical refining activities of the Nghi Son oil refinery.
According to the Kuwait General Administration of Customs (KGAC), Kuwait's import turnover from the country only makes up just over 1% of the Middle East nation's total import turnover.
Located in the Middle East, Kuwait has a population of 4.3 million people and an area of 17,818 square kilometres. In 2021, their GDP hit an estimated US$208 billion, up 2.3% on-year. At present, Kuwaiti exports stand at US$60 billion annually, mainly oil exports, and imports are at roughly US$30 billion.
With 82% of the country's area being made up of desert, besides oil revenue, Kuwait is not able to produce many agricultural, industrial and consumer goods. In addition, Kuwait's GDP per capita is high, thereby making consumer demand for goods very stable.
Moving forward, it is hoped that the country can promote the export of agricultural and aquatic products, timber and wood products, machinery, equipment, tools and spare parts, all of which are currently in high demand in Kuwait.
The consulting session for local exports to the Kuwaiti market is the 18th in the series of programmes aimed at guiding and supporting local businesses to access, apply regulations, standards, and conditions for imports and exports to foreign markets. This is along with making international commitments on imports and exports, organised by the Trade Promotion Agency in 2022 through a total of 30 consultation sessions.