National food security to be ensured in all circumstances, says Gov't
Friday, 10:52, 26/03/2021
VOV.VN - Under recently issued resolution, the Vietnamese Government has identified national food security as an immediate and long-term issue that should be ensured in all circumstances.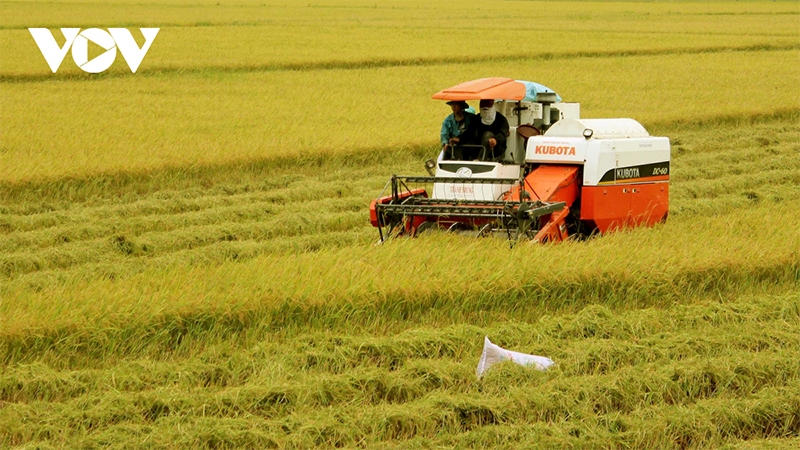 Vietnam has been able to guarantee national food security in all situations over the past 10 years, despite facing challenges such as a global economic crisis, natural disasters, market fluctuations, and COVID-19 outbreaks, making an important contribution to socio-political, economic stability and national development, the Government says in the resolution.
The Government goes on to point out several shortcomings in terms of food production and management that should be addressed in the coming time. Accordingly, food production has failed to keep up with planning in some places, thereby leading to a surplus of food and affecting the livelihood of farmers. There remain challenges relating to the organisation of food production, processing, trading, and the assurance of food quality and safety, in addition to people's ability to access food in remote or mountainous areas.
Set out within the resolution, the Government maintains that national food security is an essential and urgent issue as food supply and accessibility are strongly impacted by a number of factors, such as climate change, natural disasters, environmental pollution, and unpredictable transnational epidemics, coupled with the ongoing rapid process of urbanisation and industrialisation.
Furthermore, national food security is closely linked to economic restructuring, water resources security, environmental protection, climate change adaptation, and sustainable development. Ensuring food security for all citizens in every circumstance can be considered the responsibility of Party organisations, administrations, and society as a whole. Resources are therefore pooled for the research, application, and transfer of science and technology to diversify food products and ensure a nutritious balance and food safety in people's diet.
Considering the current situation and challenges moving forward, the Government has set the target of ensuring a sufficient food supply for domestic consumption in all circumstances and partly for export up to 2030.
To meet the target, the Government has outlined major tasks and solutions, including accelerating market-based food production restructuring, developing infrastructure for food production, and increasing scientific and technological research in the application and transfer of food production, preservation, and processing.