M&A on cusp of post-COVID-19 surge
Sunday, 11:21, 25/04/2021
As global mergers and acquisitions (M&A) activity continues to rebound following a pandemic-fuelled freeze, Vietnam is expected to benefit from the growth of deal-making.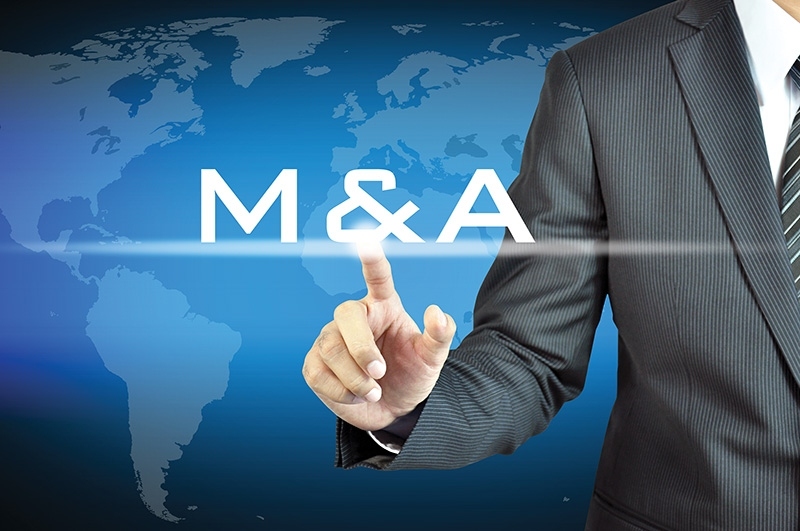 According to the first-quarter global review by Refinitiv, a global provider of financial market data, mergers and acquisitions activity hit US$1.3 trillion globally in the period, an increase of 94% compared to the same period in 2020. Cross-border activity more than doubled and was the strongest opening quarter for cross-border deals on record, with the technology, financial, and industrial sectors accounting for almost half of cross-border M&A.
Meanwhile, an EY Global Capital Confidence Barometer survey of more than 2,400 executives in 52 countries found that over half of corporates are looking to actively pursue M&A in the next 12 months – the highest since 2012 and beating the 11-year average of 44%. In particular, almost half (46%) of corporates expect that Southeast Asia will generate the most growth prospects and opportunities for their organisation in the next three years.
Some big deals in 2020 include the 80% acquisition of Vinhomes' Grand Park project by Mitsubishi Corporation and Nomura Real Estate; the purchase of 36% stake in construction firm Ecoba by Japan's Haseko Corporation; and SK Group's acquisition of 25% stake at pharma group Imexpharm.
Du Vinh Tran, Strategy and Transactions leader at EY Indochina, said that Vietnam is a relatively hot destination for M&A in Southeast Asia. He noted that the robust growth is credited to the government in terms of controlling macro-stability with low interest rates and stable exchange rates. Vietnam's economy has also transformed strongly for the past 30-plus years. Therefore, the growing trend of M&A is expected to continue into the future.
Last week, SK Group made another big splash by acquiring part of VinCommerce. SK and Masan Group announced the signing of definitive agreements for SK's acquisition of a 16.26% in VinCommerce for a total cash consideration of US$410 million.
Commenting on the deal, Woncheol Park, representative director of SK Southeast Asia Investment said, "We have a strong belief in the potential of Vietnam's on/off-line retail sector and expect VinCommerce to play a vital role in its modernisation."
In March, Malaysian-backed TenagaNasional Bhd.'s (TNB) wholly-owned subsidiary TNB Renewables Sdn., Bhd. acquired 39% in a 21.6MW project comprising of five rooftop solar plants in Vietnam from Singapore's Sunseap Group. This acquisition will serve as a beachhead for TNB to establish a local presence in Vietnam and expand into the rapidly-growing renewable energy and utilities market.
The previous month, SCG Packaging Public Co., Ltd. (SCGP), a subsidiary of Siam City Cement, scooped up a 70% stake in Duy Tan Plastics Manufacturing Corporation. The move is an expansion of SCGP's rigid plastic packaging business, so it can now provide its customers in Vietnam with a full range of packing products, both polymer and paper-based.
At the start of the year, Singapore's UOB Asset Management completed the acquisition of all shares of VAM Vietnam Fund Management, according to a statement from the Singaporean asset manager. The deal size was estimated to be nearly US$5 million, and the Ho Chi Minh City-based firm will be renamed UOB Asset Management (Vietnam) Fund Management, subject to regulatory approval.
Experts said regulatory changes such as those made to investment-related laws from the start of this year may make the investment procedure somewhat easier. However, the most effective way of stimulating investments from Japan would be to simplify the border entry process for business travellers, as long as the pandemic situation will allow. On the side of the Japanese, it should make every effort to contain the pandemic in order to be allowed to be back in Vietnam as investors.
Meanwhile, Tran Phuong Lan, head of Competition Supervision and Management under the Vietnam Competition and Consumer Authority, cited a study by Euromonitor International showing that Vietnam is the second-most robust M&A market in the world following the US. In the coming years, she said, M&A activity will continue to be strong while at the same time, it also poses risks for potential medium- and large-sized enterprises with specific market share and roles to be taken over.
To better manage M&A activities, she suggested that Vietnam needs a legal framework encouraging more Vietnamese firms to join the M&A market as well as develop policy for commercial and investment banks to support such activities by local companies.
"Vietnam should also strengthen the supervision and control of economic concentration in the fast-growing sectors of textiles and garments, footwear, and electronics for foreign transactions," she said. "The country needs to establish a frequent consultation mechanism between the Ministry of Planning and Investment and the Ministry of Industry and Trade to build a database on M&A deals with a view to ensure national interests without causing anti-competitive effects in the market."