Keeping market prices in check over petrol price hikes
Monday, 18:04, 28/02/2022
VOV.VN - High domestic petrol prices have put greater pressure on production and business services, especially on transportation and production of consumer goods that fall victim to recent price hikes.
The General Statistics Office (GSO) announced on February 28 the country's consumer price index (CPI) rose by 1% in February compared to the previous month, representing a rise of 1.42% year on year. In addition, the February figure drove up the two-month CPI to 1.68% and core inflation to 0.67%.
This latest rise can largely be attributed to the Government's decisions to hike domestic petrol prices three times in February to match the rising trajectory in the global petrol market.
Consumers tighten belts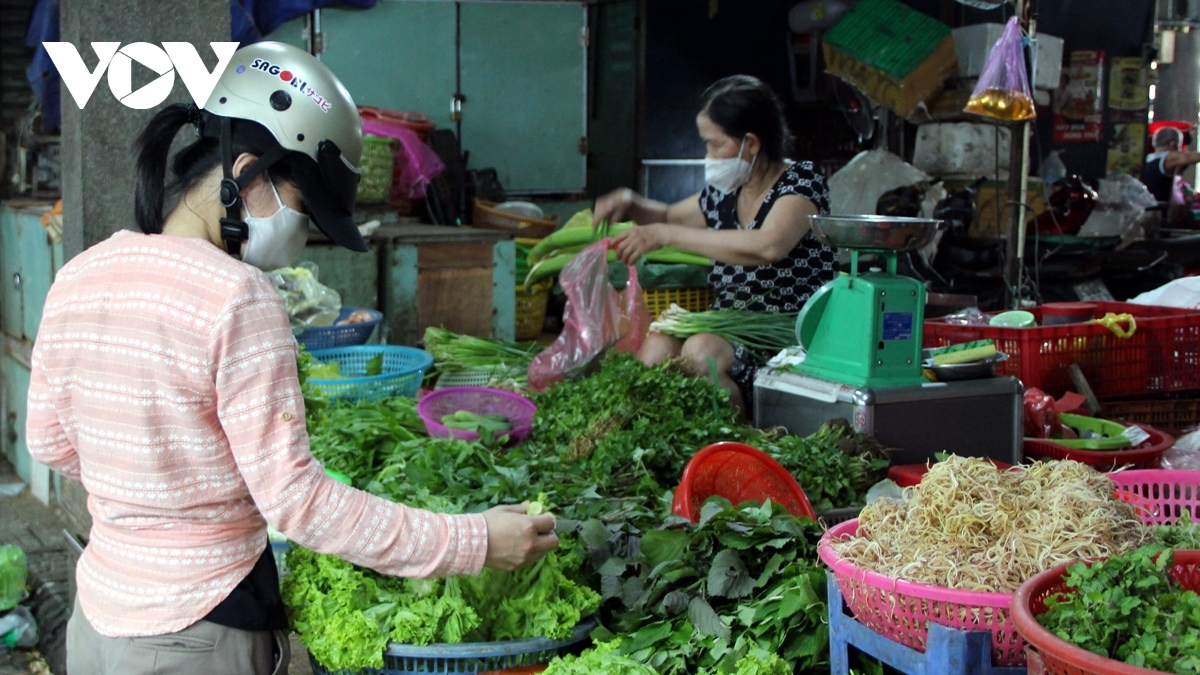 Rising petrol prices have contributed to fueling market prices of daily commodities, with consumers being among the first to feel the pinch. Many people have complained that the prices of daily necessities, from vegetables to pork, chicken and fish, are all going up, forcing them to tighten their belts and be thriftier when making purchases.
"Everything is more expensive and the prices keep rising day by day," said Nguyen Ha, a local consumer in Hanoi, "All market traders make excuses for rising petrol prices to hike commodity prices."
Similarly, transport services are the first to bear the brunt of rising petrol prices. While State-owned transport businesses such as Vietnam Railways moved to adjust ticket prices, many private businesses have been unable to do the same, claiming that they signed long-term contracts with partners.
"We are seeking to negotiate with partners to adjust freight rates to make up for losses," said Tran Duc Nghia, director of Delta International Co. Ltd., a firm that specializes in logistics. "The increase in petrol prices has forced transport firms like ours to find ways to reduce production costs or lower profits to retain commitments to customers."
Representatives of several supermarket chains such as MM Mega Market and Lotte Mart have come out and said that they received letters requesting price adjustments from suppliers. Supermarkets are now working with suppliers to offer the most reasonable adjusted prices for consumers.
How to keep rising market prices in check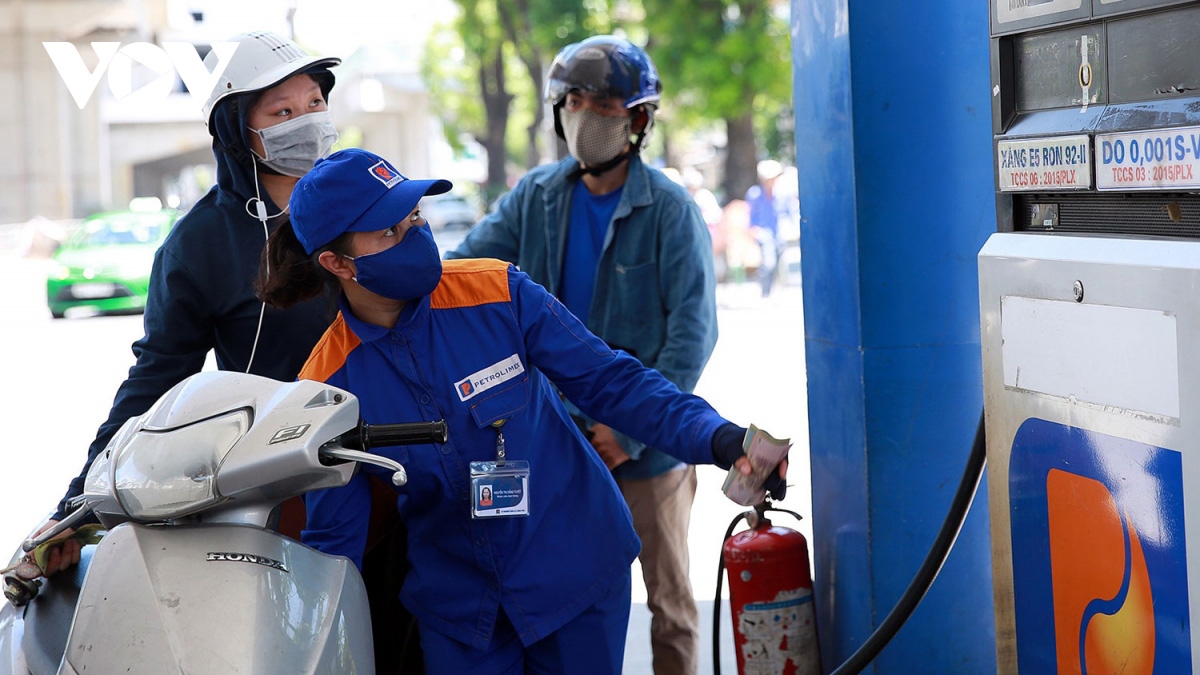 Experts say the domestic price of petrol heavily depends on the global fuel market, and therefore, a 10% increase in petrol prices will contribute to reducing national GDP by roughly 0.5%. In addition, such a rise will directly fuel inflation, affect people's income and spending, reduce the aggregate demand of the economy as a whole.
Vu Vinh Phu, former deputy director of the Hanoi Department of Trade, pointed out that the problem is Vietnam has insufficient petrol reserves.
"We need to think about future scenarios when global fuel prices may keep rising further. We have no other alternatives but to master energy sources," Phu told tienphong.vn.
Meanwhile, Le Van Tien, chairman of the Hai Phong Cargo Transport Association, suggested that the State earmark part of the budget to support people and businesses in order to stabilise and limit the impact of rising petrol prices in transportation services. However, he admitted that the petrol price subsidy represents a solution that is difficult to implement given the current situation.
"When adjusting petrol prices to a higher level, State management agencies need to introduce solutions to control the prices of other goods and services to prevent them from going with the tide," proposed Tien, "While a control solution is in the pipeline, transport firms themselves also need to calculate to minimize related costs."
Deputy Prime Minister Le Minh Khai recently requested that relevant ministries, agencies, and localities closely monitor market prices and take appropriate control measures in order to minimise the impact of the petrol price hike on the national economy and rein in inflation.