Infineon Technologies AG sets up Vietnam centre for chip development
Thursday, 16:04, 01/06/2023
VOV.VN - Infineon Technologies AG, a world leader in semiconductor solutions, on May 31 inaugurated its Infineon Hanoi office and announced plans to establish a new centre for chip development in Vietnam.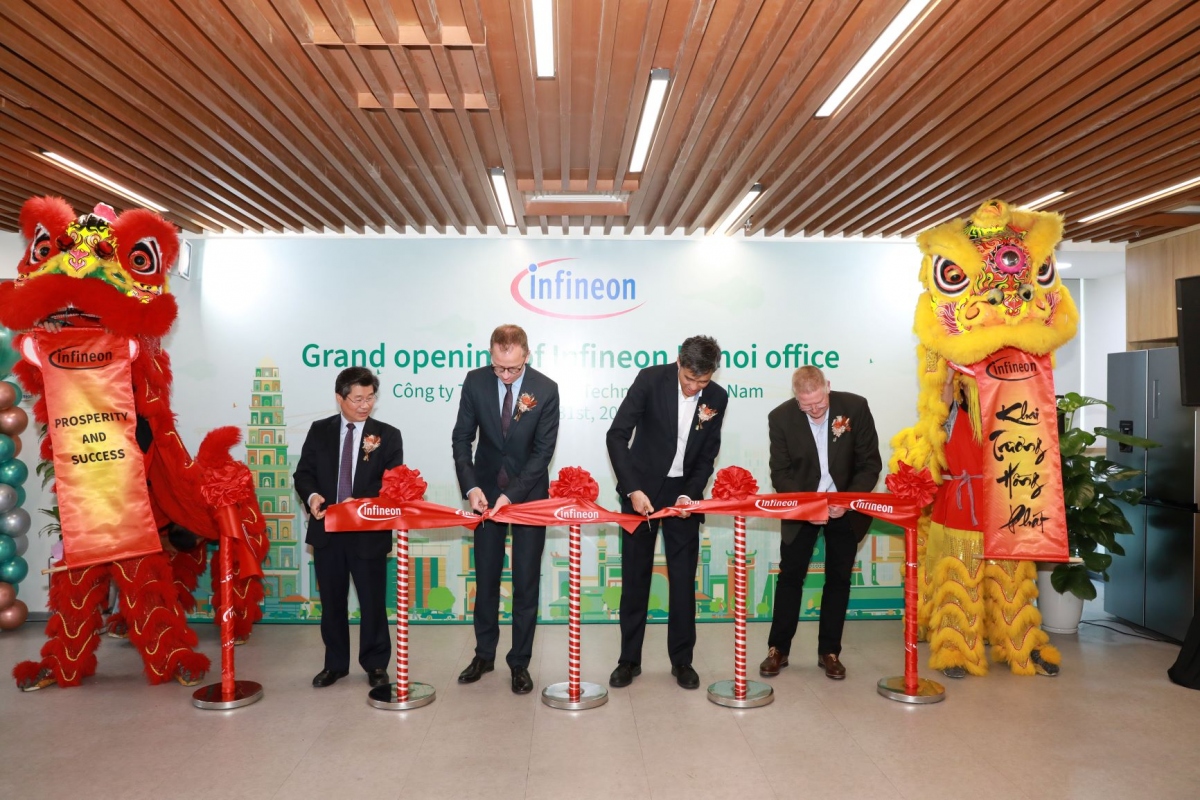 With Vietnam emerging as a key player in the global electronics value chain, this development centre is expected to serve as a vital contributor for Infineon's Design & Enabling Services (DES) ambitious competency growth plans.
The centre will also focus on microcontroller chip verification for automotive applications, to support the strong growth of the industry.
By the end of the year there will be about 25 technical experts working at the Infineon Hanoi office managed by Infineon Technologies Vietnam Company Limited.
Chua Chee Seong, president and managing director of Infineon Technologies Asia Pacific, said with a population of approximately 100 million and a young population structure, Vietnam has become a priority destination for multinational corporations in seeking technical talents.
Vietnam has emerged as an important player in the global value chain of the electronics industry and boasts record investments in the manufacturing sector over recent years, he confirmed.
Hartmut Hiller, vice president for Design Methodology and Implementation of Infineon Technologies AG, noted that the new chip development centre would prove vital in strengthening the hardware development ecosystem in the country, and make an important contribution to ensuring access to quality and professional human resources.
Many experts believe that Vietnam which is in ninth position in the world for electronic exports has the opportunity to become the world's chip manufacturing centre, especially amid plenty of large corporations such as Intel and Samsung that recently announced plans to boost the production of semiconductor components in the Vietnamese market.