Industrial real estate set to remain attractive to foreign investors next year
Tuesday, 17:34, 23/11/2021
VOV.VN - The demand for industrial land, logistics services, and ready-built warehouses is poised to continue recording strong growth moving into next year, according to real estate experts of Savills Vietnam.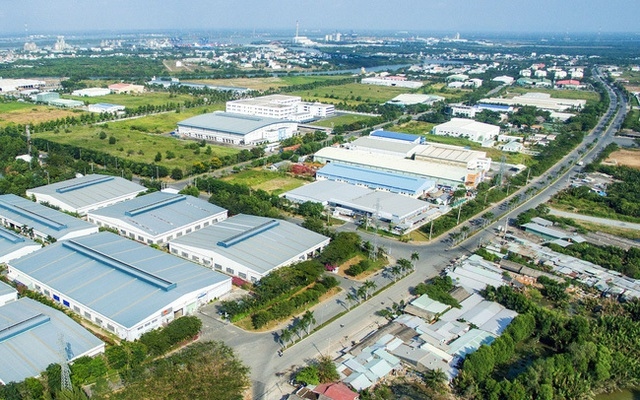 With demand for data centres and cold storage increasing significantly, Vietnam will therefore represent an attractive destination for mega projects moving forward.
John Campbell, manager of Industrial Services at Savills Vietnam, said low-value industries are beginning to be established elsewhere in Southeast Asia as Vietnam no longer offers the same incentives as it had done previously. Indeed, industries such as textiles and furniture are struggling to source affordable labour and land locally, although both foreign and high value-added investors remain bullish on long-term Vietnamese growth prospects.
The Savills Vietnam expert went on to analyse that the country is expected to continue its move up the value chain due to its stable growth, local business climate, various free trade agreements (FTAs), and the shift of firms relocating out of China.
He noted that some trends are forecast to continue emerging moving into 2022 and beyond, including Industry 4.0 and smarter manufacturing, the modernisation of supply chains, sale-leasebacks, and new models of Industrial Zones, data centres, and cold storage facilities.
He emphasised that the Government's re-opening plan has served to consolidate the trust of businesses and investors, adding that the resumption of international flights will be a perquisite factor that will significantly contribute to a successful 2022.
In addition, coupled with an encouraging re-opening plan, the Government's enthusiastic support for foreign investors and the sheer resilience and adaptability of local enterprises has contributed to opening up bright prospects for stronger economic recovery ahead.
Pham Van Nam, co-founder of Vietnam Industrial Park Portal, said the establishment of foreign-invested industrial parks will therefore create a fiercely competitive market in the future.
This move is expected to become the driving force for relevant businesses to develop industrial park infrastructure, promote investment, and create products that meet the diverse needs of financiers.