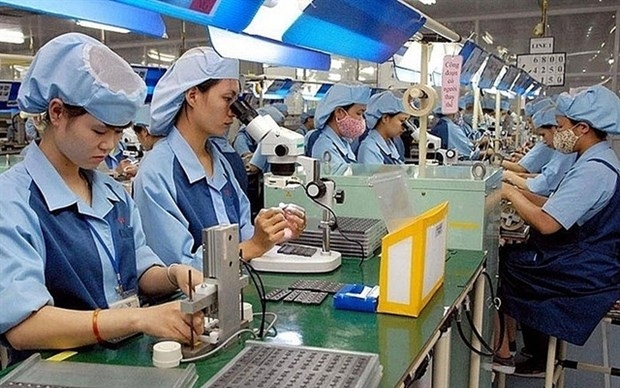 The ministry is collecting opinions to finalise the draft of the Prime Minister's decision on special investment incentives, said Deputy Minister of Planning and Investment Nguyen Thi Bich Ngoc.

Vietnam needs more specific regulations on special investment incentives, especially for sectors seeking investment under Vietnam's development plans, create more advantages when negotiating with foreign investors and competing to attract foreign investment, she said.

The decision also aims to institutionalise the provisions of the Investment Law and Government Decree No 31/2021/ND-CP on issuing detailed regulations and guiding the implementation of a number of articles of the Investment Law.

Many experts have said Vietnam really needs to have new criteria of special investment incentives, aiming at efficiency in investment activities, attracting quality investment and investment in technology, and also ensuring environmental protection.

At the same time, priority should be given to projects with advanced technology, high-tech, added value and connection to the global production and supply chains. That is a goal of Politburo Resolution No 50-NQ/TW on perfecting institutions and policies for FDI attraction and improving the quality and efficiency of foreign investment cooperation.

In addition, the regulations of this decision must be clear and detailed in terms of the scale and duration of incentives, experts have said.

The special investment incentives need to apply to both new projects and projects with new investment.

Besides special investment incentives and assistance, under Decree 31, projects can now join investment incentives specified in the investment license, business license, certificate of investment incentives, investment certificate or investment registration certificate.

They can also receive incentives via a decision on investment guidelines or a decision on approval for investment guidelines.

The disbursement of FDI capital from early this year to May 20 was estimated at US$7.15 billion, up 6.7% over the same period in 2020, according to the MPI.

During the five-month period, total newly registered and supplemented FDI capital was posted at nearly US$14 billion, up 0.8% from the corresponding period last year, including US$8.83 billion, up 18.6%, from 613 newly-registered projects.

The manufacturing sector lured the most FDI capital with US$6.14 billion in the first five months.

Foreign investors poured capital into 56 provinces and cities across the country, with the largest amount sent to Long An province with total registered capital of US$3.35 billion, accounting for 23.9% of total registered capital in the period. HCM City was the runner-up with US$1.34 billion and Can Tho came third with US$1.32 billion in FDI capital.

Singapore was the largest foreign investor in Vietnam during the first five months with a total investment capital of US$5.26 billion, accounting for 37.6% of total foreign investment capital. It was followed by Japan, the Republic of Korea and China.