How to exploit benefits of new generation free trade agreements
Wednesday, 17:56, 01/06/2022
VOV.VN - Free trade agreements (FTAs) bring competitive advantages to Vietnamese exports, but also pose many risks due to the rise of trade barriers.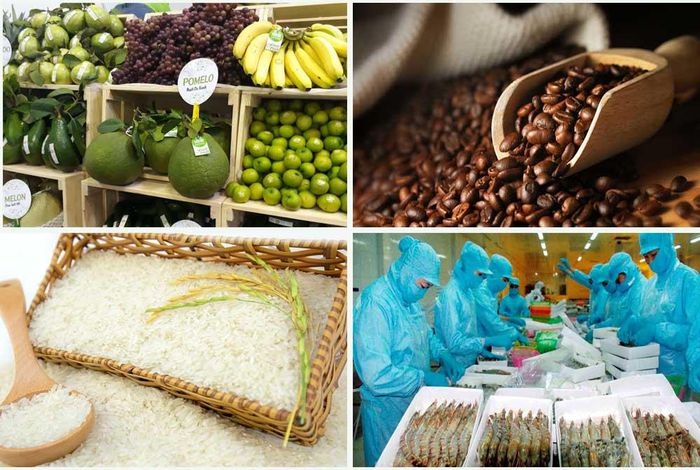 In pursuit of the policy of proactive integration into the global economy, the country has joined 15 FTAs, including many new generation FTAs which feature comprehensive commitments such as the Comprehensive and Progressive Agreement for Trans-Pacific Partnership (CPTPP), the EU-Vietnam Free Trade Agreement (EVFTA), and the Regional Comprehensive Economic Partnership (RCEP).
According to details given by the Ministry of Industry and Trade, FTAs help to boost market expansion, thereby bringing competitive advantages to local exports and helping to avoid the potential risk of trade barriers through trade remedy.
Trade remedy is an import restriction tool that the World Trade Organization (WTO) and FTAs allows members to use under certain circumstances.
Trade remedies include three main measures, including anti-dumping, anti-subsidy, and self-defence. In addition, countries are able to apply anti-circumvention measures when it is proved that goods and materials from that country are being taxed for export, or further processing is taking place in a third country with negligible added value.
As such the content of trade remedies in FTAs is largely based on the respective agreements within the WTO framework. The majority of the provisions on trade remedies in the FTAs that the nation has joined relate to intra-regional safeguard measures which are applicable only within the countries participating in the agreement and require transparency when applying trade remedy measures.
Moving forward, it is anticipated that new generation FTAs will create a breakthrough in trade and bring about a large trade surplus in the year ahead, creating an increasing amount of growth momentum.
Statistically, Vietnamese export turnover to markets with FTAs in 2021 witnessed growth in the context of the COVID-19 pandemic, with China growing by 15%, the EU by 14 %, the Republic of Korea by 15.8%, India by 21%, and New Zealand by 42.5%.
Moreover, the import turnover of goods into the nation in 2021 was estimated to stand at US$332.25 billion, up 26.5% on-year. The Ministry of Industry and Trade emphasised that figures show that the country is effectively making use of FTAs to increase export turnover, although it is also facing many pressures and challenges from imports into the domestic market.
As a means of allowing domestic manufacturing industries to actively utilise trade remedies in the integration process, after each new generation FTA is signed, the Ministry of Industry and Trade issues a circular guiding go specifically process and apply procedures in practice.
The Ministry also co-ordinates with craft associations and provinces and cities to provide training for businesses to enable them to be confident on the future path of international integration.
Up to the present the Ministry of Industry and Trade has also initiated the investigation and application of 25 trade remedy cases, including 16 anti-dumping cases, one anti-subsidy case, six self-defence cases, and two cases against the evasion of trade remedies.
This indicates that the nation has been promoting the role of trade remedies as a tool to ensure a fair trade environment whilst preventing negative impacts of imports relating to domestic production, labour, and employment, while ensuring economic security and social welfare.
Thanks to the trade remedy tool, many enterprises operating in a number of economic sectors have significantly improved their production and business situation, escaped losses and gradually stabilised production activities.
In contrast, there have been more than 200 trade remedy cases investigated and applied to Vietnamese exports globally.
Since the beginning of 2020, although commercial activities have been heavily impacted by the COVID-19 pandemic, the number of trade remedy-related investigations has increased significantly. Statistics show that there were nearly 20 cases per year during the 2020 to 2022 period compared to the average of 12 cases per year during the three years prior.
With trade remedy tools being regulated in a relatively detailed and complete manner in both new generation FTAs and in the domestic trade remedy legal system, the Ministry of Industry and Trade has proactively and effectively accelerated the investigation and application process of trade remedies. This step is being taken to protect domestic production from pressure to implement commitments on tariff reduction according to the roadmap, thus ensuring the effectiveness of the international integration process.