How to boost tea and coffee exports to Taiwanese and Hong Kong markets
Wednesday, 19:20, 27/04/2022
VOV.VN - The Trade Promotion Agency (Vietrade) in collaboration with the Vietnam Trade Offices in Taipei and Hong Kong (China) is set to hold a consulting session on April 28 to discuss tea and coffee exports to the Taiwanese and Hong Kong markets.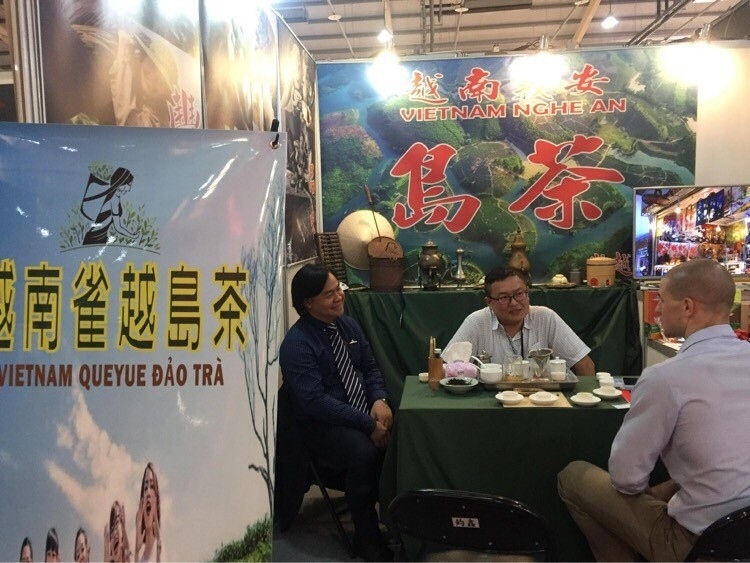 The purpose of the session is to offer advice and answer issues among local businesses concerning exporting the two items to Taiwan and Hong Kong (China).
During the course of the consulting session, the chief representative of the Trade Office under the Vietnam Economic and Cultural Office in Taipei (China) and the Head of the Vietnam Trade Office in Hong Kong, concurrently Macao, will give an overview of the markets for tea and coffee products in Taiwan and Hong Kong. They will also touch upon a host of issues regarding access, application of regulations, standards, and conditions for Vietnamese tea and coffee exports.
Representatives from these firms will share practical experiences in trading tea and coffee products with the Taiwanese market.
Currently, coffee and tea are among the nation's main export agricultural products, with Vietnamese coffee exports currently ranked second in the world, just behind Brazil. Indeed, Vietnamese coffee has now been exported to more than 80 countries and territories.
Business representatives will spend time to share their practical experiences in trading tea and coffee products with the Taiwanese market.
Along with coffee, the nation enjoys an advantage in terms of tea production, with over 170 varieties of tea of all kinds that ensures both a high quality and high yield, with special flavours which are popular around the world.
Vietnamese tea products have also been shipped to more than 70 countries and territories. With, Pakistan, Taiwan (China), Russia, Indonesia, and China the big five buyers of Vietnamese tea.
The event is being held with the nation being a major tea supplier to Taiwan (China). In line with this, Vietnamese tea exports to the market reached 18,586 tonnes last year, equivalent to US$28.72, a rise of 7.5% in both volume and value, thereby accounting for 14.7% of the total volume and 13.4% of the country's total tea exports.
In terms of coffee, according to statistics compiled by the Taiwan International Trade Administration, the country is currently the eighth largest supplier of coffee in terms of turnover, equivalent to 2.53% of the market share and ranking 18th in by volume, accounting for 1.06% of its market share.
For the Hong Kong (China) market, for many consecutive years the country has always been in the "top 10" largest trading partners of Hong Kong (China). In 2021, the nation was this market's seventh largest trading partner and their second largest ASEAN partner, with two-way trade between reaching US$13.62 billion.
The initial three months of the year witnessed Vietnamese exports to the special administrative region reach US$2.86 billion. In the opposite direction, Vietnamese imports from this market hit US$520.7 million.
Hong Kong specialises in importing food and foodstuffs and has a relatively short transport distance, with many similarities in terms of taste with the Vietnamese market.
The region's ability to consume high-quality products is very good, even specialty products, with high prices also being a notable advantage in this market. Therefore, there is great potential for Vietnamese tea and coffee in this market moving forward.