HCM City expects a special mechanism for new normal
Sunday, 12:50, 26/09/2021
VOV.VN - Ho Chi Minh City, the largest coronavirus hotspot in Vietnam, has asked the Prime Minister for a particularly mechanism enabling the city to revitalize its ailing economy in the post-pandemic period.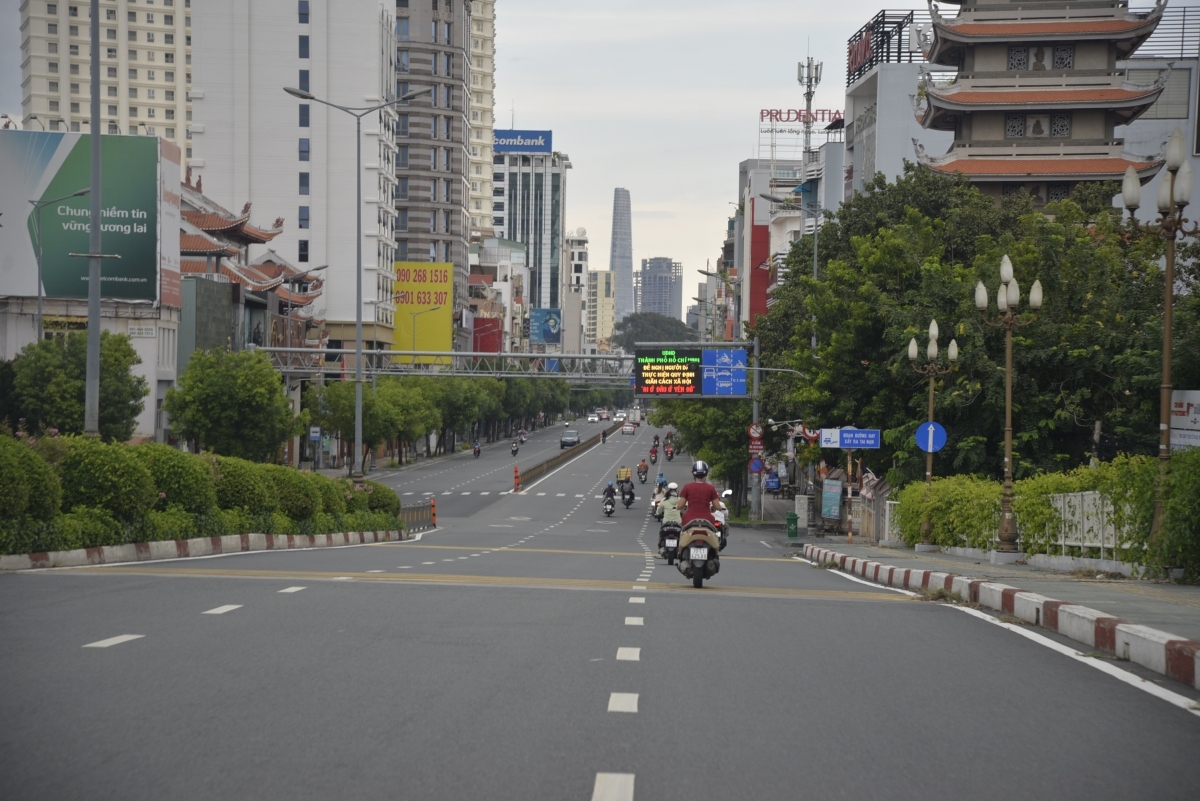 HCM City, the busiest and most populous locality in Vietnam, has borne the brunt of the prolonged COVID-19 outbreak that started in late April.
It has since recorded more than 360,000 new infections, or half the country's total number, according to the municipal Centre for Disease Control.
The city has enforced numerous strict measures in order to halt the spread of the virus, and these measures have brought about initial results.
The numbers of new infections and fatalities are decreasing considerably, said municipal authorities. Three districts of Cu Chi, Can Gio and district 7 have basically contained the outbreak and are entering the new normal on a trial basis.
Through the outbreak is showing signs of abating, its daily caseload remains high, hovering around 4,000 – 5,000.
The implementation of extended social distancing measures has exerted an enormous impact on its economy, disrupting business and production chains.
In an effort to put its ailing economy back on track, the city is drafting a plan to reopen its economy after September 30 as soon as the outbreak is gradually brought under control and the city enforces a new normal.
HCM City needs a particular mechanism for achieving that goal, Mayor Phan Van Mai said in a document sent to the Prime Minister.
In addition to asking for a special policy, the city's leadership also requested that the Government pay attention to prioritizing vaccines for HMC City as well as the southern key economic zone in order to soon achieve vaccination coverage according to guidelines set out by the Ministry of Health (MoH).
Health Minister Dr Nguyen Thanh Long on September 25 presented draft guidelines on safe and flexible response, and effective control of the COVID-19 pandemic for localities wishing to enforce a new normal.
Among three compulsory indicators to be assessed, the MoH requested that at least 80% of people over 50 years old in those localities must be fully vaccinated, 100% of grassroots-level medical stations must have medical oxygen, and 100% of communes must set up mobile medical groups to take care of people with COVID-19 in the community.