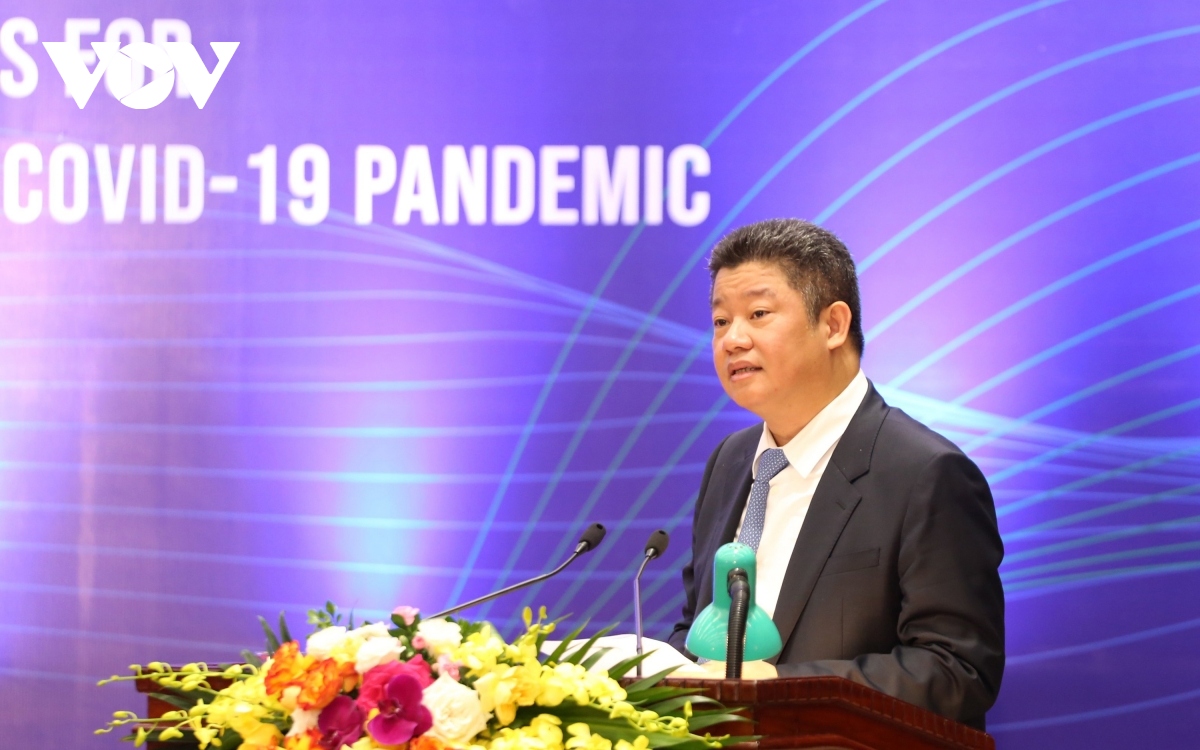 Nguyen Manh Quyen, vice chairman of the Hanoi People's Committee, emphasised that the pandemic has brought about unprecedented challenges, causing a serious impact on production and business activities, and negatively impacting the country's socio-economic development.
During the past nine months of the year, the gross regional domestic product (GRDP) increased by only 1.28% against the same period from last year.
Most notably, GDRP in the third quarter decreased by 7.02%, with a focus on a group of industries such as services, which dropped by 8.18%, along with industry and construction, which fell by 6.76%.
With regard to foreign investment attraction, Quyen stated that Hanoi is one of the localities to receive the earliest foreign investment projects, with the first project since 1989.
In line with this, foreign investment capital in Hanoi since the beginning of the year has reached US$1.28 billion, of which US$144 million was poured into 256 new projects and US$686 million was added to 93 existing projects, while capital contribution share purchases made by foreign investors hit US$450 million.
The capital has recently granted investment licenses to a number of large existing projects with an additional capital of US$340 million.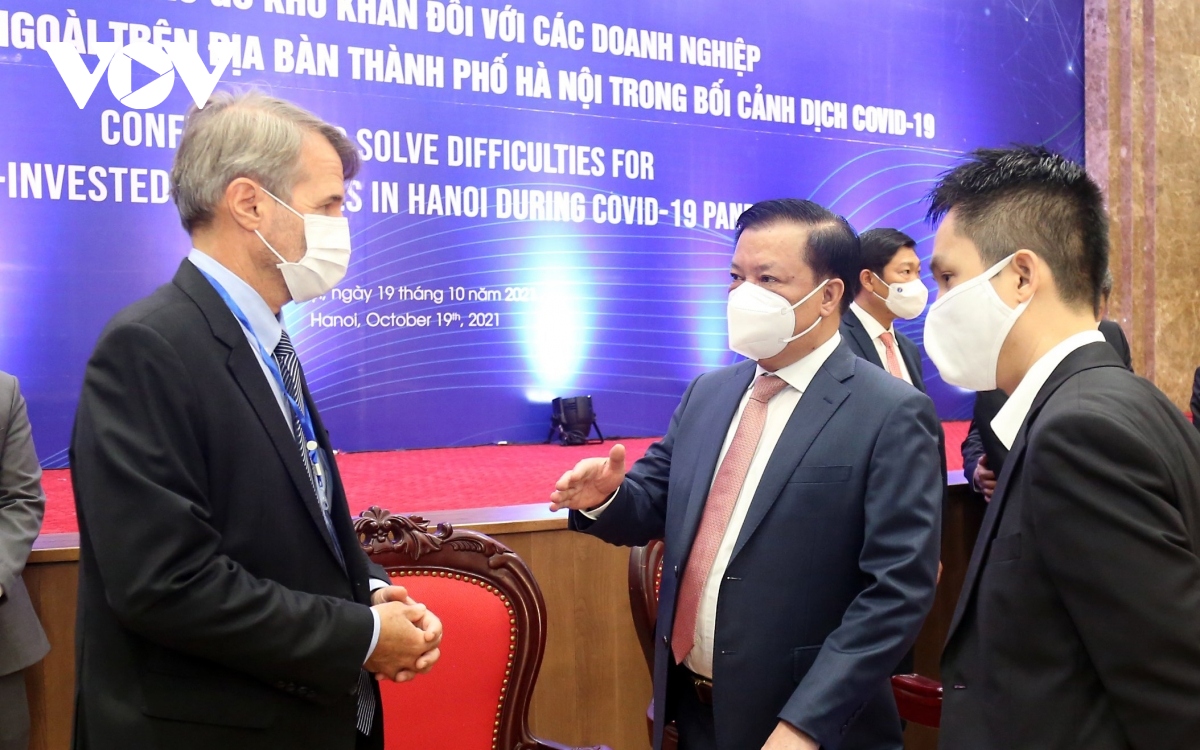 This move shows investors' confidence in Hanoi's business climate and the municipal administration's support to remove administrative procedures and create favourable conditions for investors to accelerate their disbursement and implementation of projects for the cause of economic recovery.
Furthermore, domestic investment attraction throughout the reviewed period also reached VND9.650 billion, while the number of newly established enterprises hit 17,328 enterprises capitalized at VND232.3 trillion.
There represents a positive sign, with 8,310 businesses resuming their operations, up 77% against the same period from last year. By the end of September, the total number of enterprises in the city reached 318,789.
With a strong desire and determination to quickly restore the production and business activities of local firms, whilst also developing the economy, the capital has continued deploying countermeasures in a safe, flexible, and effective manner, whilst speeding up the progress of vaccination for local residents.
Moreover, the capital is expected to review and adjust the Hanoi Construction Master Plan to 2030, with a vision towards 2050, while simultaneously accelerating the construction of key infrastructure projects.
Hanoi will therefore promulgate and implement an economic recovery plan, speed up the building of e-government in a bid to reduce the time and costs for businesses, ensure political security, social order and safety, whilst encouraging the training of a skilled and highly-qualified workforce that can well meet recruitment needs.
Priorities will also be given to maintaining the effectiveness of external affairs, elevating the image of Hanoi as a friendly, safe, and responsible location, and bolstering international co-operation in science and technology, as well as ramping up investment, trade and tourism promotion activities to prepare for the global and regional shift of FDI inflows moving into the post-pandemic period.