Greater attention given to trade remedies amid high export growth
Monday, 18:28, 30/05/2022
VOV.VN - With the country's export turnover reaching US$336 billion, making the nation one of the leading 20 economies in terms of largest commercial scale, the anti-investigation cases on dumping and anti-subsidy for many key local products has also increased.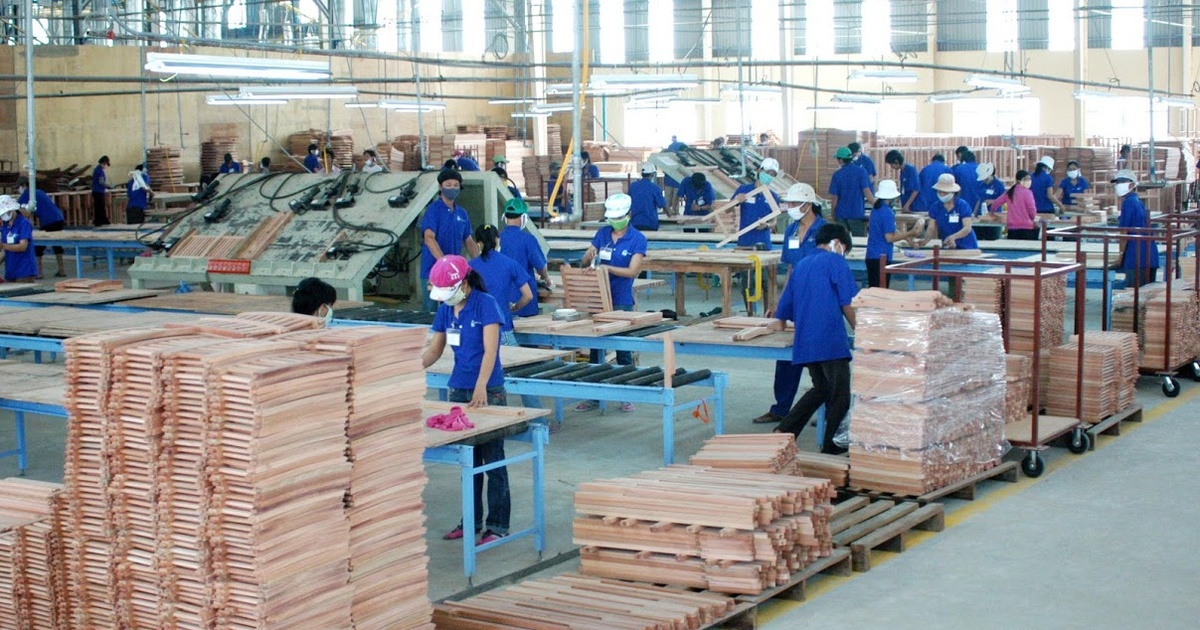 Along with the increase in export turnover, the country is increasingly facing cases of investigation and application of trade remedies. As a means of protecting local goods from the risk of being investigated and facing trade remedies, along with the efforts of enterprises, it requires the support from State management agencies.
Thanks to the efforts made by businesses and associations, along with the active participation of state management agencies, the country has succeeded in proving that firms are not dumping goods. In addition, the Government is not subsidising without interference in the market to create unfair advantages for enterprises exporting a variety of goods to markets, such as the United States, Canada, Australia, India, Malaysia, and Indonesia.
For example, in some cases of the US anti-dumping investigation made against Vietnamese enterprises, most of the businesses with a large export proportion were not subject to anti-dumping duties, such as enterprises involved in (pangasius) tra fish, shrimp, and tire production. In the majority of cases of anti-subsidy investigation by Canada against Vietnamese enterprises, the Canadian investigation agency has yet to come to the general conclusion that Vietnamese enterprises do not receive subsidies or receive subsidies at a negligible level.
In line with this, Australia has ended many anti-dumping and anti-subsidy cases regarding precision steel pipes, coloured steel belts, and copper pipes, while India, Malaysia, and Indonesia have also in turn halted their investigations on MDF boards, PET plastic, and cold corrugated iron. As a result, exporters are not subject to trade remedies tax or low tax, thereby contributing to maintaining and expanding export markets.
The Ministry of Industry and Trade said that, along with supporting businesses to participate and handle the initial investigation stage, the Ministry of Industry and Trade has also co-ordinated alongside associations to organise a host of seminars to advise and guide businesses on annual foreign anti-dumping tax review procedures. This is being done in a bid to help businesses change and minimise tax rates in the next stages of the case.
Whilst dealing with trade remedy-related issues at a bilateral level, the country has also filed complaints against five foreign trade remedy measures based on the WTO dispute settlement mechanism, of which four Vietnamese cases have already received positive results.
Amid deep integration, growing export turnover, and an increasing trend of using trade remedies, supporting local exporters to cope with these measures will play an important role in protecting and developing export markets.
The Ministry of Industry and Trade has therefore pledged to continue to work alongside relevant ministries and agencies in order to help local businesses minimise the impact of trade remedies on export results.
Most notably, in order for businesses to be more proactive in handling foreign trade remedy investigation cases, the Ministry of Industry and Trade emphasized that improving trade remedy capacity for the business community should be intensified. This can be done through spreading information, boosting training, and the dissemination of legal knowledge and trade remedy handling skills for craft associations and enterprises, with a specific focus on small and medium-sized enterprises.