German firms hope for stronger partnership with Vietnam
Friday, 20:24, 01/04/2022
The German business community have high expectations for stronger economic cooperation with Vietnam after the phone talks between Vietnamese Party General Secretary Nguyen Phu Trong and German Chancellor Olaf Scholz on March 31.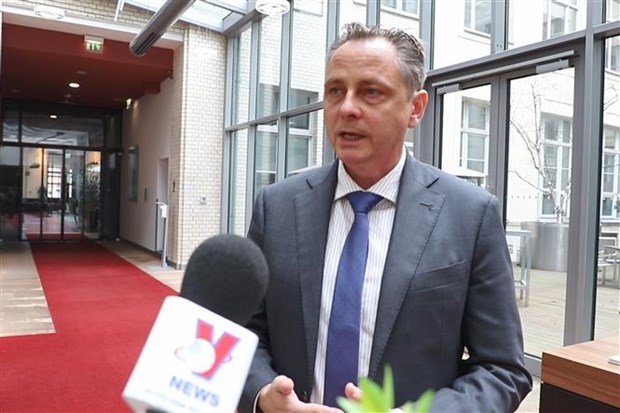 In an interview granted to the Vietnam News Agency's correspondents in Germany, Chief Representative of the German Chambers of Commerce (AHK) in Vietnam Marko Walde said he was delight at the phone call between the two countries' leaders. 
He said as strategic partners, Germany and Vietnam had implemented strategic action plans in the past, and will jointly develop next strategic plans for the future.

Regarding future cooperation potential, Walde emphasised that there is great potential and huge opportunities for the two countries to further expand the bilateral relationship, especially in economic cooperation.

After the COVID-19 pandemic, the two sides can take advantage of the European Union - Vietnam Free Trade Agreement to further foster cooperation, he said, adding that they can also step up partnership in vocational and high-skilled labour training 

Chairman of TTI Group Horst J. Pudwill said Germany and Vietnam share many similarities, and he highly valued the diligence and creativity of Vietnamese people.

Sharing the same view, Horst J. Geicke – Chairman of the Deutsches Haus (German House) in Ho Chi Minh City stressed that the EVFTA is a foundation for the two countries to strengthen bilateral trade cooperation.

Trade turnover between the two countries is likely to rise by 20% this year, and Germany will remain the largest trading partner of Vietnam in the EU, he said.

According to Geicke, investment flows from Germany to Vietnam are expected to be higher this year, with the establishment of modern factories and new companies.