First Vietnamese dairy products sold at Walmart
Thursday, 17:15, 15/10/2020
VOV.VN - Vietnam Nutrition Food JSC (NutiFood) announced on October 15 that its first batch of soymilk has hit the shelves of 450 branches of Walmart throughout the United States and China.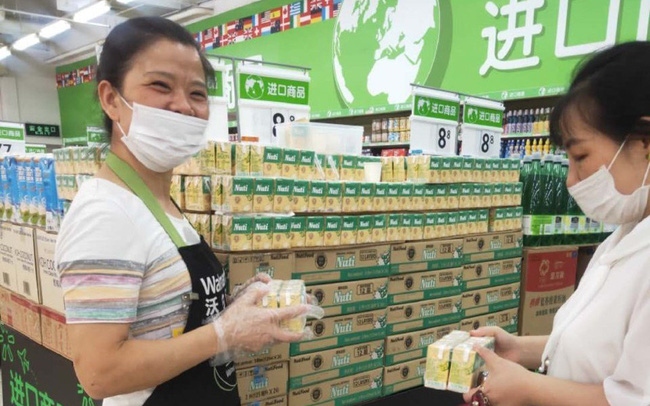 This marks the first time that a Vietnamese dairy brand has been licensed for distribution in one of the world's leading retail giants.
According to a representative of NutiFood, working with Walmart will help the company reach one billion consumers in China, while also representing the start of its new advancement to bring high-quality products to potential markets globally through the Walmart chain.
Tran Thi Le, NutiFood CEO, emphasised that aside from following a production process and using raw materials that are of a higher standard, NutiFood must also meet 250 stringent requirements set by Walmart, relating to transportation security, company policies for staff, contractors, partners, and social responsibility standards.
In addition to gaining a presence in China through the Walmart system, the Vietnamese firm's soymilk products have also been distributed in supermarkets across the US.
NutiFood has recently partnered with several other multinational corporations to raise quality standards to cater to consumer tastes locally and globally.
In 2018 NutiFood's Pedia Plus products were certified by the US Food and Drug Administration (FDA) and hit the shelves of supermarkets in the US.
The enterprise has also previously co-operated with partners in order to build a dairy factory in Sweden. It has also launched a range of high-quality organic nutrition products to be sold in both the Vietnamese and the European markets.