First batch of Xiaomi products delivered to Digiworld
Wednesday, 11:40, 01/06/2022
VOV.VN - DBG Technology Co. Ltd, a manufacturing partner of Xiaomi Vietnam, has unveiled that the first batch of Xiaomi products manufactured in Vietnam will be delivered to Digiworld's warehouse, Xiaomi's official distributor operating within the domestic market.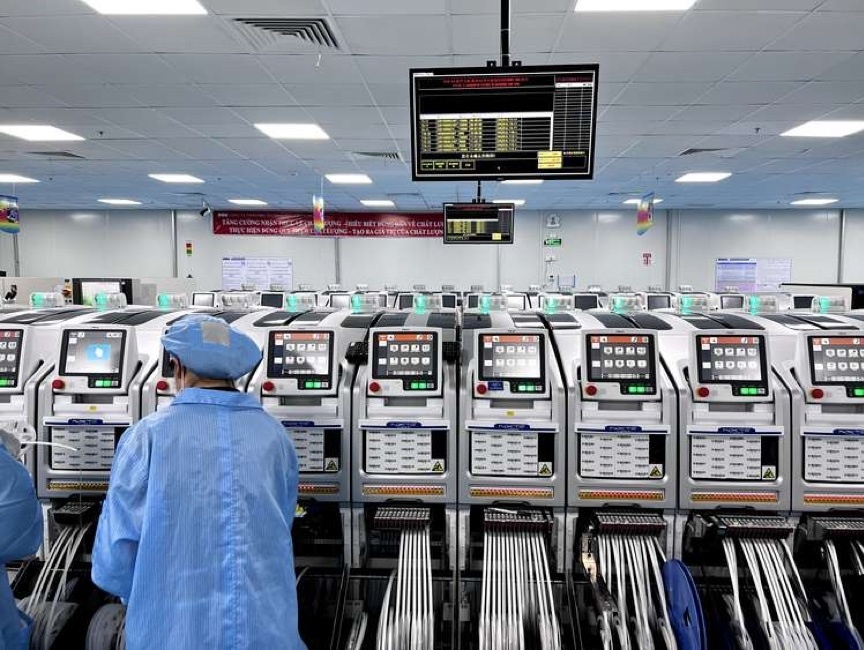 The Xiaomi mobile phone assembly factory based in the nation is being operated by DBG Technology Co.Ltd in line with the global standards under the strict supervision of leading experts.
Moving forward, it is anticipated that the factory will distribute Xiaomi products to consumers in both Vietnamese and Southeast Asian market.
Henry Wo, representative of DBG Technology, emphasized that partnering with Xiaomi is expected to open up a wealth of opportunities to export Made in Vietnam products to other important markets throughout the region.  
Nguyen Duc Trong, a representative of Digiworld, revealed that the launch of Xiaomi products within the domestic market will contribute to resolving issues relating to supply sources amid ongoing fluctuations in the global market due to the impact of the COVID-19 pandemic.
This move has also helped consumers to secure a stable supply source and affirms the nation's position in the race to manufacture smart devices.